NBC Insider Exclusive
Create a free profile to get unlimited access to exclusive show news, updates, and more!
Sign Up For Free to View
The First Look at the New Quantum Leap Has Us Literally LEAPing for Joy
In a first look at the new series, Dr. Ben Song is transported into an action-packed scene from the '90s.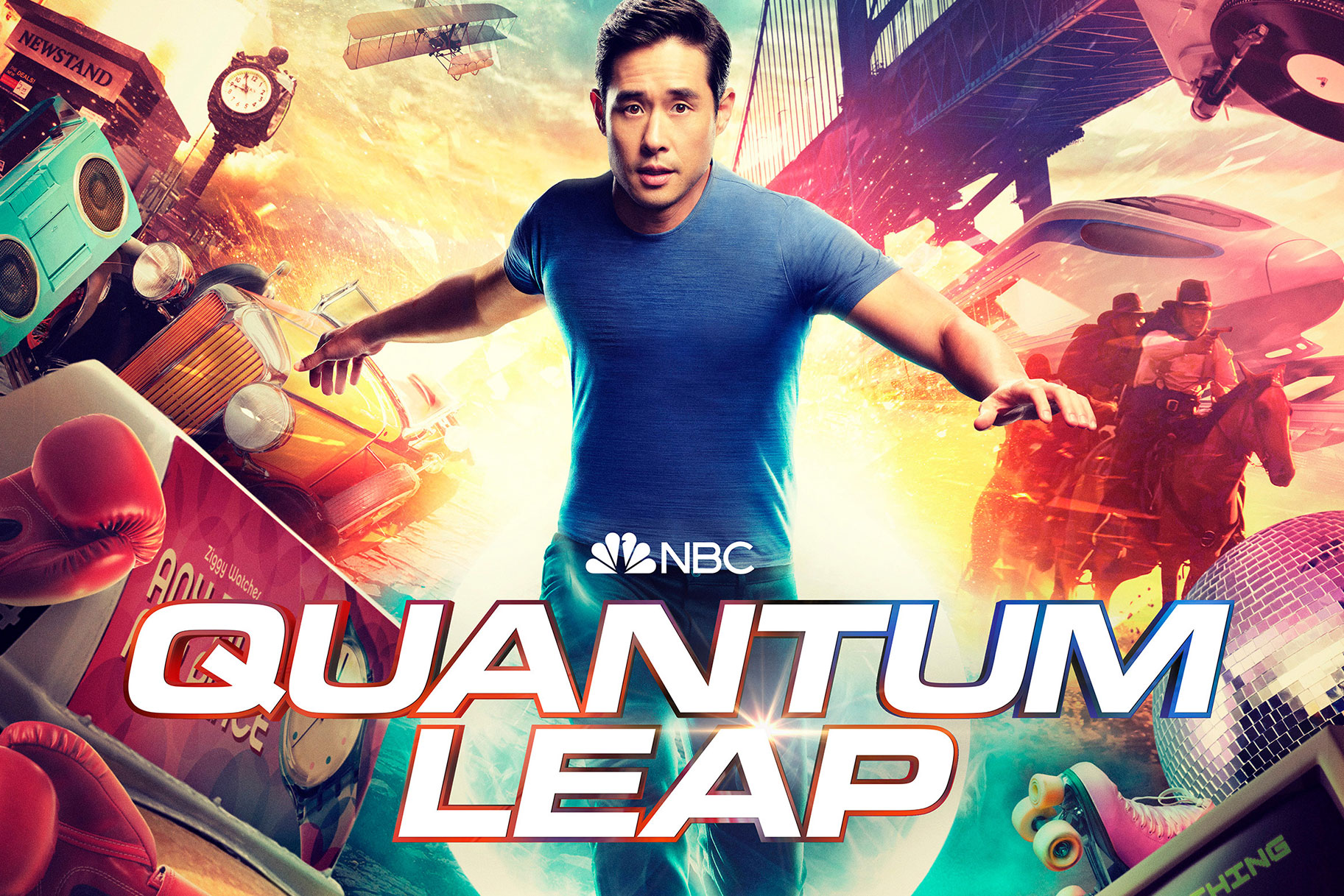 Quantum Leap is leaping into action this fall. The highly-anticipated new series takes place 30 years after the events of NBC's original Quantum Leap. Like its beloved predecessor, each episode will feature a unique leap through time as Dr. Ben Song (Raymond Lee) explores the mysteries and misadventures of being a part of the revamped Quantum Leap team. 
In the first official teaser, we see a rapid montage of identities, including flashes of Ben as a baseball player, a serviceman, and a doctor among many other mystery characters. Ben then opens his eyes to find himself in a line of paratroopers miles above the ground, and as he checks his reflection in a man's glasses, he discovers he is a fellow soldier.
Not only is he in active service, but Ben is mere steps away from it being his turn to jump from the plane. The year is 1991, and Ben has leaped into the body of a Desert Storm paratrooper. Despite his panicked glances for help with every step forward, Ben's time to jump has come, and he's going down.
The new Quantum Leap is set to include countless action-packed moments just like this paratrooper scene. Since the series takes place many years later, the new Quantum Leap boasts three additional decades of history to work with as Ben body-hops through space and time within the Quantum Leap experiment, leading endless possibilities and where Ben will be and who he'll embody. May the countdown to the Quantum Leap premiere begin! 
Quantum Leap premieres Monday, September 19 at 10/9c on NBC and next day on Peacock.