NBC Insider Exclusive
Create a free profile to get unlimited access to exclusive show news, updates, and more!
Sign Up For Free to View
Mandy Moore and Chris Sullivan on How This Is Us Taught Fans to Be Vulnerable
The show taught the actors how to be vulnerable, too.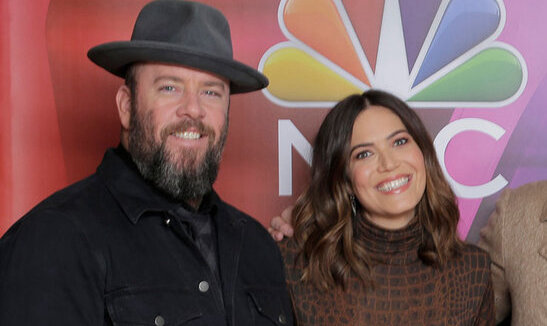 This Is Us is a show that's not afraid to tackle difficult topics. Whether that's body image, addiction, grief, or racial injustice, the series always presents a nuanced picture of how humans deal with some of life's hardest issues. Because of that, fans see themselves in a lot of the characters—and it's taught them how to be vulnerable about the very real things they're struggling with. 
This is one of the show's greatest legacies, the cast says. "Hopefully it's modeled that sort of behavior [vulnerability] for people, that it is encouraged," Mandy Moore (Rebecca), tells NBC Insider. "And not only acceptable but de-stigmatizing a little bit of what it means to be vulnerable—not just with your family but with yourself, with your friends...All of us have learned so much from the show as a whole, just from a macro point of view, but also from our characters—and from everybody else's individual characters. I definitely think that's a big takeaway and something we're so grateful for. For people who have been fans of the show and watched the show for the last six years, in order to really have the full experience of the show, you have to be willing to be vulnerable." 
Chris Sullivan (Toby) echoes this sentiment—and says the show has taught him a few things, as well. "This show has been a roadmap for me in my own life: how to be a better father, be a better husband, be a better friend, be better to myself," he says. "All of the life lessons, all of the plot lines—I've been paying attention." 
Stream This Is Us on Peacock now.