NBC Insider Exclusive
Create a free profile to get unlimited access to exclusive show news, updates, and more!
Sign Up For Free to View
Kevin Hart Credits Will Smith with Setting the Blueprint for Men of Color in the Movie Industry
Kevin Hart and Will Smith bond over their Philadelphia background and more in Hart to Heart Season 3 finale.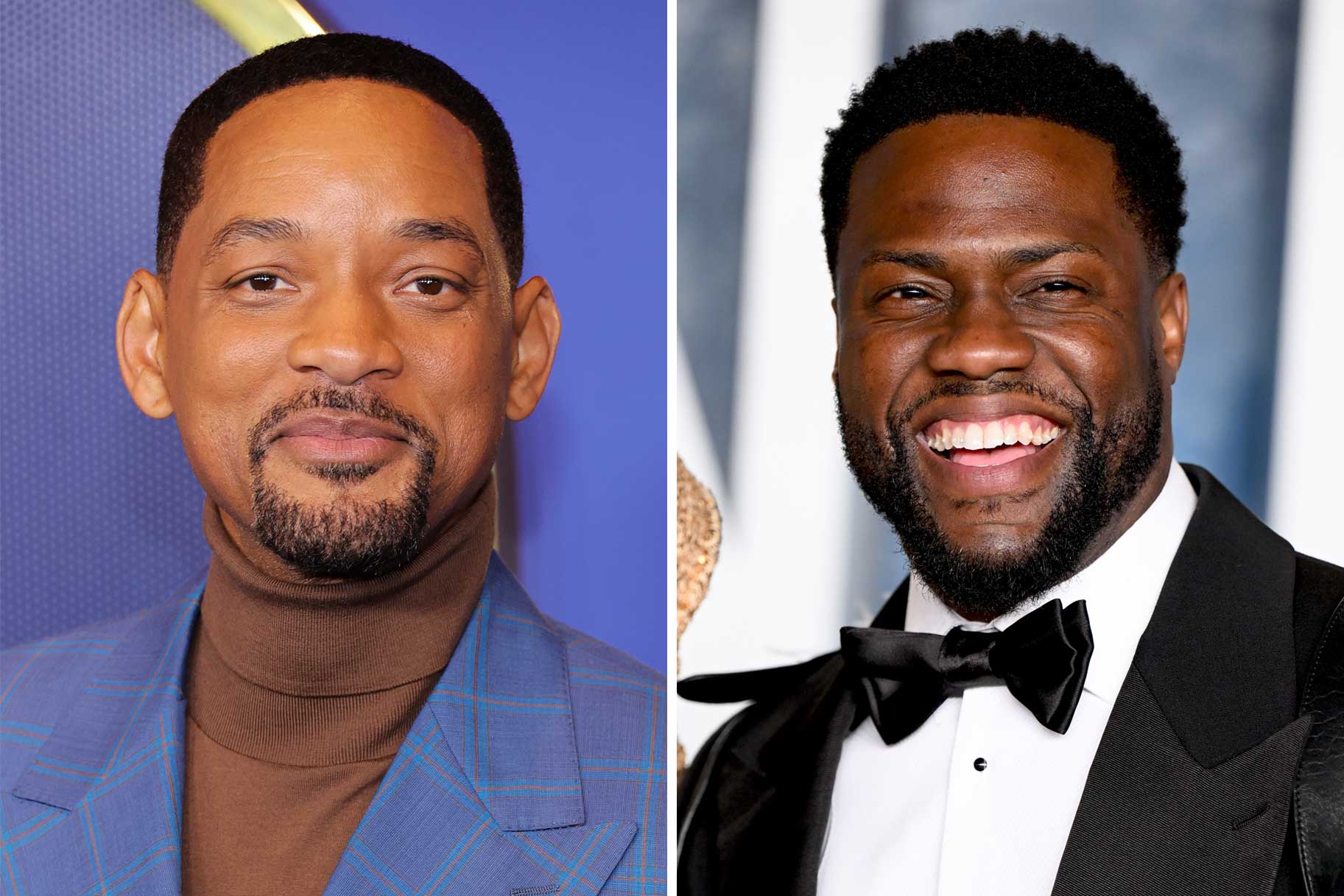 It was pure brotherly love when native Philadelphians Kevin Hart and Will Smith sat down to catch up in Season 3 of Hart to Heart. As longtime friends and entertainment industry colleagues, Hart and Smith have a lot of shared history and admiration for each other. Hart even modeled his career after Smith's and credits him with paving the way for men of color in the film industry.
"I am in a place of international gain and exposure based off of a blueprint that you set in this business," Hart told Smith. "[It's] work that you did, that you put into. I guess what you could say now is what's considered to be the international exposure in attachment to a man of color as the lead."
RELATED: Dwayne "The Rock" Johnson Wants to Be in a Musical – Kevin Hart Doesn't Believe Him
So how did Smith create the "blueprint" and make it from Philadelphia to Bel Air? It all has to do with his team, he said: "It's a team sport, you know. And there's a couple of really critical things. It's like who is at your right hand, like who your friends are, who you're with every day, will make or break your dreams. You cannot build a career and ... you probably can't do much of anything in this life, at a high level, without a rock-solid team."
Hart asked Smith how he continues to "raise the bar" and "go past this level" at this point in his career. "I am a serious, devoted studier, right?" Smith explained. "I probably read 12 books a year ... The quality of my life is going to be directly a result of the quality of my understanding.
"When I started reading a lot my life really took off," he continued. "I started to be able to solve the problems of my life more effectively ... Education is everything. The solution to every problem in life is in a book somewhere."
RELATED: "People Are in Their Own Way": Kevin Hart's Best Creative Advice for Issa Rae
Smith's new appreciation for reading came about in 2010 at the same moment his children were thriving professionally, with Jaden Smith in The Karate Kid and Willow Smith climbing the charts with "Whip My Hair." But no one was happy other than him. 
"I had a dream and an idea of a family that I was building, and pretty much from 2010 to 2012, I had achieved everything that I had ever dreamed," Smith said. "But nobody in my family was happy…Nobody wanted to be in a platoon. It was my first realization that success and money don't mean happiness… That's when I started reading, and, you know, studying psychology and the relation to human happiness."
To end his interview, Kevin Hart emphasized his appreciation and adoration for Smith by saying "You are somebody that I not only look up to, I admire, I respect, and more importantly, I modeled my f****** career after."
Find out what else Smith and Hart covered in the Season 3 finale of Hart to Heart, streaming only on Peacock.
Watch every episode of Hart to Heart only on Peacock.