NBC Insider Exclusive
Create a free profile to get unlimited access to exclusive show news, updates, and more!
Sign Up For Free to View
"People Are in Their Own Way": Kevin Hart's Best Creative Advice for Issa Rae
In the latest episode of Kevin Hart's reality talk show Hart to Heart Season 3, the comedian sits down with actor, writer, and producer Issa Rae to talk her career trajectory and more.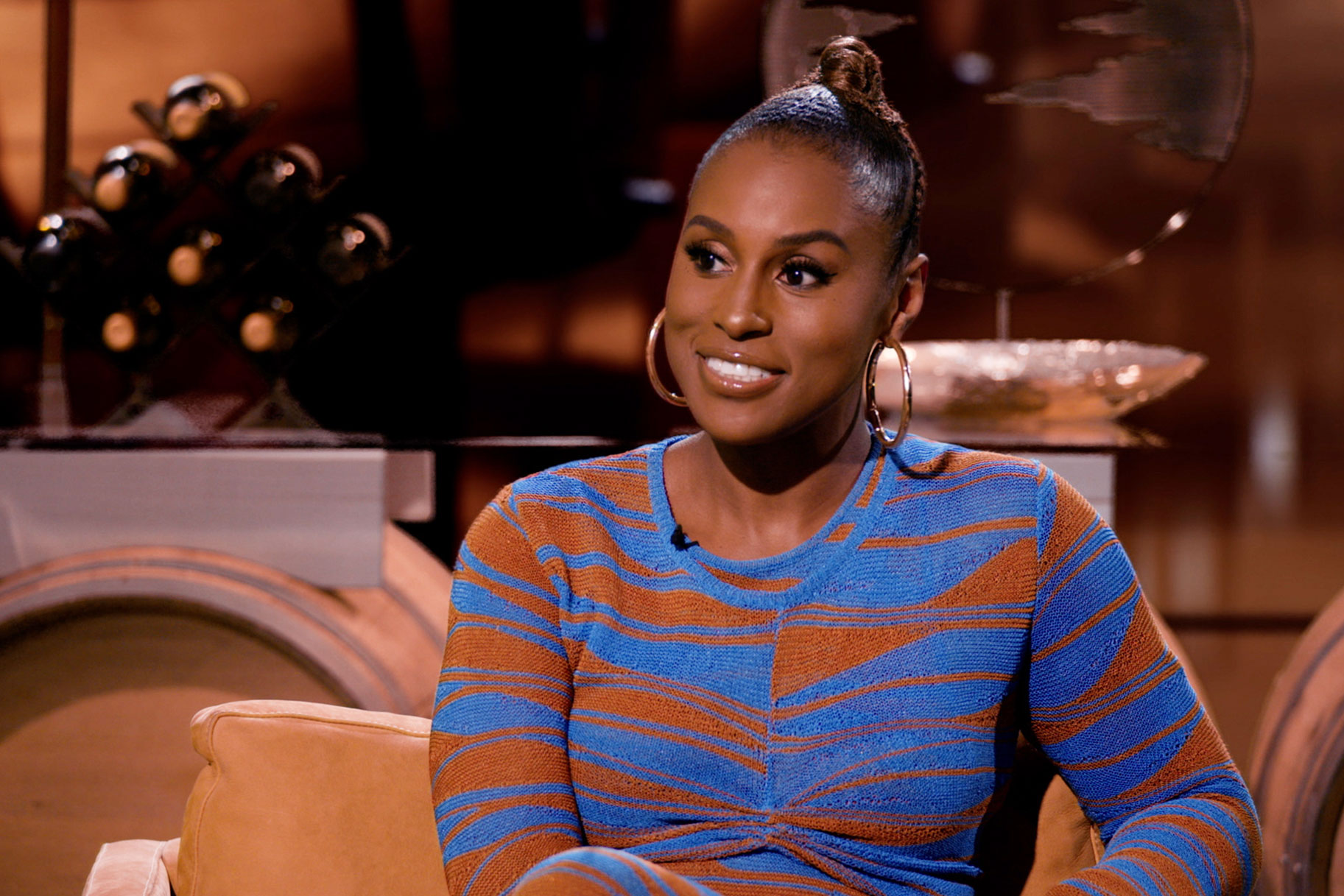 The latest episode of Kevin Hart's Peacock interview series Hart to Heart, which recently began its third season, sees the comedian sit down with fellow creative Issa Rae. Best known for her time starring in HBO's Insecure — for which she was also the co-creator and co-writer — Rae is an actor, writer, producer, and, perhaps most importantly to her conversation with Hart, an activist and mentor.
Hart introduced Rae from the top as a "mogul," largely due to how many titles can be attached to her name.
"You're very serious about your culture, you're very serious about uplifting and creating opportunities for your people — especially the places you come from," Hart said before launching into a discussion about what got Rae into the spotlight in the first place: her YouTube series The Mis-Adventures of Awkward Black Girl.
RELATED: Kevin Hart: Reality Check Standup Special Sets Premiere Date on Peacock
"People don't know that Awkward Black Girl was like the third web series I made. It was the third attempt," Rae said. And it was the first of her projects she starred in; until Awkward Black Girl, Rae had been behind the camera and in the editing room. While neither of her first two projects took off, they gave her a chance to create the opportunities for people of color she was seeking to provide.
Things began to take off for Rae when the second season of Awkward Black Girl was taken up and funded by record producer Pharrell Williams, which caught the attention of Rolling Stone magazine. That's how iconic television producer and creator Shonda Rhimes caught wind of the series and Rae herself.
"I forget who I have access to," Rae said of her connections now. "Even talking to you [Hart] sometimes!"
"I've gotten mad at you before," Hart said with a smile.
"I know!" she responded. "I don't like to ask people for help and everybody's busy — you're doing 70 million things, Ava [DuVernay] is doing 70 million things, Shonda is doing 70 million things ..." 
"Don't matter," Hart said bluntly.
He went on to explain the importance of tapping into your network, even when Rae challenged him.
"There is not one person that will not take your call ... people are in their own way. You have the assumption ... it's all based on a thought. You're creating a reaction that hasn't even been had. So nine times out 10, if you really do reach out, you'll be surprised how many people go, 'Hey, oh my god! It's crazy that you called me, I'm a big fan. I just want to say that I love the work you're doing. What's up? What's going on?' There's a synergy that's lost because so many people stop networking."
To watch the rest of Hart and Rae's in-depth conversation, check out the season premiere of Hart to Heart Season 3 on Peacock. New episodes featuring A-list celebrity guests premiere every Thursday on Peacock.