NBC Insider Exclusive
Create a free profile to get unlimited access to exclusive show news, updates, and more!
Sign Up For Free to View
'It's A Great Story': Jay Hernandez Shares A 'Terrible Tattoo' Tale
Magnum P.I. star Jay Hernandez told NBC Insider he has a special tattoo from a famous costar.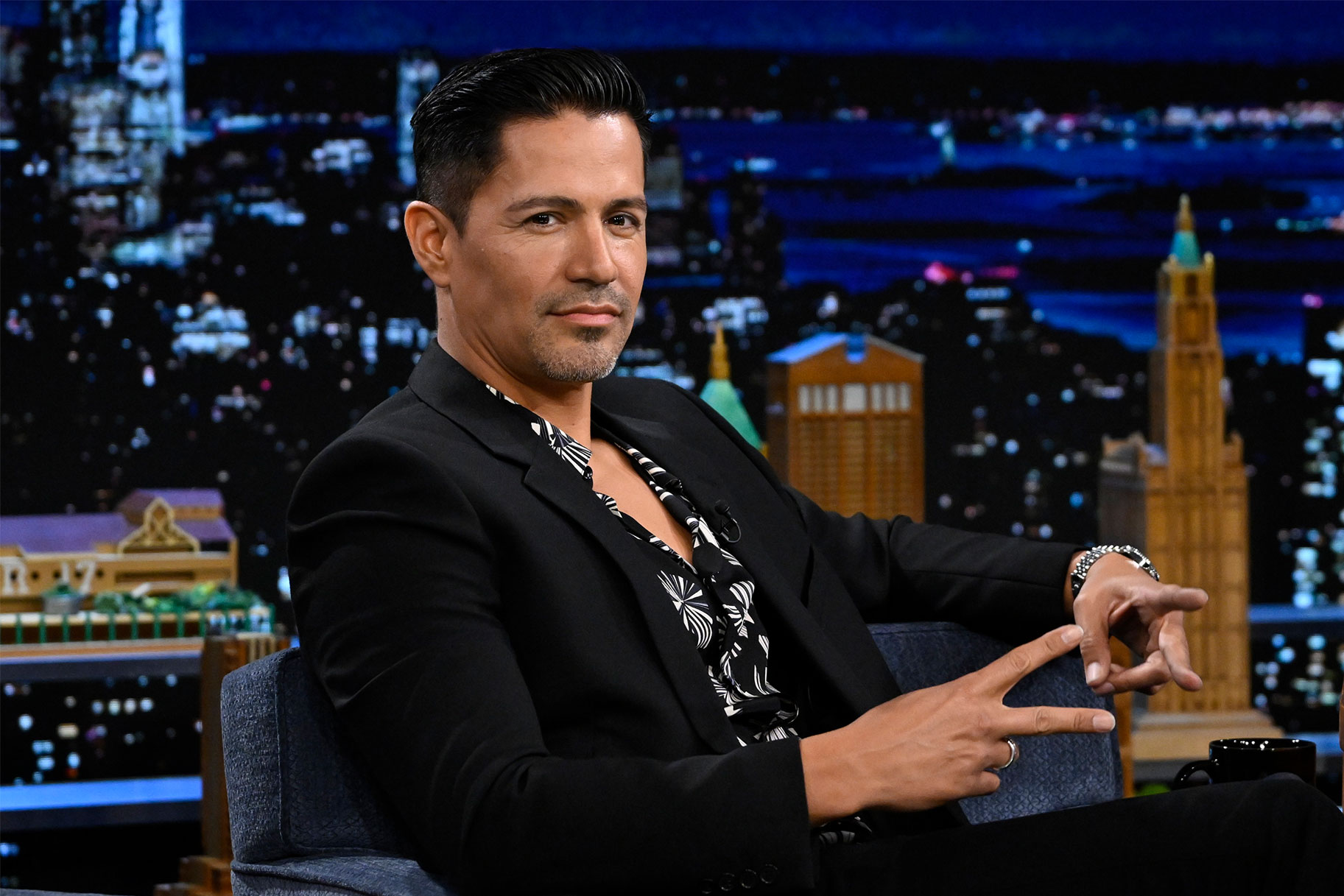 Jay Hernandez likes to keep private about his tattoos — but there is a surprising story he's willing to share about one of them.
The Magnum P.I. star revealed to NBC Insider that he actually does have a Suicide Squad-inspired tattoo that was given to him by his costar Margot Robbie. Robbie previously said she gave several of the movie's cast and crew members matching tattoos that read, "SKWAD."
"She did tattoo me," he confirmed.
The tattoo session appears to have been a bonding experience between Robbie, Hernandez, Will Smith, and Joel Kinnaman, who all stared in the 2016 DC Comics movie — but not everyone was excited to get some new ink.
"I mean the funniest thing about that whole experience was Will Smith tattooed Joel Kinnaman and he didn't want to do it," Hernandez said.
According to Hernandez, Kinnaman was apprehensive because he "doesn't have any tattoos" and was "just so stressed out" about the prospect.
"He's always like super confident. He has been for a long time," Hernandez said. "He can do anything in front of a camera, but I've never seen this man so stressed out in his life. He was sweating bullets."
The tattoos may not have come out picture perfect, but Hernandez said the experience was unforgettable.
"It's a terrible tattoo, but it's a great story," he said.
As for the meaning behind his other tattoos, which include a "78" on his bicep, Hernandez opted to stay mum and let fans continue to speculate, citing his desire to protect his privacy.
"We live in a world where everything is on display. Your entire life is livestreamed on whatever social platforms," he said. "I think some things you have to maintain for yourself, you know what I mean?"
Of course, tattoos were a focal point of his look for his role in Suicide Squad. He completely transformed to play the role of Diablo in the villain-driven film. Tattoos covered most of his body, and he even had a skeleton-like face tattoo that spoke to his character's dark past. 
That time around the tattoos were fake and consisted mostly of paint, transfers, and airbrush, according to the Los Angeles Daily News.
RELATED: How Magnum P.I. Is Going to Be 'Sexier' This Season
The fake ink initially took five hours a day to apply, until the time in the makeup chair each morning was whittled down to three hours.
"I don't think I'm a sex symbol in Suicide Squad," Hernandez joked at the time of the dramatic look. "I guess if serial killers can find wives in jail, he might pass."
Hernandez told the The Los Angeles Times he was drawn to the role, which he noted is unlike any character he's played before, because of his own childhood growing up in Los Angeles and seeing some friends fall into a life of crime.
"To be able to use that unique history of me growing up in L.A. and being exposed to certain things, I thought it was really cool," he told the news outlet. "In some ways, I've avoided playing characters like this because I didn't want to perpetuate stereotypes, but I thought Diablo was an exception. There's a lot of heart to this character. He has a lot of impact in the movie — [he] represents its idea of redemption."
These days, Hernandez is taking on the role of Thomas Magnum in NBC's Magnum P.I. playing the crush-worthy private investigator and former Navy SEAL intent on solving some of Hawaii's most perplexing crimes. He is also a producer on the show.
To catch the fifth season of the crime drama, tune in Sunday nights at 9/8c on NBC. Episodes are available to stream on Peacock the following day.