NBC Insider Exclusive
Create a free profile to get unlimited access to exclusive show news, updates, and more!
Sign Up For Free to View
What Happened With Severide and Tara on Chicago Fire?
Here's everything that went down in the Season 1 storyline about sexual assault.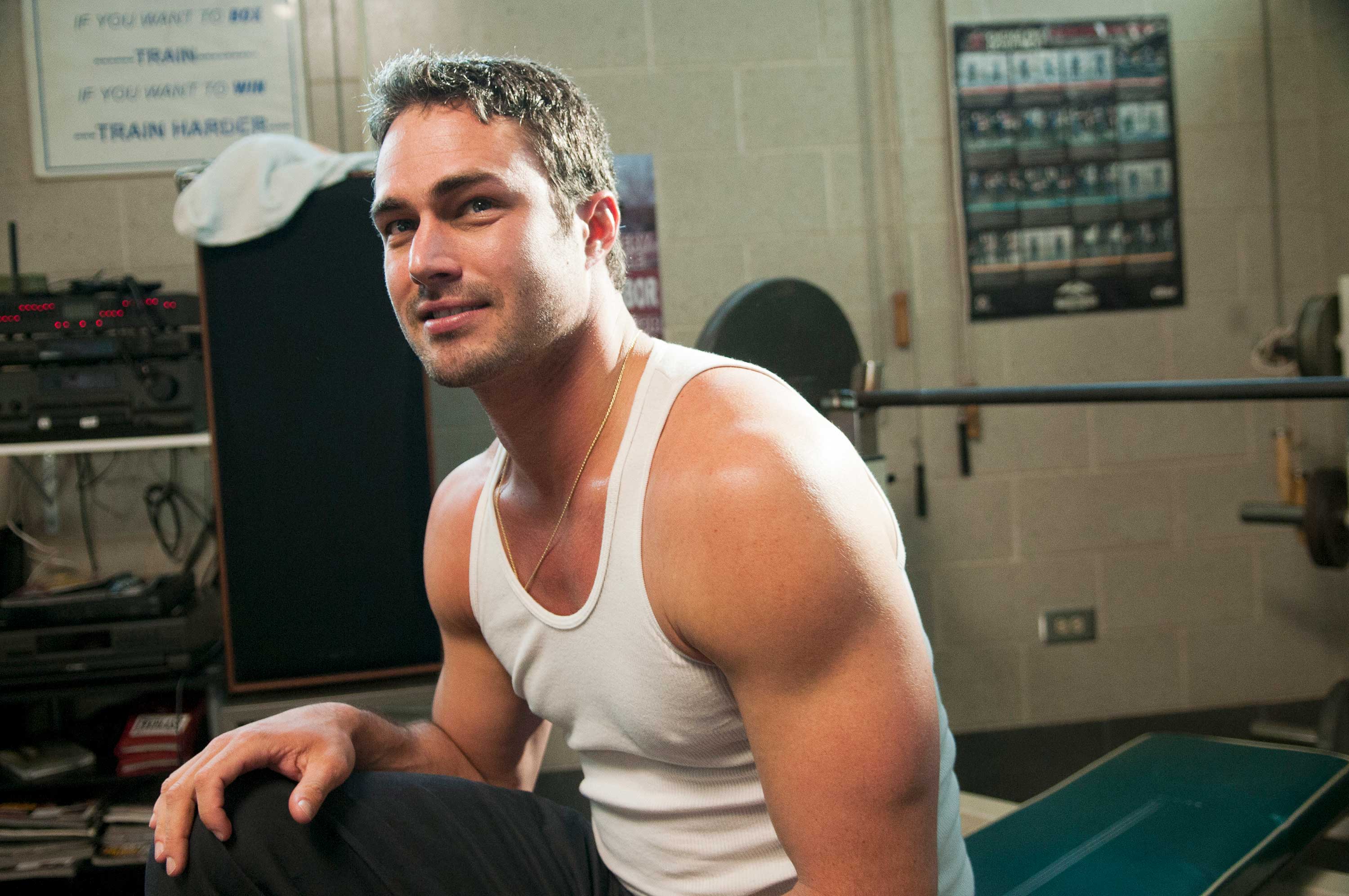 Kelly Severide (Taylor Kinney) has put out a lot of literal and metaphorical fires throughout his One Chicago tenure. But one of the first times we watched the Chicago Fire character truly struggle was at the end of Season 1, when a paramedic named Tara Little (Brooke Nevin) briefly joined the Firehouse 51 crew. 
Unfortunately, after getting to know Tara over beers at this apartment, Severide discovered that she had filed a complaint against him, claiming that he'd sexually assaulted her. Here is everything that ensued in Tara's four-episode character arc. 
Who was Tara Little on Chicago Fire?
Audiences first met Tara when Chief Wallace Boden (Eamonn Walker) introduced her to Gabriela Dawson (Monica Raymund) and Leslie Shay (Lauren German). "This is Tara Little, she's a candidate, she's gonna be riding along with you guys for the next few shifts for evaluation," he announced in Season 1 Episode 19 ("A Coffin That Small). 
RELATED: What Happened to Gabby Dawson on Chicago Fire? ​
In the next episode ("Ambition"), she told the crew that her roommate was a paramedic at Firehouse 35, so she'd left her graphic design job to pursue the same career. "It didn't take me long to figure out that the firehouse is where it's at," Tara said.
But then she followed Dawson and Shay into a forklift incident and panicked upon seeing a bloody injury during her first call. 
Later in the episode, on a call to help a man who was stuck in his garage door, Tara froze again until Dawson yelled, "I need your help." Shay poked fun at her after the call, asking "Where'd Tara go? Is she out crying somewhere?" and Dawson told her to cut the new girl some slack. 
What happened between Tara and Severide?
Tara also began flirting with Severide in Season 1, Episode 20, mentioning that they had a mutual friend who bartended nearby and saying she was "happy to have a connection" with someone else at 51.

The two later spent time together in the firehouse and made a bet that Tara wouldn't be able to throw crumpled paper successfully into a nearby trash bin. When she missed, she told him, "I guess I owe you a beer."

She later showed up at Severide and Shay's apartment unannounced with a six-pack of beer, saying "I always hold up my end of the bet." 

The two shared a few beers at Severide's kitchen counter and Tara brought up their bartender connection again. "She warned me about you, said that you were just my type and that I'd have trouble staying away," Tara said, flirting with Severide. 

Just then, Shay burst into the apartment, interrupting the flirtation. At the time, Shay and Severide had been in the middle of an attempt to get pregnant together and platonically co-parent, and Severide had missed her calls about being in her ideal ovulation window.

While we didn't see what happened after Shay and Severide's fight, Severide later said he'd asked Tara to leave his home. 
RELATED: What Happened to Leslie Shay on Chicago Fire?
What did Tara accuse Severide of? 
The next morning, Brian "Otis" Zvonecek (Yuri Sardarov) scolded Dawson over breakfast in the firehouse. "You tanked the single attractive E.M.T.," he said to her, implying that she had gotten Tara fired. "I didn't tank her," Dawson replied. "I just said that she wasn't cut out for the streets of Chicago." 

Otis revealed that "her probationary status was revoked," so Tara wouldn't be returning to their 51 team. At the very end of that episode, Severide was called into the firehouse to meet with Chief Boden and spotted Tara on his way in. He said "Hey" to her, but she gave him a glare and walked away. 

When Severide got to the Chief's office, other CFD officials were there. "A subordinate has accused you of luring her to your apartment and trying to force yourself upon here," Boden told Severide. "She hasn't pressed criminal charges yet and we are trying to convince her to keep this an internal matter. You're gonna want to talk to your union rep and see about getting a lawyer." 
 
RELATED: What Happened to Otis Zvonecek on Chicago Fire?
Did Severide get suspended because Tara accused him of assault?
Season 1, Episode 21 ("Retaliation Hit") began with Severide meeting with officials about the case to hear and respond to the allegations against him. He told them she was in his apartment for "a half hour, hour tops," and that they each had two beers that she'd brought over. "I faked a yawn, said I was tired and that she should probably get going," he told them. 

While on a call together, Shay and Dawson discussed the charges their former candidate had made. "I told you that Tara chick was bad news," Shay said. "So there's no way Severide had gotten a little too frisky with her?" Dawson asked. "No way," Shay said. 

Severide then asked Tara to meet up, and the two had a brief conversation. "I don't want to talk about the other night, it's still so painful," she said. "Tara, come on, we were both there... Look me in the eye, tell me what I did," Severide said. Tara told him that he should apologize on record to close out the case. 

After the meeting, Tara reported that Severide had contacted her and he got into deeper trouble. Boden broke the news that the IAD had promoted Tara to an administrative role with power over the organization, citing that there wasn't sufficient evidence to disprove her claim against Severide. The case was then escalated to the state's attorney office, and Boden told Severide to get his own attorney. 

Severide approached Tara in public again, and Boden threatened to suspend him. "You contact her again, and you force me to take away your squad," he told Severide. (Severide was, however, not suspended.) 
 
RELATED: Where Did Severide Go on Chicago Fire?
Did Tara drop the charges against Severide? 
Severide ended up getting some help from Chicago P.D.'s Officer Antonio Dawson (Jon Seda), who ran a check on Tara and found that she'd filed criminal charges accusing another man of sexual assault while at an ad agency she'd worked for. Severide read the file and found the man who'd been on the other side of Tara's accusations, who was then working at a printing shop. 

The man told Severide that Tara had made a claim against him when there was a threat of the company downsizing, and received a settlement while he lost his job. "Sounds familiar," Severide said.

The two of them approached Tara together in Episode 22 ("Leaders Lead") and threatened to take her to criminal court if she didn't retract her claim against Severide. 

At the end of the episode, Boden told Severide, "Tara Little has quit the fire service and recanted her testimony against you." 
Watch the full storyline and more by streaming all of Chicago Fire on Peacock.