NBC Insider Exclusive
Create a free profile to get unlimited access to exclusive show news, updates, and more!
Sign Up For Free to View
Chapel Hart's Sentimental New Track Is Filled With Beautiful Harmonies! Listen Now
The song isn't what you might expect from the group! Watch America's Got Talent on NBC.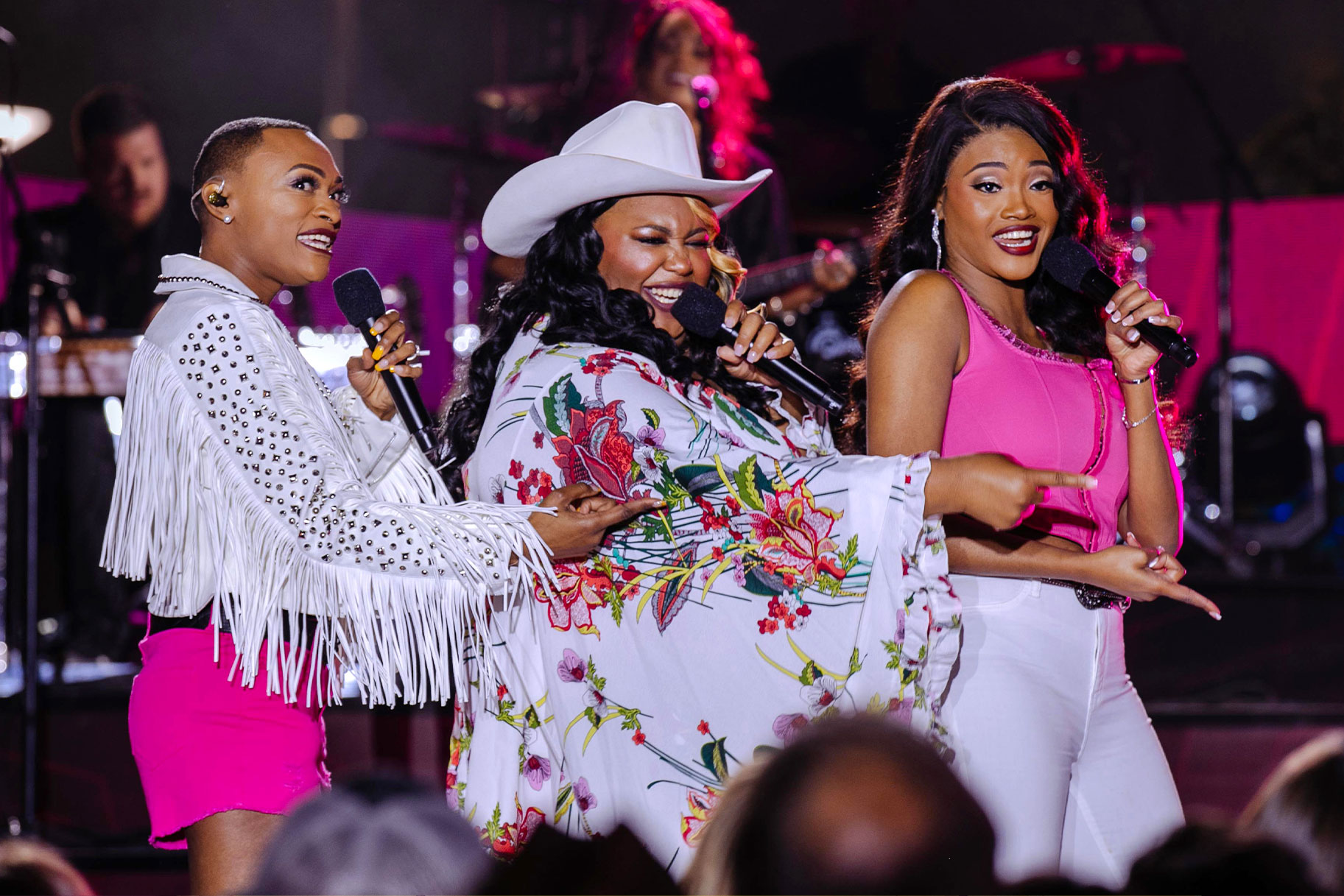 Chapel Hart just keeps them coming!
On April 20, the America's Got Talent Season 17 Finalists—a musical trio comprised of sisters Danica and Devynn Hart and their cousin Trea Swindle—released another new song titled "If You Ain't Wearing Boots" off of their upcoming album, Glory Days. 
The country trio announced the exciting news on their official Instagram page. "⚠️WARNING⚠️ This link is ONLY for die hard Chapel Hart fans!! If you are not a die hard Chapel Hart fan, do NOT click this link!! I repeat, unless that's you, do not click!! If that's you… click the link in bio and let's go!!! Our new album, Glory Days, comes out in ONE MONTH!! We're so dang excited about it that we wanted to give our biggest fans an early listen of some of the goodness. Thanks to our friends over at @gardenandgun, it is happening! Listen to 'If You Ain't Wearing Boots', right NOW! Click. Listen. Tell us what you think!" they captioned the post. 
The tune comes with gentle strings, atmospheric banjos, gorgeously harmonized vocals, and lyrics full of descriptive imagery. With this single, the band showed off their songwriting versatility, as it is a stark contrast from the rough and tough vibe of their first single from this album titled "Welcome to Fist City". 
In and interview with Garden & Gun, band member Danica Hart explained what inspired the three to create "If You Ain't Wearin' Boots". 
"We had a little bit of downtime, and we were sitting in Poplarville, [Mississippi,] at a place called Pop Hill, which is the highest hill in our hometown. We were just taking it in and talking, watching the sunset. [Later, when] we had about eighteen ideas going [for 'If You Ain't Wearing Boots'] and nothing was sticking, we started to talk through it, and I feel like we put ourselves back at Pop Hill," she told the outlet.
"It became that opening line: 'If you've never seen the splendor of the rising sun as the dew across the pastures fades away.' Not everybody gets to experience that side of the country. Until you've been able to sit out on your porch and watch life slow down, you really don't understand the peace of life, which is where we got the title. If you ain't wearing boots—if you ain't really from the country—then you really don't get it," she continued. 
Swindle added, "Songs like 'If You Ain't Wearing Boots' are important, because you've gotta know where you come from in order to know where you're going. We realize a lot of people love sharing this experience with us, but at the same time, there are some people who might never understand, because they just didn't grow up wearing those kinds of boots."
Chapel Hart is also soon going on tour to celebrate their new album. Tickets can be purchased here.