NBC Insider Exclusive
Create a free profile to get unlimited access to exclusive show news, updates, and more!
Sign Up For Free to View
Chapel Hart's Catchy New Single Is a Bold Nod to This Country Icon's 60s Hit
The country trio were earned a Golden Buzzer and were finalists during Season 17 of America's Got Talent.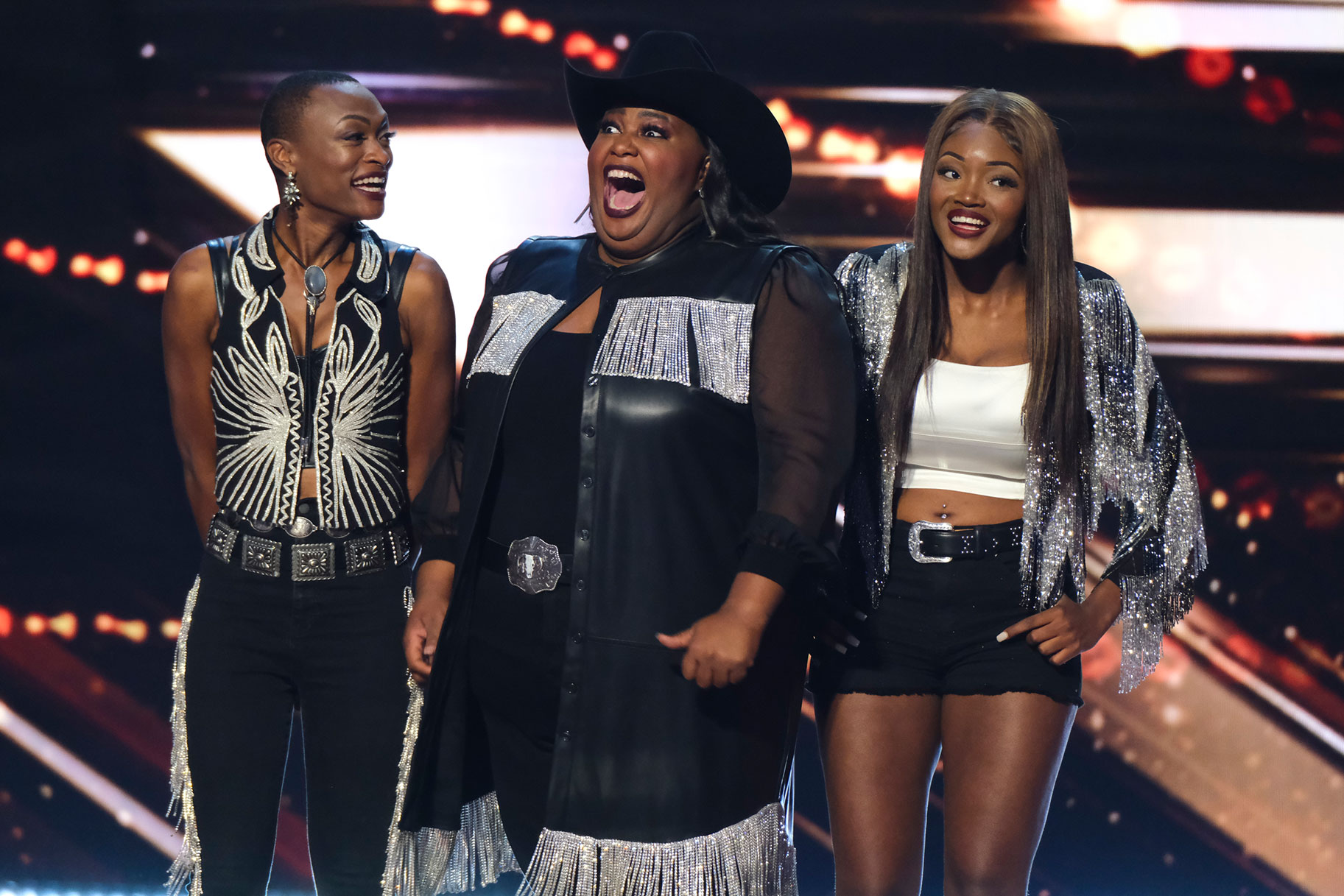 The three Chapel Hart ladies are taking no flack from anyone with their music!
On March 30, the country trio and America's Got Talent Season 17 Finalists released an upbeat new single titled "Welcome to Fist City" (listen here). The catchy country tune tells the story of a woman who does not take kindly to another attempting to ruin her marriage. The song is a continuation of the 1960's hit single "Fist City" by the legendary country singer Loretta Lynn, who is one of the band's main inspirations. 
"ALL THE TIME HAS COME!!! 🥳 Take a listen to our brand new single 'Welcome To Fist City' !!! We are so excited and we hope and pray we made the legendary @lorettalynnofficial proud 😃💕." Chapel Hart posted of the single on their official Instagram page. 
AGT fans will remember that Chapel Hart consists of Mississippi natives and sisters Danica and Devynn Hart, and their cousin Trea Swindle. The earned a Golden Buzzer during their initial audition with their original song "You Can Have Him, Jolene", which was an empowering response to Dolly Parton's classic hit "Jolene". 
"Trust me, I needed you today. I mean, that was fantastic," Judge Simon Cowell gushed of their performance. "I love you, and I love the choreography going on around you. It was just brilliant…You've just got to break down that door, and you may have just broken down that door with that performance, trust me."
"We were so inspired by the song 'Jolene,' and we just love the storyline. And we figured, though, from 1973 to 2022, we could not still be fighting over the same man," Danica explained the story behind their song. "So we decided to tell her, 'You can just have him, Jolene.'" 
Parton was more than impressed by their take, later tweeting out some praise for the group. "What a fun new take on my song!" she wrote. "Carl's [Parton's husband] birthday is today, so I think I'll hang on to him, and I'm not notifying Jolene that today is his birthday," she said. 
Chapel Hart was also recently honored by Country Music Television by being named one of the 20 artists in the Listen of Class of 2023. 
"Y'all we are so blessed and honored to be apart of CMT's Listen Up Class of 2023!! We could not have gotten this far in our career without the grace of God and the support from each and everyone of you! We hope y'all are ready for 2023 because we are about to bring y'all some amazing stuff!! Thank you all for being apart of this crazy ride with us ❤️ We love y'all SO MUCH!!! 🫶🫶🫶 #CHTTT" Chapel Hart gushed on their official Instagram page.