NBC Insider Exclusive
Create a free profile to get unlimited access to exclusive show news, updates, and more!
Sign Up For Free to View
Chapel Hart May Be Coming to Your Hometown for Their US Tour! How to Get Tickets
The AGT 17 finalists are traveling all across the country.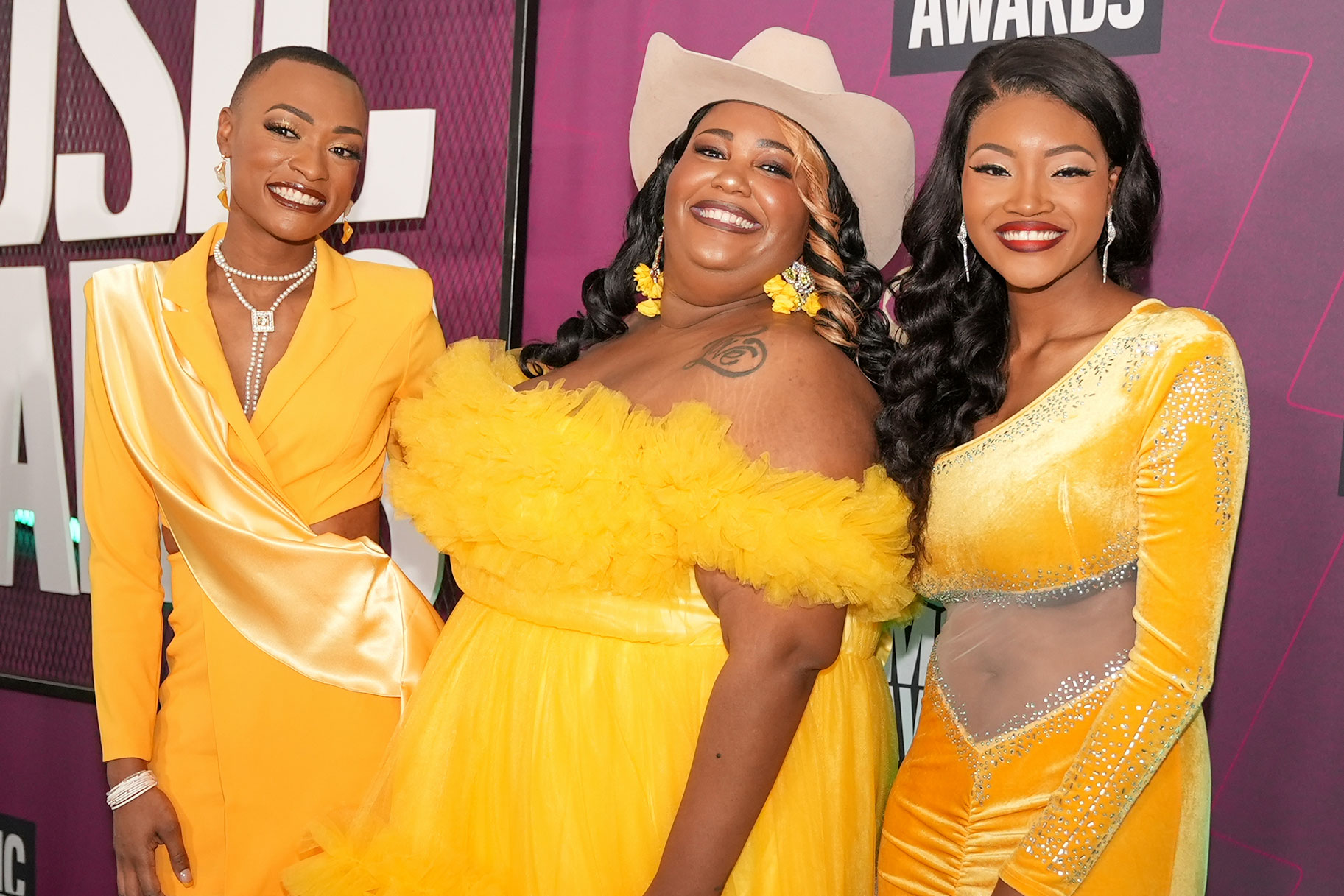 Chapel Hart is going on tour! The America's Got Talent Season 17 contestants will be kicking off their Glory Days Tour and hitting 13 cities in the United States, plus a show in Canada. 
To announce the exciting news, the group took to their official Instagram page to give some more details. 
"We are all over the south and midwest this month bringing the #GloryDaysTour to YOU 🙌 🤩 Y'all come out to a show so we can sing and dance all night long!!!! 🥳🥳🥳 NOW IS THE TIME to buy your tickets!!!," they eagerly captioned the post.
Chapel Hart will be releasing their new album, Glory Days on May 19. The upcoming project will include their new single, "Welcome to Fist City", which was released last month. The upbeat tune is a nod to Loretta Lynn's 1960s hit "Fist City". 
Loretta Lynn isn't the only country icon that Chapel Hart is inspired by. For their America's Got Talent audition in 2022, they performed their original song "You Can Have Him, Jolene," which was a take on the lyrics to to classic "Jolene" by Dolly Parton. But this time, Chapel Hart's version tells the story of female empowerment and independence. 
Parton herself was so impressed by the performance, that she even acknowledged the trio on Twitter.  "What a fun new take on my song!" she wrote. "Carl's [Parton's husband] birthday is today, so I think I'll hang on to him, and I'm not notifying Jolene that today is his birthday."
When and where will Chapel Hart be touring in 2023?
Check out the exact dates and locations below:
May 10 - Opry NextStage Live at Lava Cantina - The Colony, TX

May

12 - 

Elsinore Theatre - Salem, OR

May

13 - 

Temple Theatre - Tacoma, WA

May

16 -

Crest Theatre - Sacramento, CA

May

 18 -

Visalia Fox Theatre - Visalia, CA

Jun

9 -

CMA Fest – Chevy Vibes Stage - Nashville, TN

Jun

17-

Niswonger Performing Arts Center of Northwest - Ohio Van Wert, OH

Jul

7 - 

St Joseph County 4-H Fair - South Bend, IN

Jul

15 - 

Immersive Media Performing Arts Center - Gulfport, MS

Jul

22 - 

Energetic County Fair - Charlie Lake, Canada

Jul

28 - 

Mississippi Coliseum - Jackson, MS

Sep

8 - 

Rome City Auditorium - Rome, GA

Sep

29 - 

Honeywell Center - Wabash, IN

Oct

21 - 

Mayo Civic Center - Rochester, MN
How can I get tickets to Chapel Hart's 2023 tour?
You can access tickets via their website chapelhart.com/tour-dates.