NBC Insider Exclusive
Create a free profile to get unlimited access to exclusive show news, updates, and more!
Sign Up For Free to View
Pete Davidson Says Joe Pesci Agreeing to Do Bupkis 'Saved' Him from Self Doubt
Pete Davidson really needed a career win and some validation, which he says he got when Joe Pesci agreed to come out of retirement for Bupkis.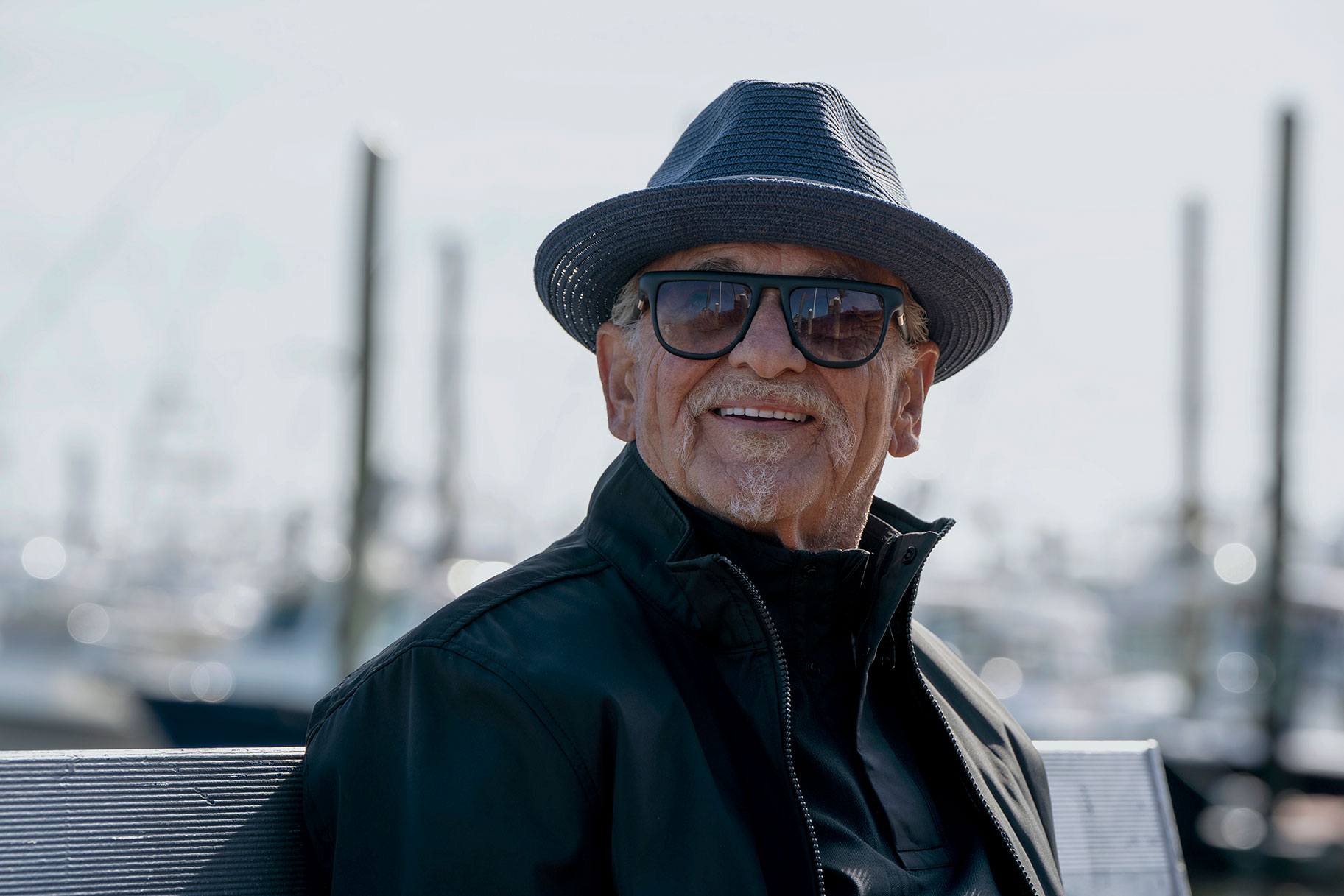 Pete Davidson recently opened up about how he landed the legendary Joe Pesci to play a key role in his upcoming Peacock original series, Bupkis. The Saturday Night Live alum noted the casting came at a time in his life when he really needed a win to validate his body of work. 
For those unfamiliar, Pesci will play the grandfather of Davidson's character in the upcoming series, which is billed as a fictionalized, exaggerated version of Davidson's actual life story growing up on Staten Island. Pesci will co-star alongside Edie Falco, who will play the mother of the comedian's character alongside a slew of other noteworthy celebrity guest stars such as Charlie Day, Brad Garrett, Simon Rex, Ray Romano, Kenan Thompson, and Chase Sui Wonders.
Speaking on actor Jon Bernthal's Real Ones podcast, Davidson got in-depth about how fame has impacted him over the past 15 or so years since he was thrust into the spotlight as one of SNL's youngest cast members. When he decided to finally make Bupkis, he told the host that he was in a negative place and really needed some validation, which he soon got from Pesci. 
"[Pesci] liked the material enough to do it," Davidson explained (via Entertainment Weekly). "We had a really great conversation. It was really honest and organic and we kind of hit it off. And it was out of love he did it because he doesn't need to do anything."
Indeed, Pesci previously declared his intention to retire from acting in 1999. Since then, he's pretty much maintained that with a few exceptions including his Oscar-nominated turn in Martin Scorsese's The Irishman. Now, he's dusting off the old acting chops to join Davidson on Bupkis. Davidson noted that after learning to manage the deluge of attention and criticism surrounding not just his career but his personal life, he felt like he had become the butt of every joke. However, landing a somewhat reluctant key player like Pesci made him feel like he was at least doing something right. 
"I needed that validation from someone like that, like so badly," Davidson explained. "Because, like I said, when you're going online, I can deal with trolls, but Oscar winners, presidents sh***ing on you? You're like, 'Damn, I'm a f***ing loser.' I got the guy no one can get. And that changed my life. I owe him everything."
Catch Bupkis on Thursday, May 4 when it starts streaming on Peacock.