NBC Insider Exclusive
Create a free profile to get unlimited access to exclusive show news, updates, and more!
Sign Up For Free to View
Is Ritter in Danger on Chicago Fire? A New Villain Has Fans Worried
Who is Don Ramsey—and should viewers be concerned for Ritter?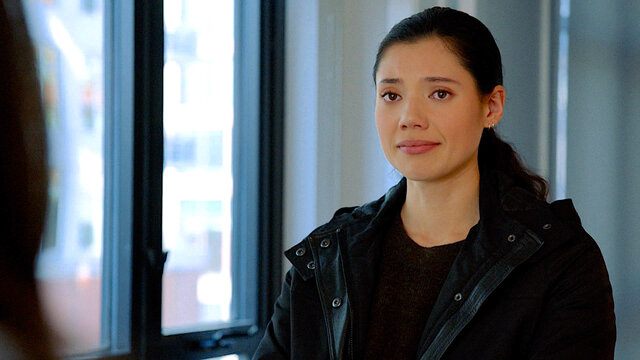 Ritter (Daniel Kyri) is one of the most beloved characters on Chicago Fire—but in Season 11, Episode 14 (which aired February 22), he accidentally got embroiled in some drama that spawned a new villain. And that villain could pose a threat to him plus the other members of Firehouse 51. 
But what happened? And do viewers have cause to be concerned for Ritter's future? Read on for more details. 
Season 11, Episode 14 of Chicago Fire started off like any other: There was a fire, and 51 went to check it out. However, when Ritter went to canvas the damaged building, he found no victims—until he opened a closet and discovered a man and a woman seemingly in the middle of a dalliance. 
The woman took off immediately, and when Ritter tried to question the man—Why was he there? Did he want the medics to clear him for smoke inhalation?—he took off. He also left Ritter with a warning: "I'm not leaving 'cause I was never here. If you tell anyone otherwise, you'll regret it." 
Who is Don Ramsey, played by David Lee, on Chicago Fire? 
Why was this man so concerned about being connected to the fire scene? After doing some digging, Ritter learned his identity: Don Ramsey (David Lee), the Chicago city treasurer. The woman he was caught with in the closet was definitely not his wife, which explains why he was so cage-y at the scene. 
Ritter doesn't care about this guy's extramarital affairs, though. In fact, when Herrmann (David Eigenberg) asks Ritter who the man at the fire scene was, Ritter plays dumb. Still, Ramsey is livid to even be called an "unidentified adult male" in the public fire report, so he goes to 51 to confront Ritter. "If anyone finds out I was the unidentified man, I will ruin you, your Lieutenant, and this whole firehouse. Do you understand?" he says. 
Is Ritter in danger on Chicago Fire? 
By the end of Season 11, Episode 14. That answer is unclear. We don't know if Ramsey will return—but it seems likely because this storyline was not resolved. If anything, Ritter threw fire on the gasoline by confronting Ramsey in his office at the end of the episode,."If you make trouble for my Lieutenant or my firehouse, I don't care if you're the president. I'll come for you," he says.  
Consider the battle lines drawn! To find out what happens next, watch Chicago Fire on NBC Wednesdays at 9/8c and next day on Peacock.  
NBC Insider is your all-access pass to some of your favorite NBC shows. Go behind-the-scenes, stay on top of breaking news, hang with the stars, and much more.