NBC Insider Exclusive
Create a free profile to get unlimited access to exclusive show news, updates, and more!
Sign Up For Free to View
The Winner of ANW Season 15 Has Been Revealed — and They Got the $1 Million
Ninjas rarely achieve total victory, but it happened twice in Season 15, with one player winning the $1 million.
Season 15 of American Ninja Warrior has come to a jaw-dropping end with the crowning of a $1 million winner. 
Each year, sky-flying athletes take the ANW stage with dreams of becoming the next Champion. From the nail-biting Qualifying Rounds to the whirlwind watch that was the Semi-Finals, Season 15 boasted one of the most intense ANW competitions yet. Becoming an ANW Champion is no simple task. Not only are Ninjas tasked with ascending Mt. Midoriyama's 75-foot rope climb, but they must also reach its peak within 30 seconds to achieve Total Victory. Dozens of ANW winners have attempted the climb, but for many years, the Last Ninja Standing has failed to reach the top in time. 
Only two ANW competitors have claimed the $1 million and the title of Champion, but Season 15 brought fans an exciting announcement: another $1 million winner at last.
RELATED: Here's Exactly How American Ninja Warrior Works
Who won American Ninja Warrior Season 15 and took home $1 million?
With the best final time and a successful ascent of Mt. Midoriyama, Vance Walker was named the Season 15 Champion. Season 15 saw a record-breaking number of Ninjas reach Stage 4, a lineup lovingly dubbed the "Great Eight." That's right, eight gravity-defying Ninjas completed Stage 3 in hopes of conquering the grueling Mt. Midoriyama. In the end, Walker took home the cash prize with the fastest time of 00:26.75. 
Walker has competed in several ANW competitions, including ANW Junior, ANW Season 13, and ANW Season 14. From the moment Walker took the ANW stage in Season 15, it was clear he was a frontrunner. 
Vance Walker hit the ground running in ANW Season 15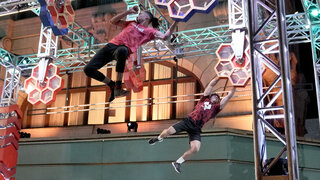 Competing Ninjas faced several new obstacles and rule changes in the Qualifying Rounds, including a raised 18.5-foot Mega Wall and a promise of $10,000 to any Ninja that could complete the course under 1:20. Walker tackled the course fearlessly, a sign of the tenacity to come later in the competition.
The 18-year-old Texan native took on his Qualifying run and left no room for error. Walker effortlessly soared through each obstacle and scaled the Mega Wall to snatch the $10,000. A seasoned ANW competitor, Walker instantly charmed the crowds with his eyes on the prize and determination. Diagnosed with cerebral palsy as a child, fans fell in love with Walker's ANW journey, affectionately earning him the nickname "Walker Texas Ninja." 
Vance Walker soared through the Semi-Finals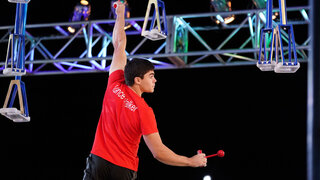 During the third night of the Season 15 Semi-Finals, Walker earned the fastest course completion time among his fellow Ninjas. This win prompted Walker to be sent to the Power Tower alongside Isaiah Thomas to compete for the coveted Safety Pass. The Safety Pass offered Ninjas a second chance if they fell during Stage 1 or Stage 2 of the Finals, a game-changer when considering the heightened difficulty of those courses. Walker narrowly beat Thomas in their head-to-head race and claimed the Safety Pass, a life-changing win for the victory-bound Ninja. 
Vance Walker made a comeback during the Las Vegas Finals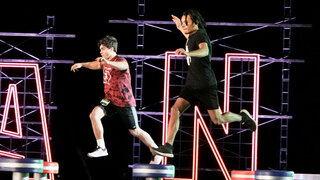 Winning the Safety Pass in the Semi-Finals gave Walker a huge leg up in the competition, especially with the lineup of Ninjas staring down the four stages in the Finals. Better yet, Stage 2 featured head-to-head races, turning up the heat even further on the Ninjas. Walker zoomed through Stage 1 of the Finals to face off against his close friend and fellow competitor Ethan Bartnicki in Stage 2 but fell first during the "Falling Shelves" obstacle.
RELATED: American Ninja Warrior 2023 Finals Recap: Who Is Advancing?
Walker's Safety Pass proved incredibly useful as he had the opportunity to redeem himself in a Runoff Race against Alex Romer later that night. Walker was the victor in their intense head-to-head, sending him to Stage 3 of the Finals. Twelve Ninjas had the honor of tackling Stage 3, and a record-breaking eight competitors proved worthy of scaling Mt. Midoriyama.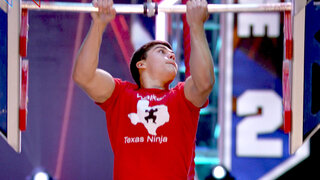 Vance Walker was crowned Champion in a close race up Mt. Midoriyama
Considering the journey from Qualifiers to Finals, reaching Mt. Midoriyama is a mighty accomplishment. Season 15 of ANW brought fans constant surprises because not one but two Ninjas managed to complete Stage 4 within the 30-second time limit. Seasoned competitor Daniel Gil finally achieved Total Victory with a final time of 00:27.99, cementing his ANW legacy forever. However, Walker beat Gil's time by a second at 00:26.75, earning him the title of Champion. Walker's victory came with a crescendo of emotion as a storybook ending to an incredible season. 
"Oh my gosh, I have been working so hard for this," a teary-eyed Walker told ANW sideline commentator Zuri Hall following his history-making win. "Like even climbing the tower was just the biggest dream of mine and just getting to be here and being on Stage 4. [I] can't even explain it. I was literally told I wouldn't be able to walk when I was a kid. Like, just keep going. Like, no matter what people say, if you keep working on your dreams, there's nothing holding you back."