NBC Insider Exclusive
Create a free profile to get unlimited access to exclusive show news, updates, and more!
Sign Up For Free to View
Looking Back at the Larger-Than-Life Career of Mickey Hargitay, Mariska's Hargitay's Dad
Everything to know about the father of Law & Order: Special Victims Unit's leading lady.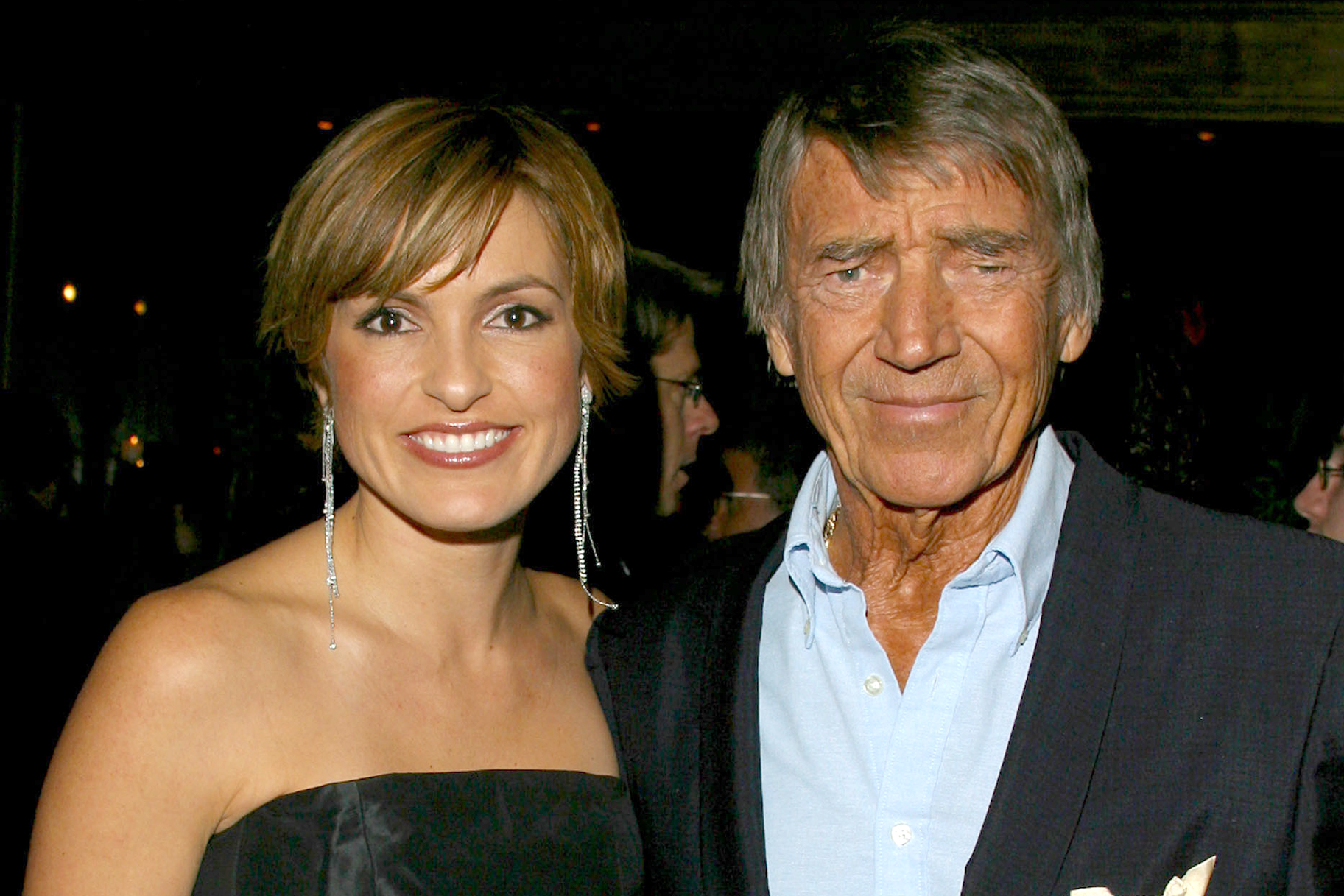 It takes some next-level talent to keep a show on the air for 24 nail-biting seasons, but Law & Order: Special Victims Unit's Mariska Hargitay makes it look easy as the ferociously dedicated Captain Olivia Benson.
SVU fans have raved over Hargitay's endless ability to entertain for decades, and her extraordinary ability to connect on camera seems to be genetic. Hargitay is the daughter of not one but two powerhouse performers; the late Jayne Mansfield, one of the notable "bombshells" of the '60s, and Mickey Hargitay, the 1955 Mr. Universe. Mickey's career is a true tour-de-force of talent, so it's no wonder that his daughter would later become the longest-running female character in television history.
Read on to look back on Mickey Hargitay's mind-blowing career.
Who is Mariska Hargitay's dad, Mickey Hargitay?
When looking back at Mickey's career, it's not a question of what he did but rather what he didn't accomplish in life. Born in Hungary, Miklos "Mickey" Hargitay was raised as an athlete by his father alongside his four brothers. Mickey began performing while touring throughout Hungary with his siblings in an acrobatic Act, at one point even performing at the largest opera house in Budapest. 
When Mickey was 21, he moved from Hungary to the United States, where his passion for bodybuilding began. After being bitten by the bodybuilding bug, Mickey trained hard throughout the '50s, winning several local "body beautiful" competitions. In 1955, Mickey earned the title of Mr. Universe.
Arnold Schwarzenegger, who played Mickey in the 1980 television movie The Jayne Mansfield Story, describes him as a game-changer for the sport. "Bodybuilding was dominated by American champions; there was no hope for anyone else," Schwarzenegger told the L.A. Times. "That someone from central Europe became Mr. Universe gave hope for someone like myself and others to dream about."
Mickey's Mr. Universe status led him to a lucrative career as a pin-up model for fitness magazines. Mickey's physique was noticed by the iconic sex symbol and showbiz legend Mae West, and she had the perfect gig for him. Mickey was swiftly recruited as one of West's musclemen for her popular Las Vegas Act, The Mae West Revue.
While performing in Vegas, Mickey caught the attention of actress and model Jayne Mansfield, who after seeing him reportedly told the waiter, "I'll have a steak and the man on the left." Upon meeting Mickey, Mansfield knew she wanted to work with him, which landed him his first film credit in Will Success Spoil Rock Hunter? 
Mansfield and Mickey fell in love while working together in Will Success Spoil Rock Hunter?, which inspired a roster of films they'd co-star as a married couple, including The Loves of Hercules, Promises! Promises!, and Primitive Love. Mansfield and Mickey had three children together, Miklós, Zoltán, and Mariska, before divorcing in 1964. 
Mickey starred in several Italian and Hungarian westerns and horror films throughout the '60s and '70s. In 2003, Mickey acted alongside his daughter Mariska in Law & Order: SVU. In Season 5's "Control," Mickey guest stars as a grandfather who witnesses a tense moment in a subway station. Benson interviews the grandfather to learn more about the potential suspect, and it's a delightful scene between the father-daughter duo. Three years following his SVU appearance, Mickey Hargitay passed away, but his legacy will never be forgotten.
Watch Law & Order: SVU on NBC Thursdays at 9/8c and the next day on Peacock