NBC Insider Exclusive
Create a free profile to get unlimited access to exclusive show news, updates, and more!
Sign Up For Free to View
How the 'Soul' in Tiana Goss' Voice Led to Chance The Rapper Using His Only Steal
Tiana Goss and Kate Cosentino's performance of "Girls Just Want to Have Fun" delighted the Coaches.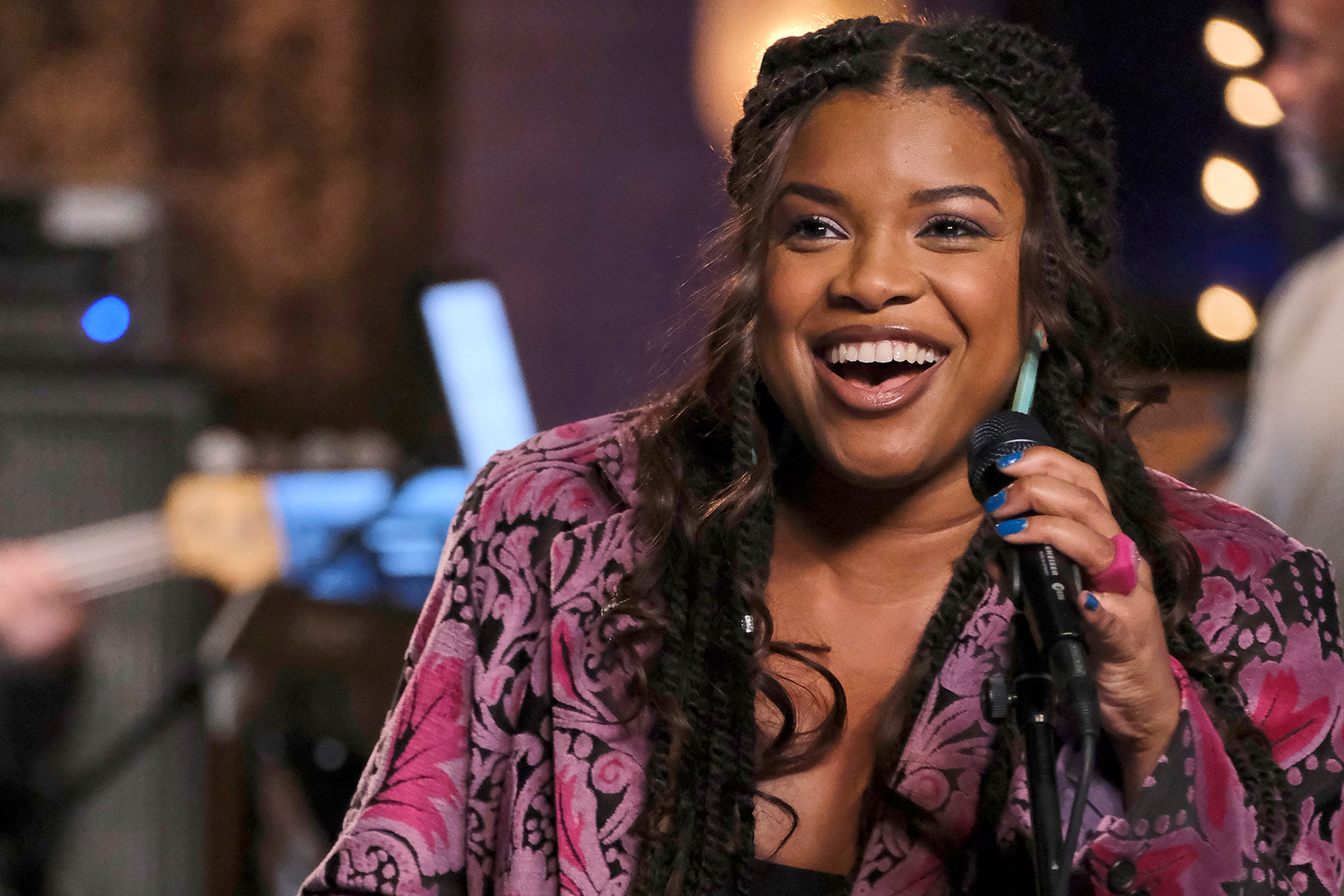 The Battle Round continues on The Voice — and that means more amazing performances, more difficult decisions for the four Coaches, and more OMG-worthy steals. 
Yes, all that and more went down when 29-year-old Tiana Goss, of Los Angeles, and 23-year-old Kate Cosentino, of Kansas City, MO, went head to head on a bouncy pop hit chosen by Coach Niall Horan. 
"I paired Kate and Tiana together simply because I knew that both of them knew exactly who they were," said Horan.
He chose Cyndi Lauper's "Girls Just Want to Have Fun" because "it was the perfect song" to showcase both of them.
"What I love about Kate is that she has the ability to make any song her own," said Horan. "Tiana has one of the most beautiful tones in this competition."
Both singers connect to Lauper's breakthrough hit in various ways. Cosentino has been having lots of fun thinking about her upcoming nuptials, for example: "After the Blind Audition, I actually got engaged, which is super exciting," she said, adding that The Voice "is something that I get to talk about at my wedding."
Meanwhile, the song's exuberant celebration of women speaks to Goss.
"I relate so much to the song because of my sisters and my mom. It's just girl power in my household," she said. "I just want to make them proud."
In addition to focusing on nailing notes and harmonies, the contestants worked on selling the performance with some dance moves to go with the upbeat tune. Their hope was getting a Playoff Pass, enabling them both to advance. 
"I mean, it's a girl power anthem," said Cosentino. "How are you going to divide us?"
Chance the Rapper cheered the performance with a "Wow, wow, wow."
"That was a really cool arrangement," he said. "I think it was awesome. I think you guys smashed the choreography." 
That said, he called out Cosentino's "cool" factor and noted Goss got "pitchy" at times, admitting he learned toward Cosentino.
RELATED: Why Niall Horan Called Ryley Tate Wilson's Audition the 'Best One' the Coaches Have Seen
Kelly Clarkson weighed in, noting that the style of "Girls Just Want to Have Fun" can make it a challenge to show off one's vocal capability. "I don't think anybody outdid anybody here," she said. "I think it's an even playing field."
And Blake Shelton? "Tiana took the Battle," he said. "That's who I would go with."
Acknowledging some overall "pitchy moments," Horan beamed because this particular Battle went beyond just being fun.
"It broke out into an amazing performance," he said. "I'm really proud of the both of you."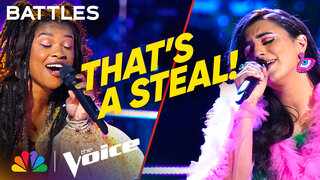 In the end, based on her ability to own a song and her "fire and sass," Horan chose Cosentino. She was thrilled.
Carson Daly pointed out that Goss was available for a steal. As she was saying thank you to Horan and all of the Coaches, Chance used his only steal to add Goss to his roster.
"Finally, I got Tiana," Chance said. "I saw potential. She has soul to her voice and she has a stage presence. I'm excited to see what she's gonna do on Team Chance."
Ditto Goss. In addition to fun, girls just want to have another shot.
To find out, watch The Voice on NBC Mondays at 8/7c and Tuesdays at 9/8c and next day on Peacock.