NBC Insider Exclusive
Create a free profile to get unlimited access to exclusive show news, updates, and more!
Sign Up For Free to View
Jack Harlow's Halloween Episode of SNL Is Hauntingly Hilarious
We even saw the return of David S. Pumpkins!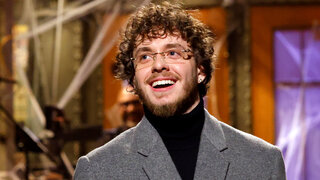 Saturday Night Live's Halloween episode, which included double-duty Host and musical guest Jack Harlow, was a frightening night full of laughs.
 
Packed with timely gags and featuring the return of many happy SNL haunts from previous seasons, the October 29 episode was a success. There were so many hilarious sketches from Harlow's episode, so let's check out some of the haunting highlights. 
Jack Harlow's Opening Monologue
In Harlow's opening monologue, the rapper poked fun at the many internet roasts he's encountered online. "I've heard them say I look like if you tried to draw Justin Timberlake from memory," Harlow teased. 
PBS NewsHour-Republican Momentum Cold Open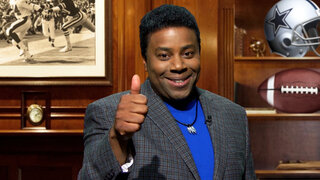 Season 48 of SNL has embraced its affinity for political humor, as seen in this parody of a PBS NewsHour. Host Judy Woodruff (Heidi Gardner) interviews Republican candidates Dr. Oz (Mikey Day), Herschel Walker (Kenan Thompson), and Kari Lake (Cecily Strong), and hilarity ensues. 
David S. Pumpkins Returns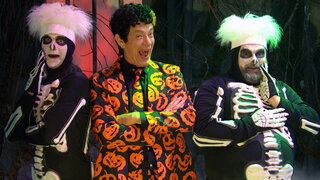 David S. Pumpkins returned to the SNL stage, with Tom Hanks reprising his infamous role from the 2016 Halloween episode. Better yet, Bobby Moynihan also returns as David S. Pumpkin's skeleton sidekick! Needless to say, the audience went wild once they saw who came back for the Halloween festivities. 
AA Meeting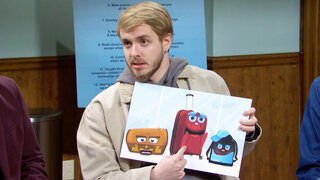 In this sketch, an AA meeting takes a dramatic turn when one of the attendants (Harlow) pitches his idea for a film about talking luggage. "I've been drinking, by the way," he adds. Hanks makes a cameo appearance at the end, and  the punchline is legendary. There are even puppets to help sing the much-needed song from the film! 
The View: Jack Harlow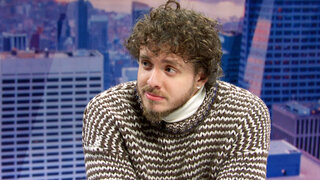 The View's hosts (Ego Nwodim, Chloe Fineman, Punkie Johnson, Sarah Sherman) invite Jack Harlow to the show. As Whoopi Goldberg attempts to keep the show on track, Harlow struggles to hold back from hitting on the longtime Host. 
Halloween Red Carpet Show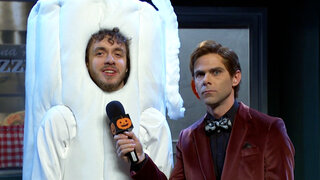 Cecily Strong and Mikey Day interview drunken Halloween partiers in increasingly ridiculous costumes. Harlow rolls up, the heavily anticipated "frat guy dressed as a massive tampon."
Skechers Commercial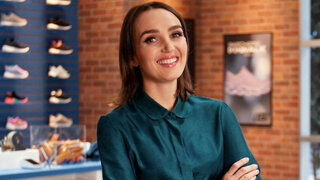 In this parody of a Skechers ad, the company responds to Kanye West showing up to their office unannounced for a business deal. 
Drunk Uncle on Why He Hates Halloween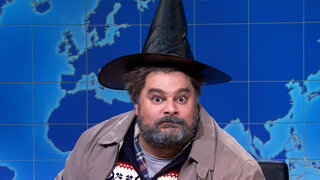 Drunk Uncle was one of Moynihan's iconic Weekend Update characters during his time on SNL, so this "Weekend Update" was especially exciting for fans. Drunk Uncle paid a visit to the desk to review every reason why he hates celebrating Halloween.
Joker Wedding
Every wedding has one guest who shows up in the wrong outfit, but it's not every day that the best man shows up dressed like the Joker. 
Bartenders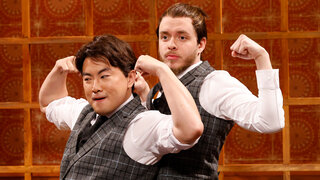 In "Bartenders," Harlow and SNL fan favorite Bowen Yang play a pair of cocktail waiters with flair, serving drinks while dancing and wowing the group of businessmen. Not a single liquid makes it into a glass in this hilarious sketch. 
Can't get enough Saturday Night Live? NBC.com has so many classic moments ready for you to watch whenever you want. Here's how:
How can I watch classic Saturday Night Live sketches? 
NBC.com is a great place to start. See below: 
Watch Saturday Night Live Saturdays at 11:30/10:30c on NBC and the next day on Peacock.