NBC Insider Exclusive
Create a free profile to get unlimited access to exclusive show news, updates, and more!
Sign Up For Free to View
Tom Ball Shared the Sweetest Pics With His Mom and Wrote a Heartfelt Tribute
The AGT: All-Stars finalist has a way with both words and singing.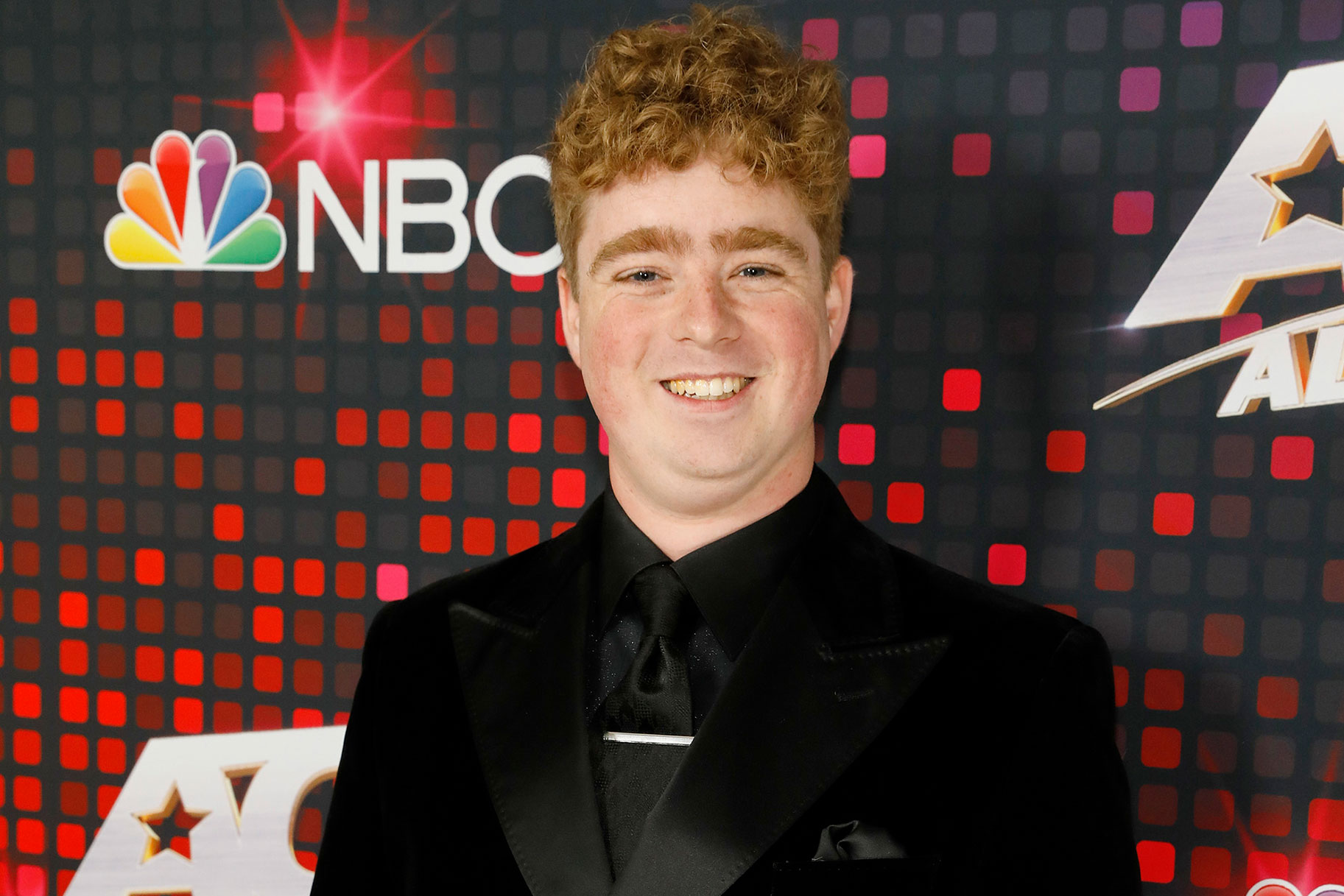 Mother's Day is celebrated a bit earlier in the U.K.—in March, to be exact—and for the occasion, AGT: All-Stars finalist Tom Ball shared a sweet tribute on Instagram to his "wonderful mum." 
"Happy Mother's Day, to the most supportive and wonderful mum I could ever ask for! @claire.ball3 ❤️," Ball wrote on Instagram. "I hope everyone else is having a wonderful day, make sure you spoil your mum!" 
In the Instagram post, he shared some cute pics of himself and his mom: one a selfie, and the other from what looks like an event space. (Maybe a shot from one of Ball's many, many gigs?) 
Tom Ball is all about publicly declaring his appreciation for the people he loves in his life. In early March, he shared a tribute to his wife, Hannah, on Instagram. 
"Six years ago, I met the love of my life and since then, so much has happened - from the highs to the lows, the victories to the challenges, and everything in between," he captioned the post. "Through it all, I'm incredibly grateful for every moment we've shared and for the amazing woman who has been by my side. Here's to the past six years and to many more to come. Love you always, my wife. @hball22." 
When Tom Ball isn't giving shout-outs to his favorites on Instagram, he's wowing people with his incredible voice. The singer first made a splash on Britain's Got Talent but eventually made his way stateside for AGT: All-Stars, where he finished in third place. He had an incredible run on the show, which saw 60 Got Talent alums returning and competing for a new title. Ball earned the Group Golden Buzzer for his first performance, a mesmerizing take on Simon & Garfunkel's "The Sound of Silence." He then upped the ante with a take on "Creep" by Radiohead that earned just as much unanimous praise. 
"It was one of those performances that shouldn't work but did work," All-Stars Judge Simon Cowell said following the set. "And it was really powerful and moving, I have to tell you. And boy, oh boy, did you deserve to be here. Seriously, you just turned it up, didn't you?" Meanwhile, Heidi Klum said, "Your ability to express your emotions and what you're feeling while you're singing is so powerful and so incredible." 
Watch AGT: All-Stars on NBC and Peacock.