NBC Insider Exclusive
Create a free profile to get unlimited access to exclusive show news, updates, and more!
Sign Up For Free to View
Tom Ball Just Celebrated a Major Career Highlight That May Surprise You
With just one nostalgic post, the AGT: All-Stars finalist proves a lot can happen in 365 days!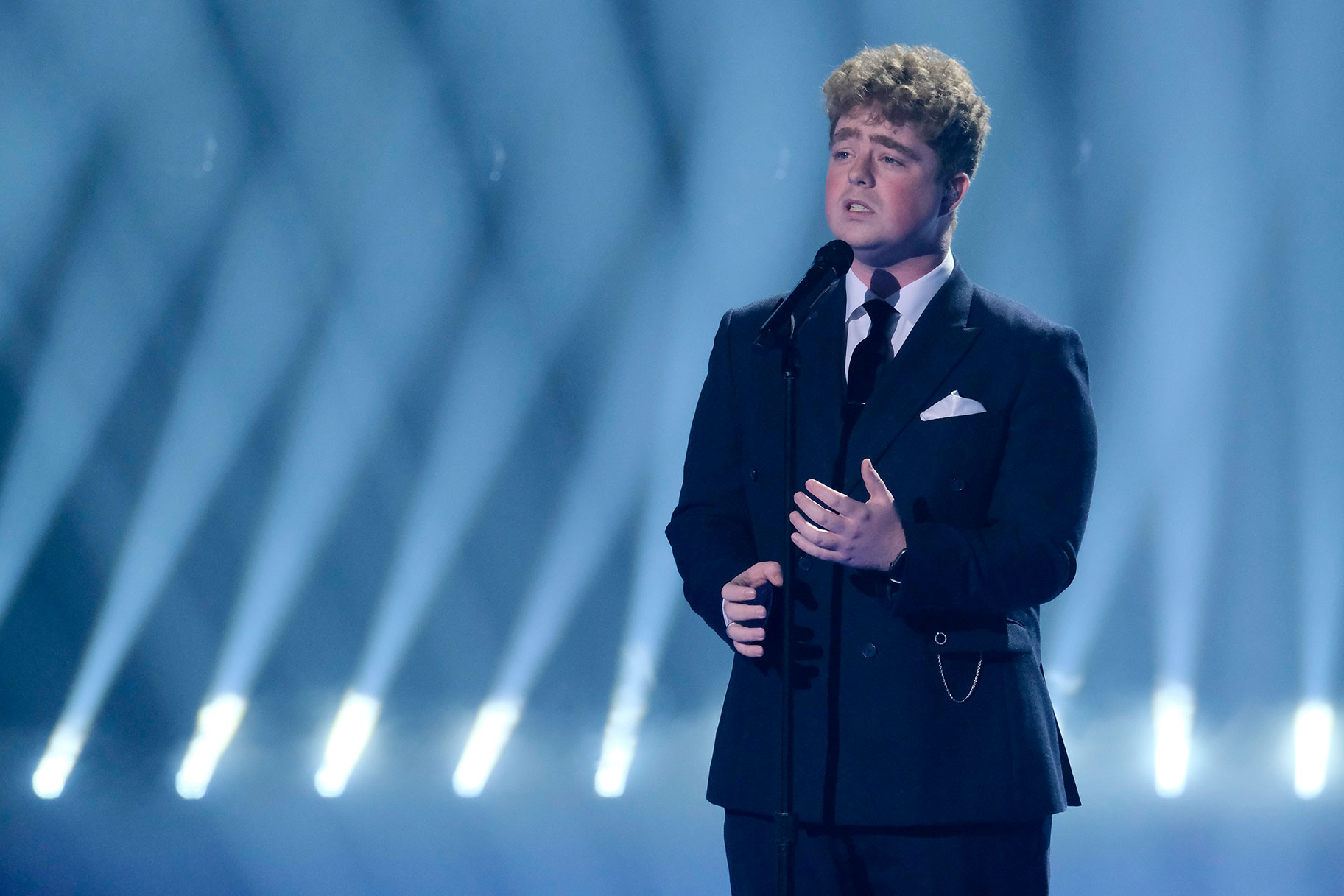 It's no secret that AGT: All-Stars finalist Tom Ball can sing virtually anything. But it might shock fans that despite his larger-than-life vocals and a number of iconic performances, it has been only one year since Ball's journey began. He recently shared a throwback post reflecting on when audiences first saw his jaw-dropping Britain's Got Talent Audition, and it's wild to consider how quickly the singer has catapulted to success.
In honor of the Easter holiday, Ball took to Instagram to commemorate the first anniversary of his BGT Audition, which aired in the UK in spring 2022. He's go on to become runner-up in the competition. His time on BGT was so widely beloved that it led to his eventual AGT: All-Stars tenure. Ball has since hit the ground running as a performer but took the time to reflect on his journey with a slideshow of BTS photos from his initial TV appearance. 
"Happy Easter Sunday 🐣 and what a year this has been! 💙 I honestly can't thank every single one of you enough for the support you've shown me over the last year!" Ball captioned the sweet IG post. "With so much more on the way… I can't wait to tell you…. Here's to another year full of adventure, and singing! 🥰 As a sidenote, watching back, that first video, I realise how much I've changed, and how much happier I've become! 🎶🎭🙂 @bgt #bgt #easter #1year #singing."
In just 12 months Ball has lived an incredibly legendary experience, and it's exciting to watch the transformation occur. Ball recently graced AGT fans with new music: A chilling cover of "Falling Slowly" from the award-winning musical Once. Ball gave fans a little taste of the haunting cover on Instagram on the day of its release. The post has received a flurry of comments from those who are excited about Ball's larger-than-life vocal talent. 
One of the last times AGT fans saw Ball perform was during his Live Finale performance of "Creep" by Radiohead. In March, Ball revealed why he chose the track. 
 "🎤🎶 Why did I sing Creep in the #AmericasGotTalent All Stars Grand Final?! Truth is, it means more than you know," Ball captioned the IG video. "Growing up, I didn't feel like I belonged, and a big part of that was because of my diabetes. When I was diagnosed I used to hide myself in music rooms so people wouldn't see me inject. So I sang 'Creep' as a message for me, and to anyone out there that feels like they don't belong, but they do."
Listen and stream Ball's versions of "Falling Slowly" and "Creep" on Spotify.
Watch America's Got Talent on Peacock and NBC.