NBC Insider Exclusive
Create a free profile to get unlimited access to exclusive show news, updates, and more!
Sign Up For Free to View
Toby and Kate Had a Surprising Reunion on Last Night's This Is Us
They joked about getting back together!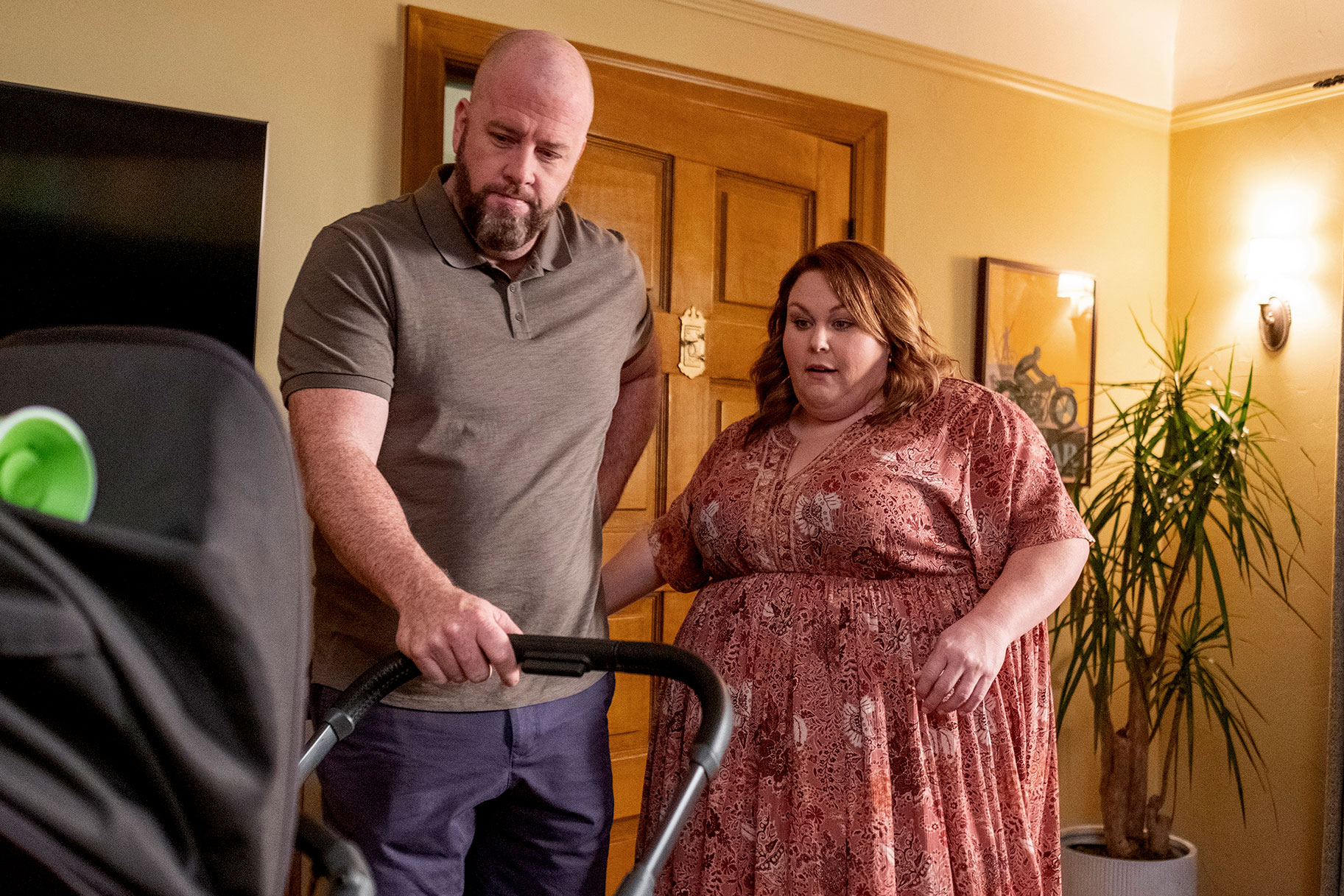 Mandy Moore (Rebecca) promised the last three episodes of This Is Us were going to be "a lot," and she wasn't kidding. Season 6, Episode 16 saw the Big Three gathered at the new cabin to discuss how Rebecca should be cared for now that Miguel (Jon Huertas) has passed away. After a long, painstaking conversation, they decide the best course of action is for Kevin (Justin Hartley) and Sophie (Alexandra Breckenridge) to move in with Rebecca. Madison (Caitlin Thompson), Elijah (Adam Korson), and their kids agree to come out East, as well, to make the transition easier. 
But that's not all that happened in the episode. We also got a little Toby (Chris Sullivan) and Kate (Chrissy Metz) reunion—on the phone, but a reunion nonetheless. Of course, Katoby didn't end on bad terms, but we haven't seen much of them together since their big breakup a few weeks back. They're both doing well, have moved on from each other, and are, presumably, co-parenting with little issues. But what does their relationship actually look like post-divorce? This phone call gave us a taste of that. 
And it's delightful. "Laura and I took the kids to that new brunch spot, and it turns out Hailey's new favorite food is huevos rancheros," Toby tells Kate, to which she responds, "God, our kids have great taste." 
The conversation isn't all jokes, though. Kate vents to Toby about the difficult conversations she's currently having with her brothers about Rebecca, and he comes through with some really poignant advice. "Kate, you are—in every way—what the kids refer to as a 'baller,'" he says. "You got your masters' in education. You're designing an arts curriculum for the friggin' state of California all while mom-ing and wife-ing up a storm. But when you get around your brothers, you become this unsteady version of yourself...Your mom chose you for a reason, Kate." 
These are exactly the words Kate needs to hear in this moment—and the phone call proves she and Toby are in a great place. At the end of the chat,Toby jokes that they should get back together, to which Kate jests, "OK, good night, Toby." These two still haven't lost their sense of joy and levity—even after everything they've been through—and that is so comforting.  
The final episodes of This Is Us air Tuesdays at 9 p.m. ET on NBC.