NBC Insider Exclusive
Create a free profile to get unlimited access to exclusive show news, updates, and more!
Sign Up For Free to View
What Happened After 2 Coaches Used Their Steal on 'Ready-Made Star' EJ Michels
During the Battles Round, EJ Michels became available for a steal—and two Coaches desperately wanted him.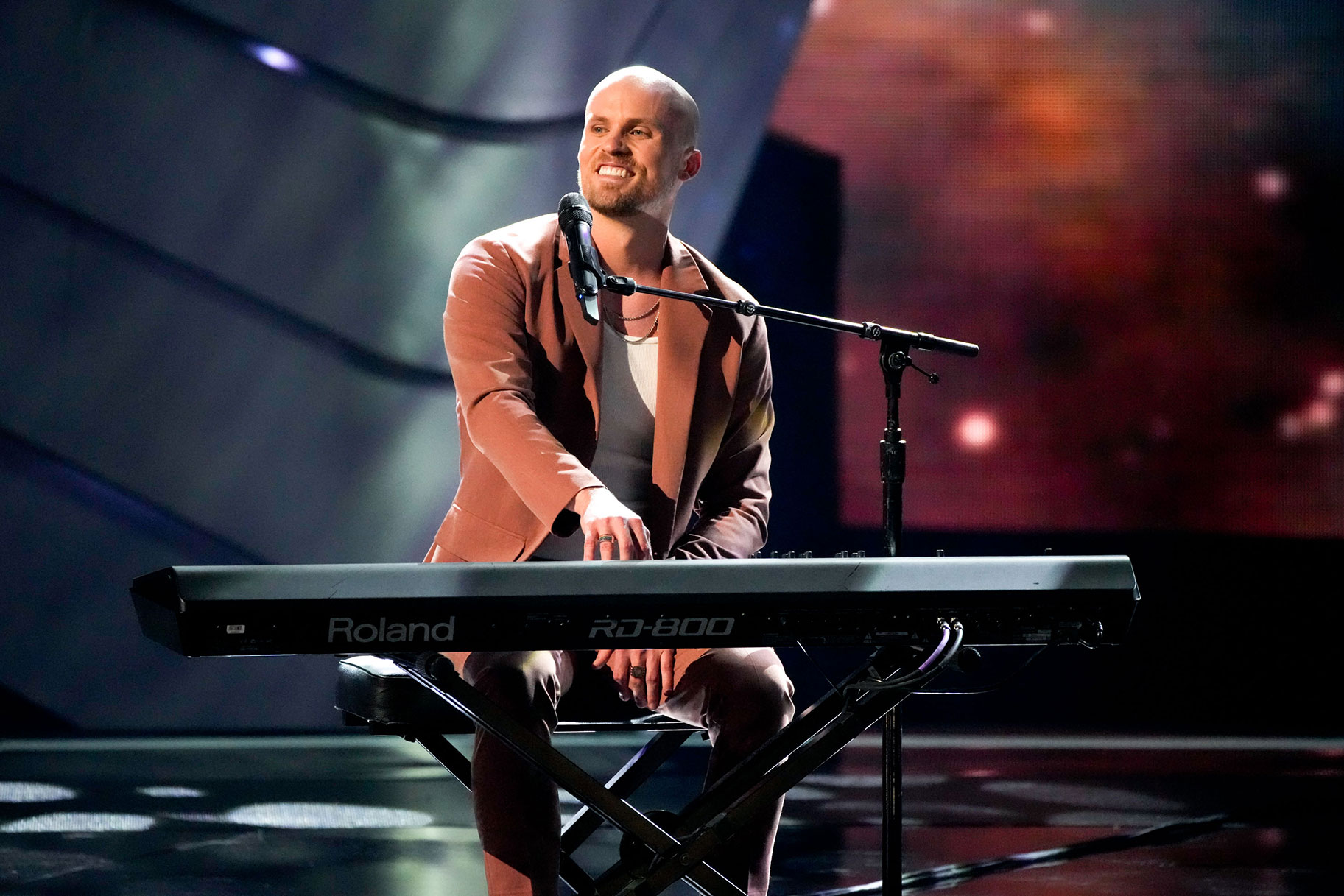 The first night of the Battles on The Voice started off on a thrilling note, as singers from Coach Blake Shelton's team squared off and sang their faces off.
Shelton chose "The Tracks of My Tears" for EJ Michels and Tasha Jessen. During the performance, their voices blended in sweet harmony and split off in their own exciting individual directions. 
Shelton and fellow Coaches Kelly Clarkson, Chance the Rapper, and Niall Horan all knew they had seen and heard something special from both singers — which is why this thrilling showdown led to two steals.
Before hitting the stage both singers said the song made famous by Smokey Robinson & the Miracles spoke to them on an intimate level. 
"I went through some of my darkest times in my life when my husband and I were separated because of immigration issues," said Jessen, 20, who's from Pakistan and now lives in Colorado. "We didn't know when we were gonna see each other again. I listened to the song during our time of separation."
For Michels, 31, who's from Utah, the song reverberates in terms of acceptance.
"The family I grew up in was really religious," he said, adding that expectations about how he should live his life crushed his self-esteem. "I eventually came out to more and more people. It's actually been a really healing experience for me being on the show."
The personal connections shone through in both of their performances.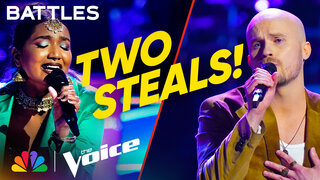 "I do feel like it was evenly matched," said Clarkson, as Chance added, "It was an award-show level performance." Horan's take: "That was absolutely insane." 
RELATED: Why Chance the Rapper Turned at the Literal Last Second for "Unforgettable" Ray Uriel
Who would advance in the race? Shelton worked out his decision as he addressed both singers.
"There truly is something special about you and it starts with the sound of your voice," he told Jessen. But recalling Michels' Blind Audition, Shelton said he asked himself "Where the hell did this guy come from?"
Shelton reflected on his 23 seasons with the NBC reality competition — and how picking who stays and who goes is always a challenge.
"You'd think after all this time it would be easier, but it's just not. The winner in this battle is Tasha," he declared.
"This is amazing," Jessen said through happy tears. 
But Carson Daly reminded the Coaches that "EJ is available to steal." Chance and Horan went in for the steal.
Chance, who reminded Michels that he turned for him during his Blind Audition, told him, "With the right song choices, you could win this whole thing."
But Michels went with Horan, who was stoked. He said he chose to use his steal "simply because EJ could sing anything. It was like watching a ready-made star."
In addition to the double steal, Battle Round oomph was heightened by the introduction of the game-changing Artist advancement tool called the Playoff Pass.
"I was truly considering using my Playoff Pass," said Shelton.
Learn who advances and watch The Voice on NBC Mondays at 8/7c and Tuesdays at 9/8c and next day on Peacock.