NBC Insider Exclusive
Create a free profile to get unlimited access to exclusive show news, updates, and more!
Sign Up For Free to View
Watch For These Easter Eggs With The Super Mario Bros. Movie Streaming on Peacock
Now that the movie is streaming on Peacock, you actually have a chance to see all of the Easter eggs.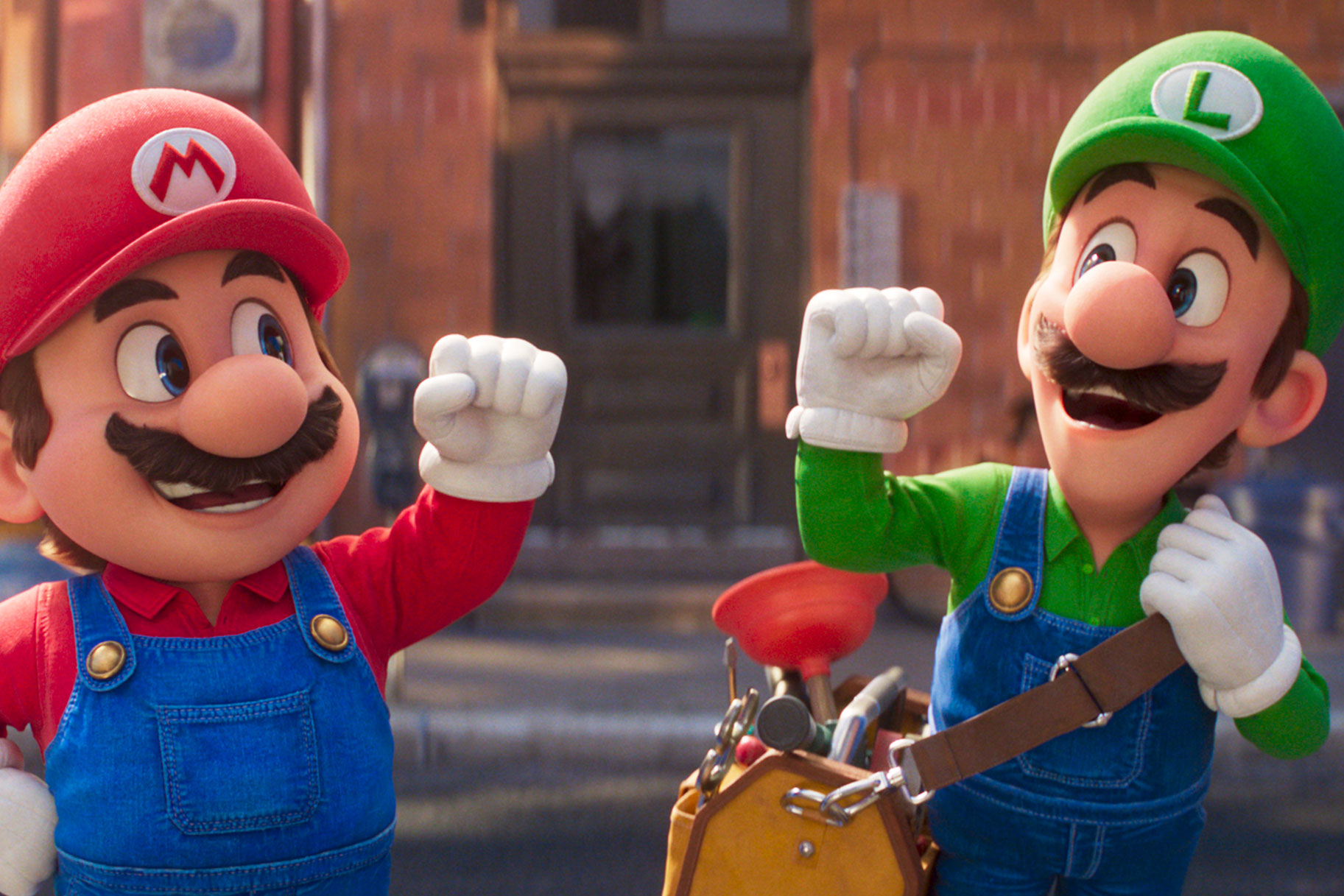 Now that The Super Mario Bros. Movie is streaming on Peacock, fans of the film — and of Nintendo video games — can rewatch it and pause it whenever they want so that they catch every single Easter egg. And, well, it's going to take a lot of pausing, because there are an astounding number of Easter eggs and little references to iconic games scattered throughout the whole movie. 
Universal Pictures released two short videos featuring the creators and stars of the movie, which premiered in theaters in April of this year. All of the talent, including directors Aaron Horvath and Michael Jelenic, Jack Black (Bowser), Keegan-Michael Key (Toad), and Mario's creator Shigeru Miyamoto, can't emphasize enough how many Easter eggs are in the film. 
The videos spotlight a couple of the hardest-to-find Easter eggs in the movie. In the first act of the film, for example, there's a scene where Mario (Chris Pratt) and Luigi (Charlie Day) bust through a brick wall. The hole they create in the bricks is the same shape as Mario's head from the original 8-bit Super Mario Bros. game. 
"Nobody notices it," Jelenic says in the video. "And that to me is a great easter egg, doesn't take away from the storytelling but as soon as you notice it will warm your heart and tell you that you're in good hands."
RELATED: Our favorite 'Super Mario Bros. Movie' Easter eggs: Game references, cameos & more
There are also references to Pikmin, Punch-Out, Star Fox, Duck Hunt, and more. (Jelenic and Horvath actually both wanted to claim credit for the Duck Hunt Easter egg, which appears as a French restaurant in New York named Chasse au Canard.)
Check out both videos above, and watch The Super Mario Bros. Movie on Peacock to see how many more Easter eggs you can find.