NBC Insider Exclusive
Create a free profile to get unlimited access to exclusive show news, updates, and more!
Sign Up For Free to View
Where and How to Watch Praise This Starring Chloe Bailey
Praise This is a new original movie coming to streaming. Find out how you can watch it after its release.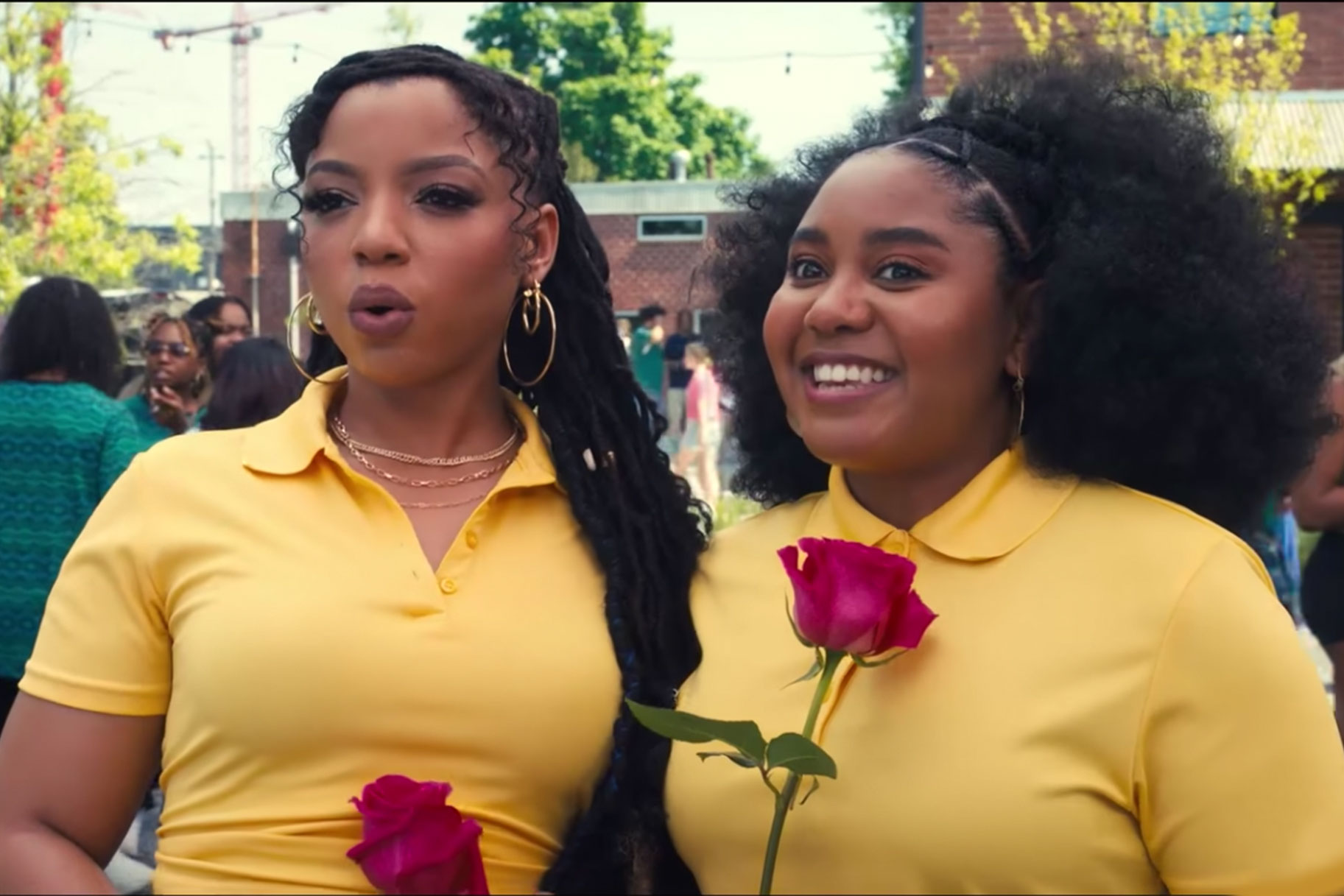 A new original movie is coming straight to Peacock promising great music, dancing, spectacle and a heaping helping of praise. 
Praise This, starring Chloe Bailey, is poised to hit the streaming service on April 7 for all subscribers to watch. The movie features the actress and musician as an up-and-coming and highly ambitious musical superstar who finds herself staying with family in Atlanta and getting sucked into the city's highly competitive and talented youth gospel choir circuit. She joins her cousin's praise team, which specializes in real gospel music and attempts to blend the old school with the modern. 
The movie co-stars Anjelika Washington, Tristan Mack Wilds, Quavo, Birgundi Baker, Crystal Renee Hayslett, Loren Lott, Jekalyn Carr, Koryn Hawthorne, and Drew "Druski" Desbordes.
As Bailey's character gets to know both the gospel scene as well as her new friends and family within it, her cousin's struggling underdog praise team finds itself a contender in the leadup to a national competition that could give them all the recognition they've been hoping for. If that sounds like your cup of tea, you may be wondering how you can watch Praise This on April 7. 
The answer to that is simple. Praise This is a Peacock original movie, which means it's streaming exclusively on the streaming platform and will live there after its release for people to watch and re-watch at their leisure. 
Peacock offers premium plans starting at $4.99 that will grant users access to not only new movies like Praise This but a myriad of other live events, always-on channels, and a massive library of content from NBC, Bravo, and more. So, if you want to watch movies like Praise This on your favorite streaming device, all you have to do is get yourself a Peacock subscription and you can tune in as early as April 7 when it is finally released for the world to see, sing-along with and dance to. 
Check out Praise This and other originals on Peacock now.