NBC Insider Exclusive
Create a free profile to get unlimited access to exclusive show news, updates, and more!
Sign Up For Free to View
Watch Dan Fielding Back in Action in This New Preview of NBC's Night Court
Judge Abby Stone and Dan Fielding reconnect in this hilarious interaction.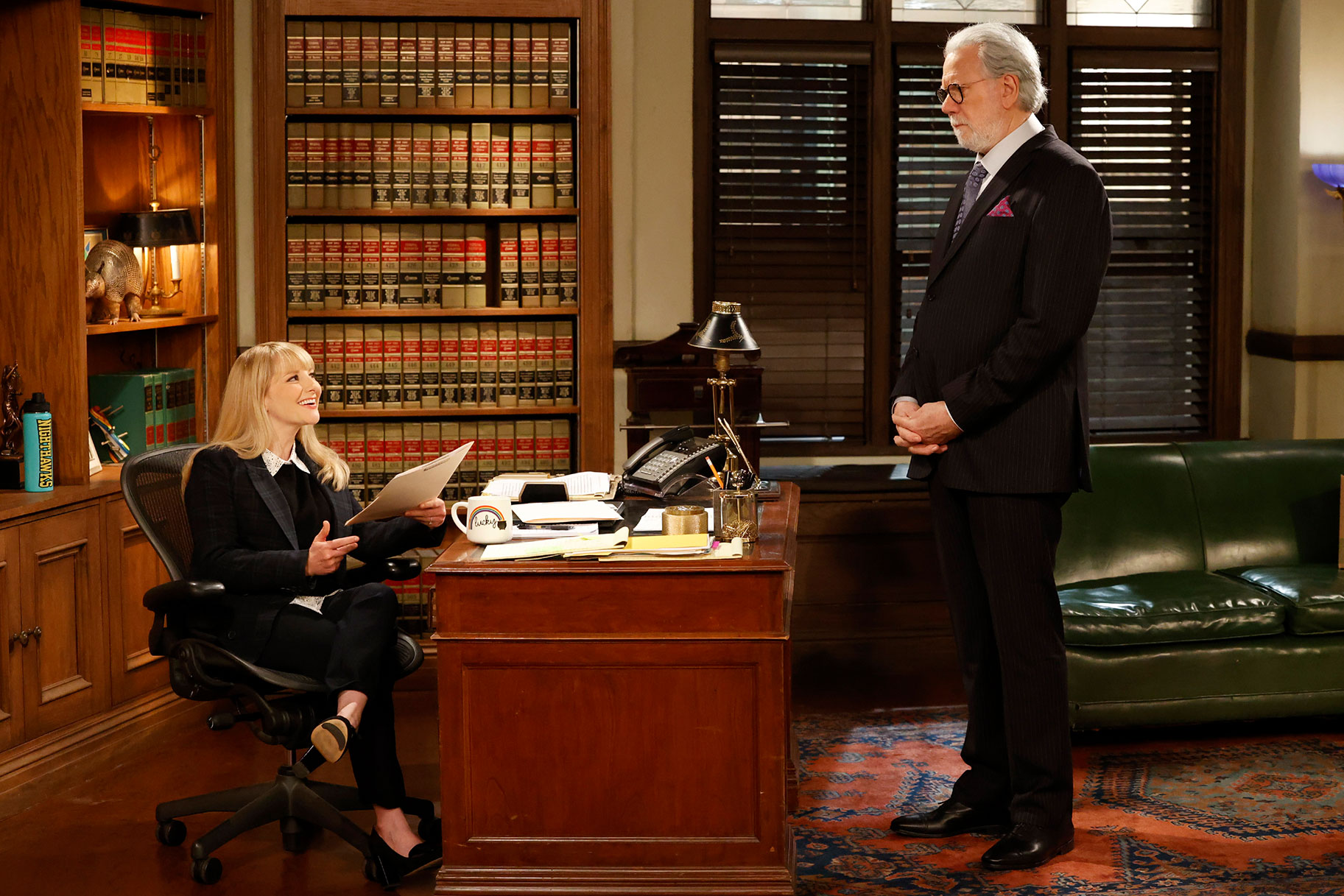 The new Night Court is airing on NBC January 17, and you won't want to miss the brand new whimsical characters and whacky legal cases in store. 
A recent trailer gave us some insightful commentary from the main cast about what to expect from the show. And on January 6, a new preview dropped that shows us a hilarious yet heartwarming interaction between two of the main characters: Judge Abby Stone (Melissa Rauch) and Dan Fielding (John Larroquette). Check it out, below.
In the clip, Abby Stone pays an unexpected visit to Dan Fielding, a former colleague of her late father, Harry. When he learns of her identity, he lets her in his apartment, and the two exchange some comically awkward small talk. Not knowing what to do, he offers her some duck sauce, and she compliments his beard while feeling embarrassed.
"I was sorry to hear about your father. We lost touch over the years, but he was a great guy," said Dan. 
"I know. He felt the same way about you," said Abby. "I almost didn't recognize you with the beard. In pictures you always looked so put together….not that the beard isn't a good look! It's a great way to cover up a weird neck. Not that your neck is weird! It's...wow, look at that view!" 
Then, in one hilarious twist, Abby reveals some shocking information to Dan.
"So, what brings you to town?" Dan asks. 
"I moved here for a job. I am the new Night Court Judge," Abby responds enthusiastically, prompting Dan to let out a high-pitched gasp and put his hand over his face.
But how, exactly, will the new job and connection work out for the good-natured Judge Abby? Watch the premiere of Night Court on NBC to find out.
How do I watch the new Night Court on NBC?
Night Court airs Tuesday at 8/7c on NBC and be available for streaming the next day on Peacock.