NBC Insider Exclusive
Create a free profile to get unlimited access to exclusive show news, updates, and more!
Sign Up For Free to View
Meet the Cast of Migration's Mallard Family
Migration stars a lot of big names who make up the Mallard family. Here's what you need to know ahead of their big adventure.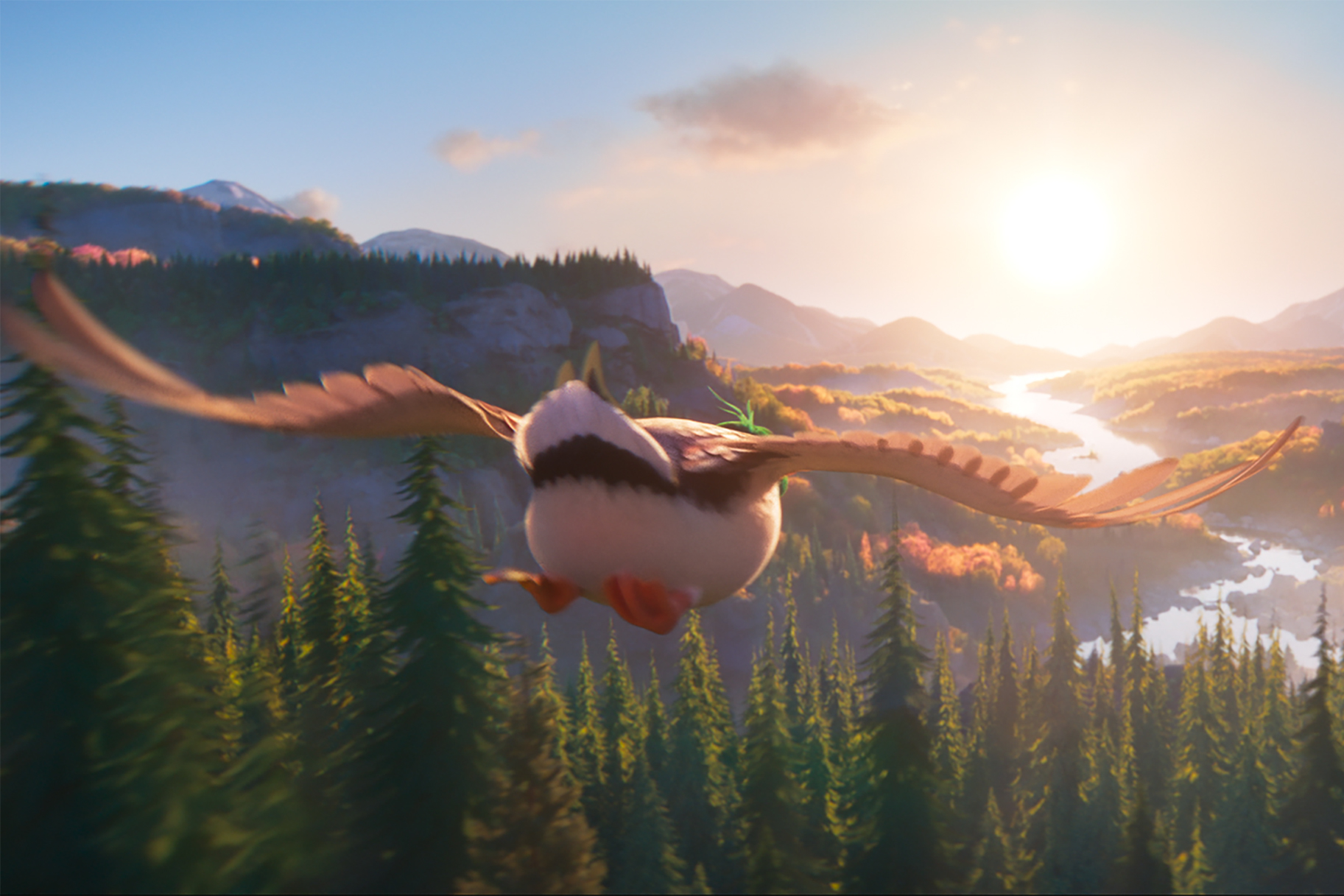 The newest animated film from Illumination is flying into theaters right before Christmas. Migration, the story of a family of ducks traveling from their home in a New England pond South for the winter (and all of the shenanigans they get into on the way) is almost sure to be as big a hit as many of the other Illumination animated movies like Despicable Me, The Secret Life of Pets, Sing and The Lorax.
Like many of the other Illumination productions, the Migration cast list will be full of famous names lending their voices to the characters. Before heading to theaters with family and friends to see the movie yourself this holiday season, we thought it'd be a good idea to get to know some of the stars of Migration and the characters they'll play in the movie.
Elizabeth Banks as Pam
Really, this whole story is all because of Pam (isn't that always the way, moms?). Pam Mallard spends time in her New England pond dreaming of the wider world outside, particularly once she meets another family who shares their stories about traveling the world. Pam is up against a big obstacle but eventually convinces the family that it's time to explore. Luckily for us, Pam gets the adventure for which she was searching—and maybe even more than she bargained for.
Banks previously starred in the Pitch Perfect and Hunger Games franchises, Wet, Hot, American Summer and more. She also guest-starred on TV shows like Modern Family and 30 Rock.
Kumail Nanjiani as Mack
Kumail Nanjiani's character, Mack, has no big dreams of seeing the world like his wife, Pam. He'd much rather keep the family safe and sound in their New England pond home (or, at least, nearby). Eventually, however, he gives into Pam's needling about the family needing a bit of adventure and agrees to set off South for the winter.
Nanjiani previously starred in The Big Sick and on Silicon Valley after years as a successful standup comedian.
Awkwafina as Chump
The Mallard family meets a number of potential friends or foes on its great adventure South. One is Chump, the undisputed leader of a group of NYC pigeons. Voiced by Awkwafina, Chump and her group of pigeons befriend the Mallard family in New York, as they're making their way from New England to warmer weather for the winter.
Comedian Awkwafina is known for her roles in Crazy Rich Asians, Ocean's Eight and The Little Mermaid, but she also has done quite a bit of animated films, as well as comedy specials.
Keegan-Michael Key as Delroy
Delroy just wants to go home. He's trapped in New York City, held captive by a hot-blooded chef. The Mallards meet him while traveling through NYC (and to Jamaica) as well. Will they all reconnect in the warmth of Jamaica?
Key is known for Key and Peele, Friends from College, Playing House and more. He also works as a writer and producer on various projects.
Caspar Jennings as Dax
Dax Mallard is a bit of a typical teenager. But once the family's adventures really get underway, you can tell how much he loves all of them (not to mention that little sister Gwen really wears him down).
Jennings hasn't done a ton of acting work (yet!), but this isn't his first Illumination film. Jennings also lent his voice to Sing and Sing 2, as well as short video Gunter Babysits.
Tresi Gazal as Gwen
Spunky, loveable Gwen is still a little kid. She's up for the adventure and ready to explore.
Migration is Gazal's first film, but she's also credited on an upcoming 2024 movie, Billy Knight, starring Patrick Schwarzenegger and Al Pacino.
Danny DeVito as Uncle Dan
Every family needs a grumpy uncle and Danny DeVito plays the part well.
DeVito is, of course, a big name, having starred in It's Always Sunny in Philadelphia, Matilda, Big Fish, Deck the Halls, and so much more. Like Jennings, DeVito has also appeared in a previous Illumination film — he voiced The Lorax in the popular 2012 animated movie.
Catch Migration in theaters, beginning Dec. 22.