NBC Insider Exclusive
Create a free profile to get unlimited access to exclusive show news, updates, and more!
Sign Up For Free to View
Everything To Know About Migration Before it Hits Theaters
The Mallard family is on the move. Here's what you need to know about Illumination's Migration before it hits theaters.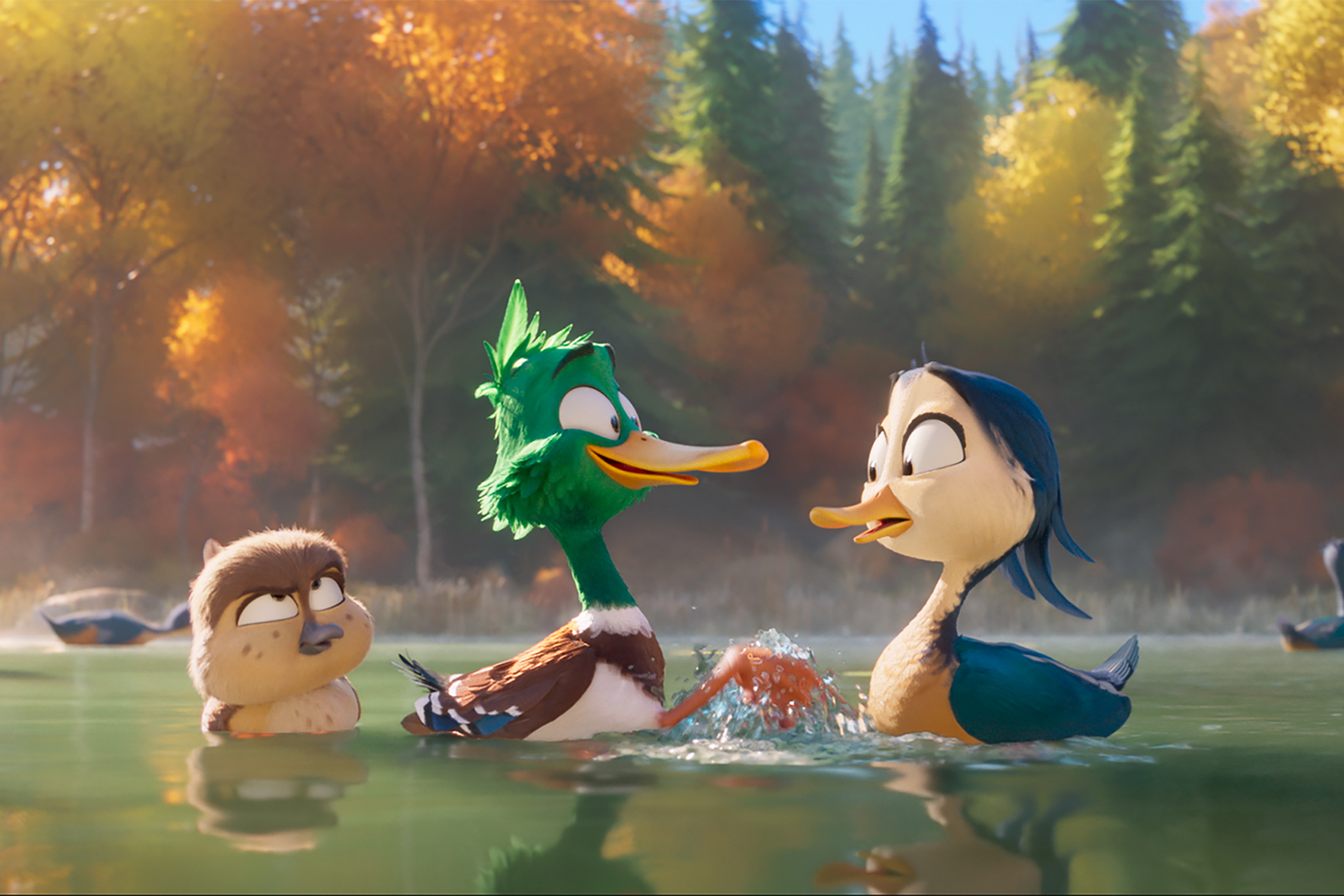 Illumination's next animated film, Migration, about a family of mallard ducks heading out on a family road trip south for the winter, is due to hit theaters in December. Over the last decade or so, Illumination has made a name for itself with its cute characters and heart-warming stories, with tons of movies that have ingrained themselves in families' hearts (and heads since kids love to repeat phrases from their favorite movies!). From Despicable Me and Minions to The Secret Life of Pets, Sing, and beyond, Migration looks to join the family-favorite movie library.
The latest installation in the Illumination family, is almost sure to be a hit with audiences young and old alike. Before Migration opens in theaters, there's a lot to know about it, like who is going to voice the characters, where you can see a trailer, what the story is about, and more. For a full breakdown of everything you need to know about Migration, read on.
Migration Release Date
Migration hits theaters nationwide on Dec. 22, 2023, just in time for a big family trip to the movies over the winter break from school. And who knows? It may even inspire your own road trip south for the rest of the winter. In the meantime, you'll have to settle for watching the trailers.
Migration Plot Details
Migration, the newest Illumination animated film, is all about the southern migration of a mallard family for the winter. After hearing from another family at the duck pond about their trips to all kinds of destinations, the Mallard family is split on what to do. Mack Mallard, the dad, wants the family to stick close to home, while Pam Mallard, the mom, wants to take their kiddos on a big trip to see the world. The kids, Dax and Gwen, end up along for the ride after Pam convinces Mack that the family needs to explore the world away from their New England pond.
From their home base to New York City and on the way to Jamaica, the family's trip turns into a big adventure (when doesn't something go wrong on a big family trip?). Will they make it to their destination, or will all of their carefully laid plans fall spectacularly apart?
Migration Trailer
In preparation for Migration arriving in theaters on December 22, Illumination released two separate trailers to introduce the family to audiences. The more recent trailer features Taylor Swift's "Out of the Woods (Taylor's Version)," and shows some of the obstacles the family faces on the way to their winter home like other migratory birds, rainstorms, and more.
Watch both trailers on Migration's official website or on YouTube.
Migration Cast
Migration was written by The White Lotus creator Mike White (who also penned The Emoji Movie and School of Rock). The star-studded cast includes Kumail Nanjiani (The Big Sick) as Mack, Elizabeth Banks (Hunger Games, Pitch Perfect) as Pam, Caspar Jennings (Sing) as Dax and Tresi Gazal as Gwen. 
It's not just the immediate members of the Mallard family who's played by stars, however. Danny DeVito, Awkwafina, Keegan-Michael Key, David Mitchell and Carol Kane lend their very recognizable voices to Migration to round out the rest of the cast.
DeVito co-stars as cranky Uncle Dan, while Awkwafina's character runs into the family in New York City, where she's the head of flock of pigeons. Key plays a Jamaican parrot pining for home while trapped in a restaurant while Mitchell is the leader of a duck farm.
Catch Migration in theaters on December 22, 2023.