NBC Insider Exclusive
Create a free profile to get unlimited access to exclusive show news, updates, and more!
Sign Up For Free to View
Illumination's Cutest Characters, from Agnes to Grammy Norma
Gwen from Migration is the latest adorable Illumination character joining a long list of cute animated animals.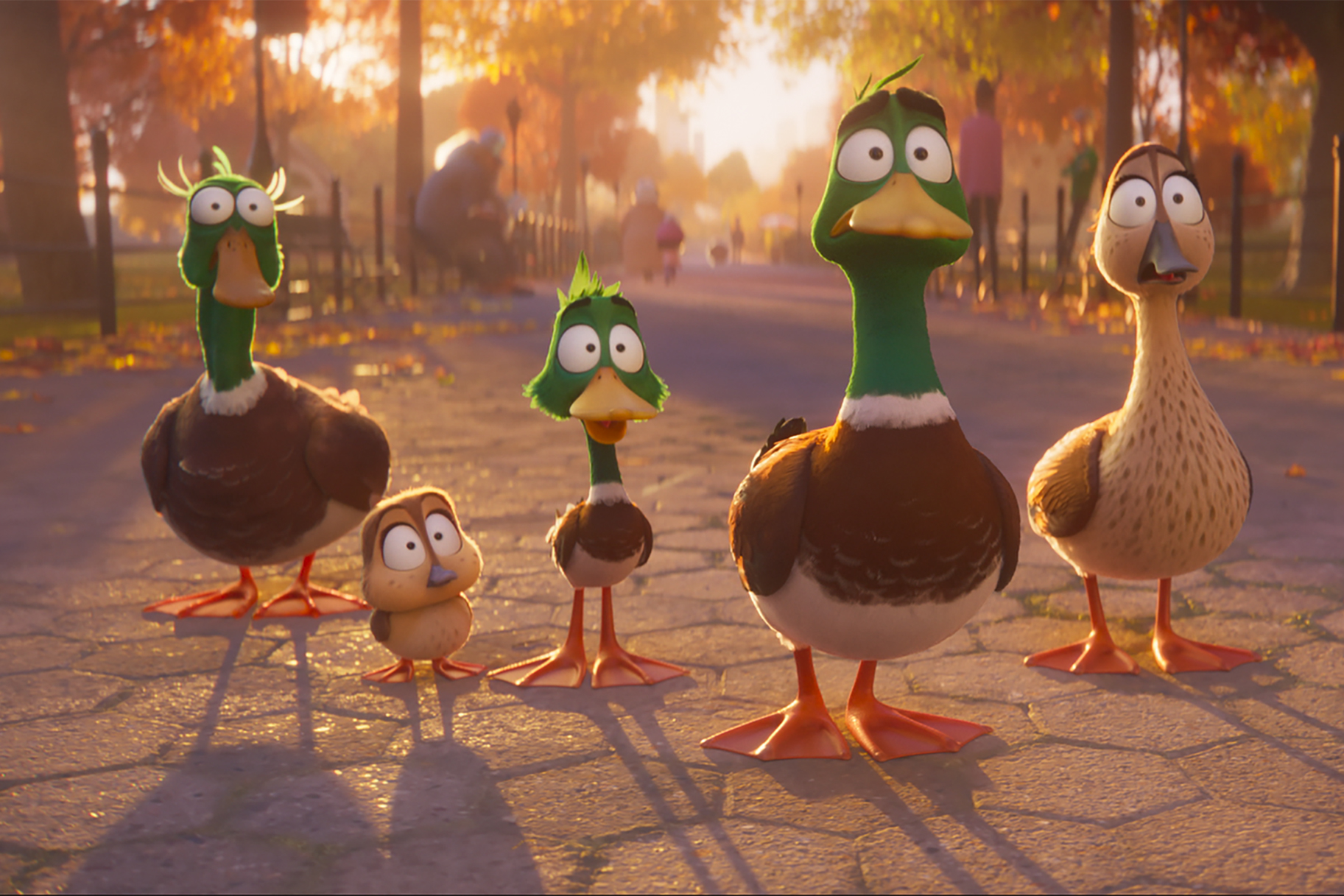 Illumination is behind some of the biggest hits in animated kids' movies over the last decade or so. Despicable Me, Minions, The Secret Life of Pets, Sing? All from Illumination. Not to mention The Lorax and The Grinch. Now, the production company has a new release hitting theaters with Migration.
Migration, about a family of mallard ducks off on an adventure as they fly South for the winter, is due to hit theaters on Dec. 22. The star-studded cast features Kumail Nanjiani, Elizabeth Banks, Danny DeVito, Awkwafina, Keegan-Michael Key and more. The movie was written by Mike White, who also wrote The Emoji Movie and School of Rock and is the mastermind behind Emmy award-winning HBO show, The White Lotus.
The youngest Mallard family member, Gwen (Tresi Gazal), couldn't be cuter, but she's not the only adorable character featured in Illumination movies. Here, a who's who of the cutest characters to grace the Illumination universe.
Gwen from 'Migration'
As mentioned, Gwen is the youngest member of the Mallard family and is just a little duckling when the family begins its journey South. The tiniest, most lovable family member is enthusiastic about their trip, naturally curious, spunky and always there to give her older brother a hug. Meet Gwen when she and her family go to theaters on Dec. 22.
Agnes from Despicable Me
If you've seen any of the Despicable Me movies (or even if you've just seen a trailer for one), you'll recognize unicorn-loving Agnes, the youngest of the three sisters Gru adopts. With her great big eyes and the ponytail that sticks straight up out of her head, she shows, time and again, how and why she seemingly has Gru wrapped around her little finger. Plus, she has what might be the most memorable line from the Despicable Me franchise: "It's so fluffy, I'm gonna die!"
Daisy from The Secret Life of Pets 2
Sweet little Daisy, voiced by Tiffany Haddish, first graced screens in the second installation of The Secret Life of Pets franchise. A Shih Tzu with her hair pulled back out of her face and secured with a daisy, the pup has big eyes, a flair for drama and a zest for adventure, not to mention a confidence we can all admire.
Judith from Sing
Judith the llama works at the bank (naturally) and with her stylish red glasses and trademark pessimism, she's definitely more than a little loveable. Voiced by Rhea Perlman, Judith unfortunately did not return for Sing 2, but we can't help but remember her fondly.
Groopert from The Grinch
Though Cindy Lou Who gets all the fame and attention, we can't overlook Groopert. Groopert is Cindy Lou Who's best friend. He's always there for her when she needs him, and frequently finds himself getting roped into her wild schemes (like when she worked out a plan for him to pretend to be Santa. Come on, Cindy Lou Who.). Simply put, we could all use a friend like Groopert. He's voiced by Tristan O'Hara.
Grammy Norma from The Lorax
Grammy Norma is the coolest granny around. Grammy Norma is pretty energetic, despite her advanced age, and can't help but act a little silly or over-the-top while she's getting in on the fun. Voiced by the iconic Betty White (who's joined by Jenny Slate and Zac Efron who voice her daughter and grandson), Grammy Norma unsurprisingly has a bit of a cult following among The Lorax fans.
Illumination's cutest (and memorable) characters bring us back to these movies again and again. We can't wait to get a closer look at Gwen when Migration finally opens in theaters on Dec. 22.