NBC Insider Exclusive
Create a free profile to get unlimited access to exclusive show news, updates, and more!
Sign Up For Free to View
The Funniest Characters from Illumination Movies Before The Premiere of Migration
From Grammy Norma to Gidget, these characters will keep you laughing long after the movie ends just in time for Migration.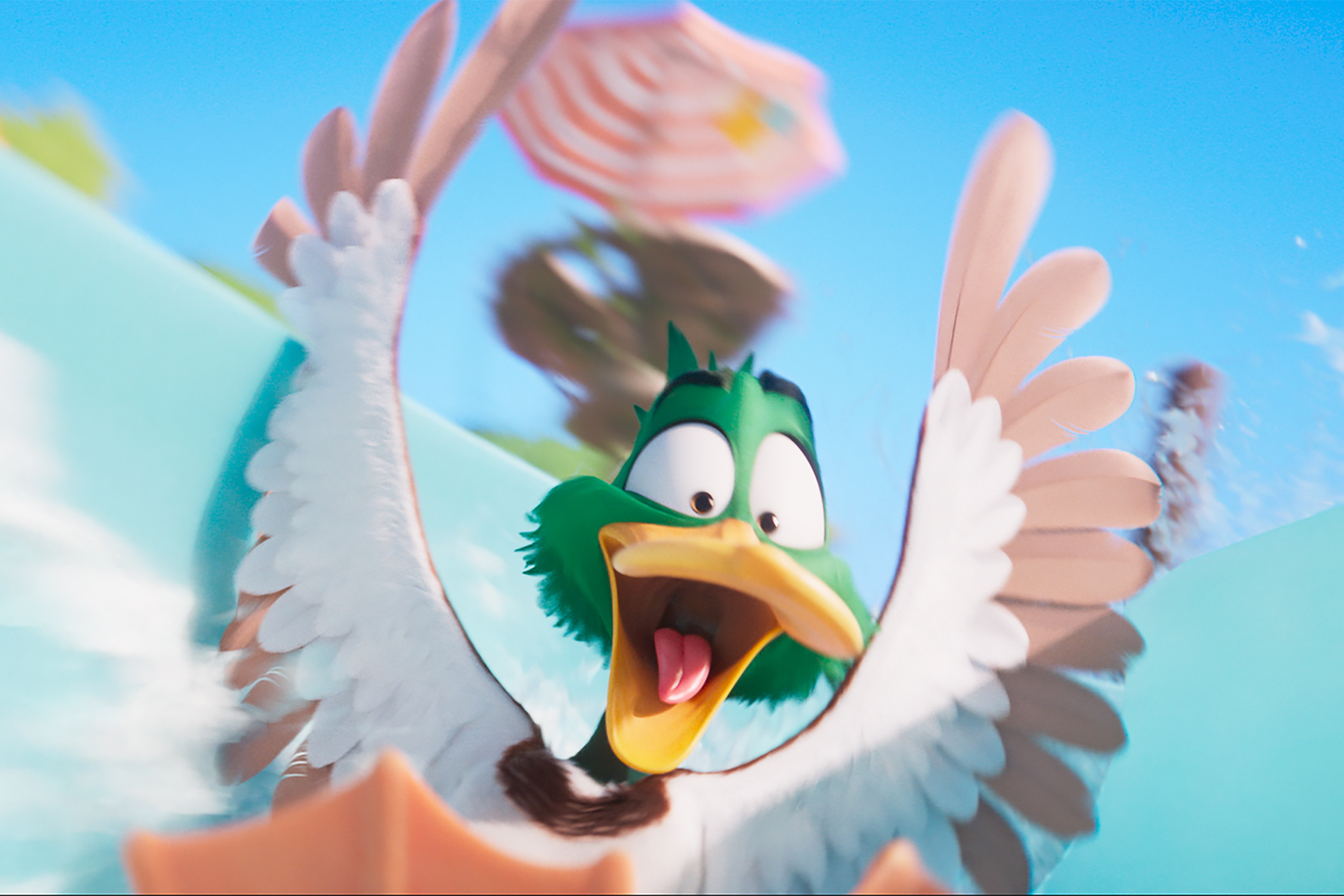 Illumination has had hit animated film after hit animated film for the last decade or so. And in that time, it's introduced audiences to a slew of now-beloved characters like Agnes, Grammy Norma, the Minions, and more (especially since your kids are making you watch those movies over and over again).
Luckily, Illumination has a new sweet feature coming out soon. Migration, about the Mallard family's trip South for the winter, hits theaters on Dec. 22. While you're sure to fall in love with those characters too, there's still a long way to wait before you meet them.
RELATED: Everything to Know About Trolls Band Together Star Anna Kendrick's Career
Illumination seemingly specializes in loveable characters and wholesome, heartwarming storylines, but its movies have a reputation for bringing plenty of laughs as well. To tide you over until December, we rounded up some of the funniest characters from a variety of Illumination movies, from Sing to The Secret Life of Pets and beyond.
Grammy Norma from The Lorax
There are always plenty of giggles when Grammy Norma is around. A main fixture in The Lorax, the character (voiced by late icon Betty White) guides her grandson Ted while he's on his mission to find a tree (now extinct) and discovers the grumpy tree spokesman, The Lorax. Since Grammy Norma remembers Truffula trees from before they went extinct, she has plenty to share with Ted.
Bob from Despicable Me and Minions
The minions are well-known characters in the Despicable Me franchise. As Gru's, well, minions, they're in charge of getting things done and coming to his rescue when the situation warrants. The minions are always good for a laugh or two, whether they're bopping around Gru's lair or getting stretched and prodded in Minions: The Rise of Gru.
Gunter in Sing and Sing 2
Gunter the pig (voiced by Nick Kroll) from Sing just wants to be a star. A competitor in the movie's singing contest, Gunter is a performer at heart in his eye-catching sequined outfits (in red, gold and more). Audiences who love Gunter in Sing are in for a treat: our favorite loveable future popstar is also in Sing 2.
Gidget from The Secret Life of Pets and The Secret Life of Pets 2
Gidget is a dog, but in The Secret Life of Pets 2, Chloe tries to teach her how to be a cat. While Gidget is a super-sweet character in both movies, this scene in the sequel is basically everything you need to know about how and why she's one of Illumination's funniest characters ever.
Ozzy from Dr. Seuss The Grinch
Cindy Lou Who has a whole cast of friends to help her pull off her various shenanigans in Whoville. There's her best friend, Groopert, of course, but there are also a few other young pals who round out the group. The ragtag bunch is ready to help Cindy Lou do what needs to be done to meet Santa. Ozzy, Axl, Izzy and Groopert's comedic quips make them some of the movie's most loved characters.
Duke from The Secret Life of Pets and The Secret Life of Pets 2
Duke is an energetic, loveable dog voiced by Eric Stonestreet. He and Max are brothers and eventually become good friends. While their antics are more than you'd want for your own sweet pets (A run-in with a snake! An alley full of wild cats! A ferry ride in the seemingly wrong direction!), Duke keeps you laughing throughout.
Watch all of these funny, loveable characters (and many more!) in your favorite Illumination movies and don't forget to catch Migration in theaters beginning Dec. 22.