NBC Insider Exclusive
Create a free profile to get unlimited access to exclusive show news, updates, and more!
Sign Up For Free to View
Migration Opens Up An Avian World of Adventure in Latest Trailer
Migration soars into theaters everywhere on Friday, December 22. In the meantime, catch the latest trailer for the Illumination family movie.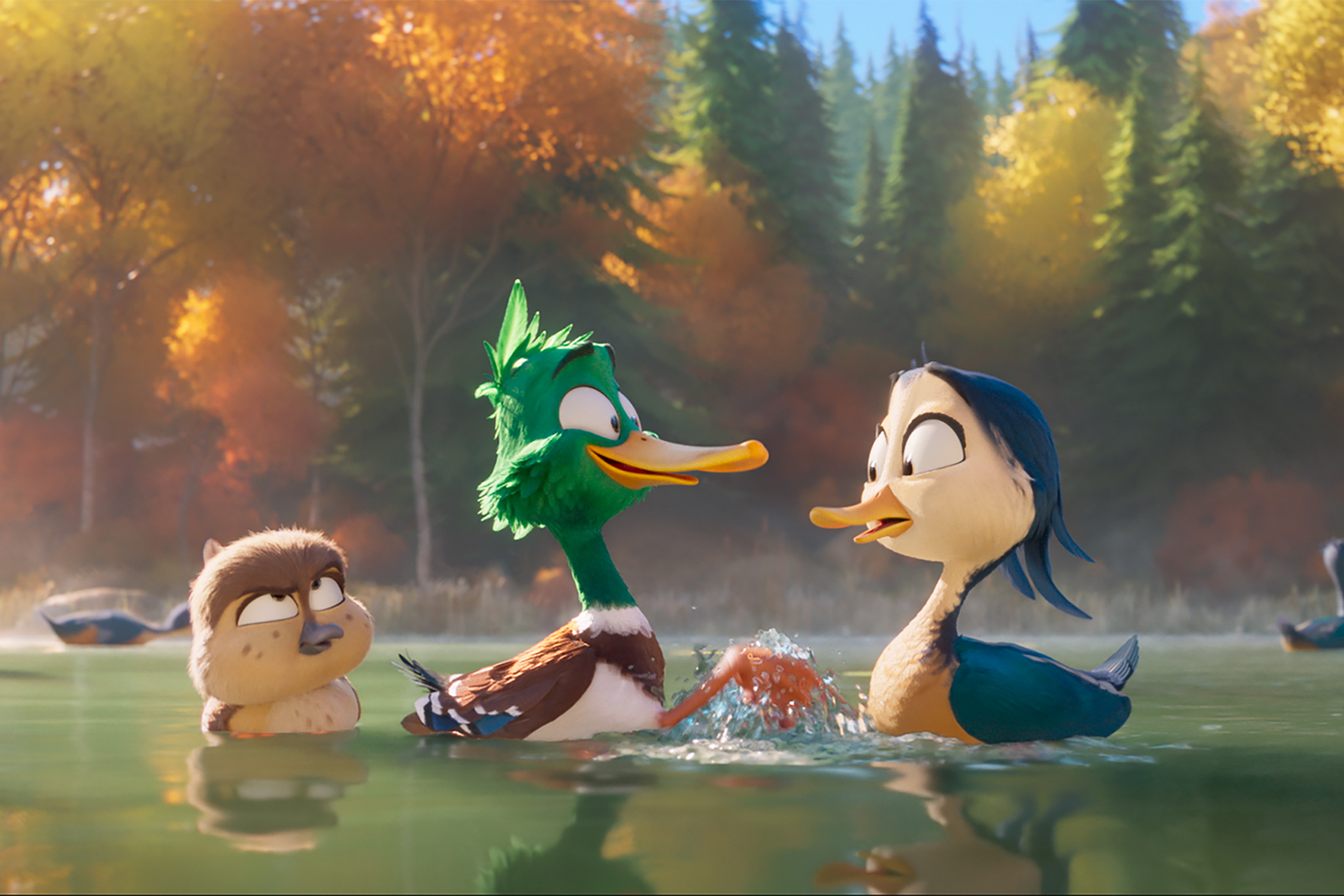 Adventure has never looked so aerodynamic (or feathery) in the latest, high-flying trailer for Illumination Entertainment's post-Super Mario Bros. Movie release — Migration (hitting the big screen late next month, just in time for Christmas).
Clocking in around two-and-a-half minutes, the latest batch of beaked footage teases an avian epiphany for the insular Mallard family, led by the anxious Mack (Kumail Nanjiani) and his fearless wife, Pam (Elizabeth Banks), who decide to leave the safety of their New England pond in search of warmer pastures in Jamaica. The journey is far from smooth as the web-footed clan gets hopelessly the urban sprawl of New York City, where they receive help from a street-smart pigeon named Chump (Awkwafina).
RELATED: The Funniest Characters from Illumination Movies Before The Premiere of Migration
"This movie is really relatable, about a family. I wanted to make sure that anyone watching it could feel like there's a connection," Academy Award-nominated director Benjamin Renner (Ernest & Celestine) said over the summer. "There's this idea of opening yourself to the world and discovering new places and getting out of your comfort zone. So you're being rewarded with wonderful moments, people that you meet, and things that are great for you."
That sentiment is made quackingly obvious in the new trailer, which introduces the Mallards to new species of winged creatures and the dreaded — at least from the perspective of a water-dwelling fowl — dish known as "duck à l'orange."
Watch the latest trailer for Illumination's Migration movie below
You can see the latest trailer for Miration, joining its first and second trailer, above. 
Who else stars in Migration?
The animated feature also...features the voice talents of Caspar Jennings (Mack and Pam's confident son, Dax); Tresi Gazal (Mack and Pam's lovable daughter, Gwen); Danny DeVito (irascible Uncle Dan); Carol Kane (Erin the heron); Keegan-Michael Key (a homesick Jamaican parrot trapped in a Manhattan eatery); and David Mitchell (the yoga-loving leader of a mysterious duck farm).
How to watch Migration movie?
Migration soars into theaters everywhere on Friday, December 22 by way of Universal Pictures.
Boasting a screenplay from Mike White (creator of the Emmy Award-winning White Lotus), Migration was produced by Illumination founder and CEO Chris Meledandri.
Looking for more theatrical action in the meantime? The Super Mario Bros. Movie, Asteroid City, Fast X, Ruby Gillman, Teenage Kraken, and Strays are also streaming.