NBC Insider Exclusive
Create a free profile to get unlimited access to exclusive show news, updates, and more!
Sign Up For Free to View
What Is the Special Meaning Behind Thomas Magnum's Ring on Magnum P.I.?
The signet ring worn by Thomas Magnum in both the original and reboot of Magnum P.I. connects the private investigator to his military past.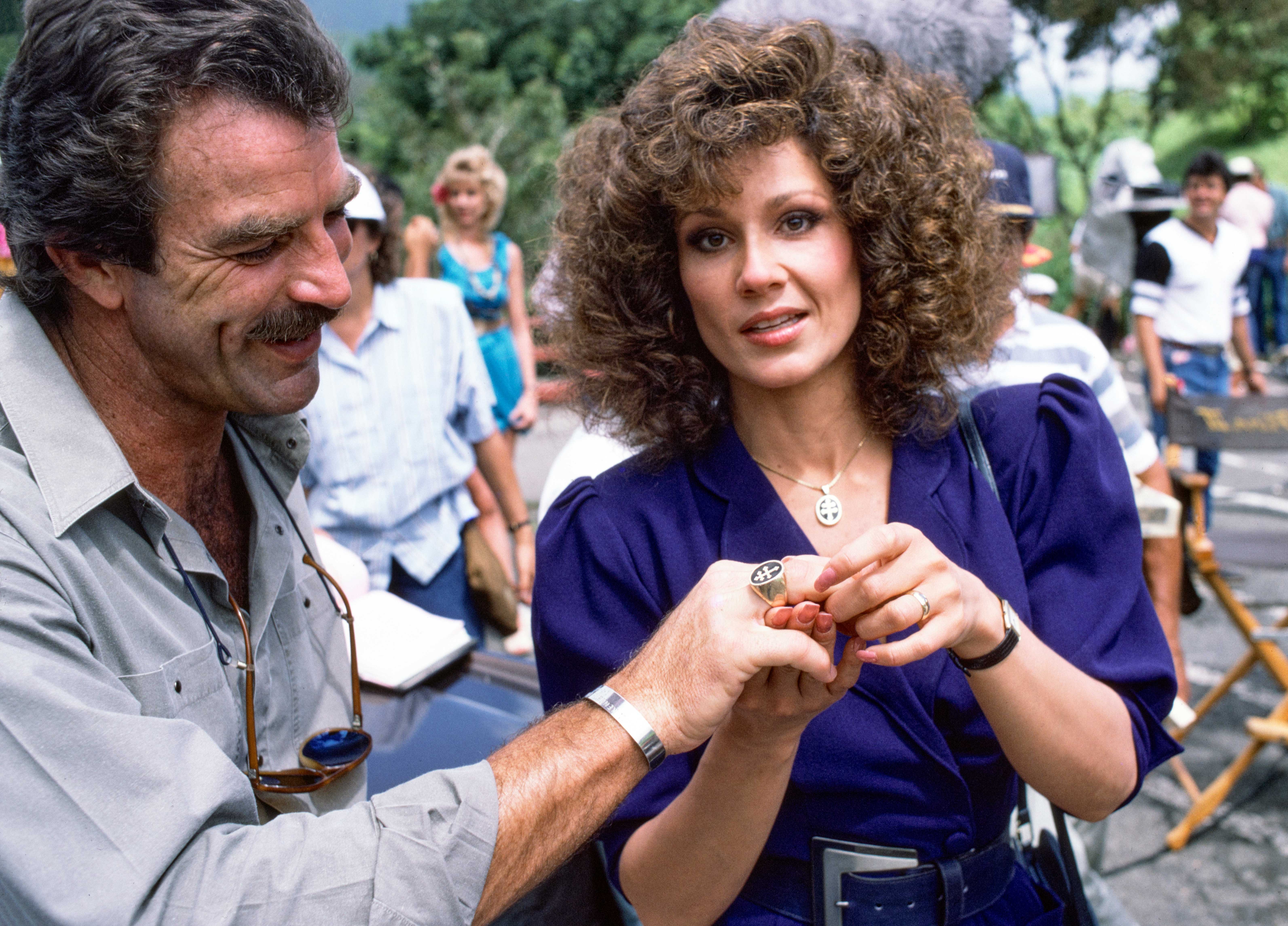 Magnum P.I.'s Thomas Magnum is unshakably loyal to his military band of brothers — and there's one very tangible way the crime-fighting private investigator honors that bond.
Why Thomas Magnum Wears a Ring
Magnum, portrayed in the NBC reboot by Jay Hernandez, often dons a signet ring that speaks to the intense bond he shares with the group of elite soldiers he fought alongside in the war in Afghanistan. 
Eagle-eyed fans may notice there's a shot of Magnum putting on the ring after stepping out of the shower in the very first episode (as long as you aren't too distracted by Hernadez's impressive six-pack). The ring has a Cross of Lorraine inlaid into a black oval and is just another subtle nod to the original television series from the 1980s. In that version, Tom Selleck's Magnum wears a very similar ring.
Where You Can See Magnum's Ring
Selleck's version has even made its way into the Smithsonian's National Museum of American History, although, according to the museum's website, it's not currently on display.
RELATED: From Tom Selleck to Robert Pine – Where the Original Cast of Magnum P.I. Is Today
"On the series, this ring was worn by members of Magnum's 'Vietnam Team,' a multi-service joint task force comprised of U.S. Navy SEALS and Marine Special Operations forces," the museum notes, alongside a photo of the gold and black ring. "The Cross of Lorraine was a symbol used by the French resistance during World War II, and is featured in many film and television depictions of the French resistance including the 1942 film Casablanca."
Selleck and Universal Pictures donated the iconic ring to the museum after the original series wrapped up in 1988. 
In both the original and the reboot, Magnum is a former Navy SEAL and remains deeply entrenched in his military roots. 
In the NBC reboot, Magnum was part of an elite fighting force made up of two Navy SEALS including himself and Sebastian Nuzo — who gets killed in the series premiere — and two Marines, Theodore "TC" Calvin and Orville "Rick" Wright. 
The team, which was created by Capt. Buck Greene, was tasked with carrying out dangerous covert missions on behalf of the U.S. government. 
When the men are captured by the Taliban, they spend more than 18 grueling months together in a prisoner of war camp.
"The truth is we should have died there and if we didn't have each other, believe me, we would have," Magnum said of the bond the men share.
After escaping, the four men decide to start a new life together and shed their painful past in Hawaiian paradise. 
But even with the fresh start, Magnum and his buddies remain staunchly committed to each other, showing time and time again that nothing can be stronger than the brotherhood they share.
To catch up with Magnum and his friends, tune in to Magnum P.I. streaming now on Peacock.