NBC Insider Exclusive
Create a free profile to get unlimited access to exclusive show news, updates, and more!
Sign Up For Free to View
Laverne Cox Is Returning to The Blacklist Season 10—And a Preview Clip Is Here
Dr. Laken Perillos will leave you on the edge of your seat! Watch The Blacklist on NBC.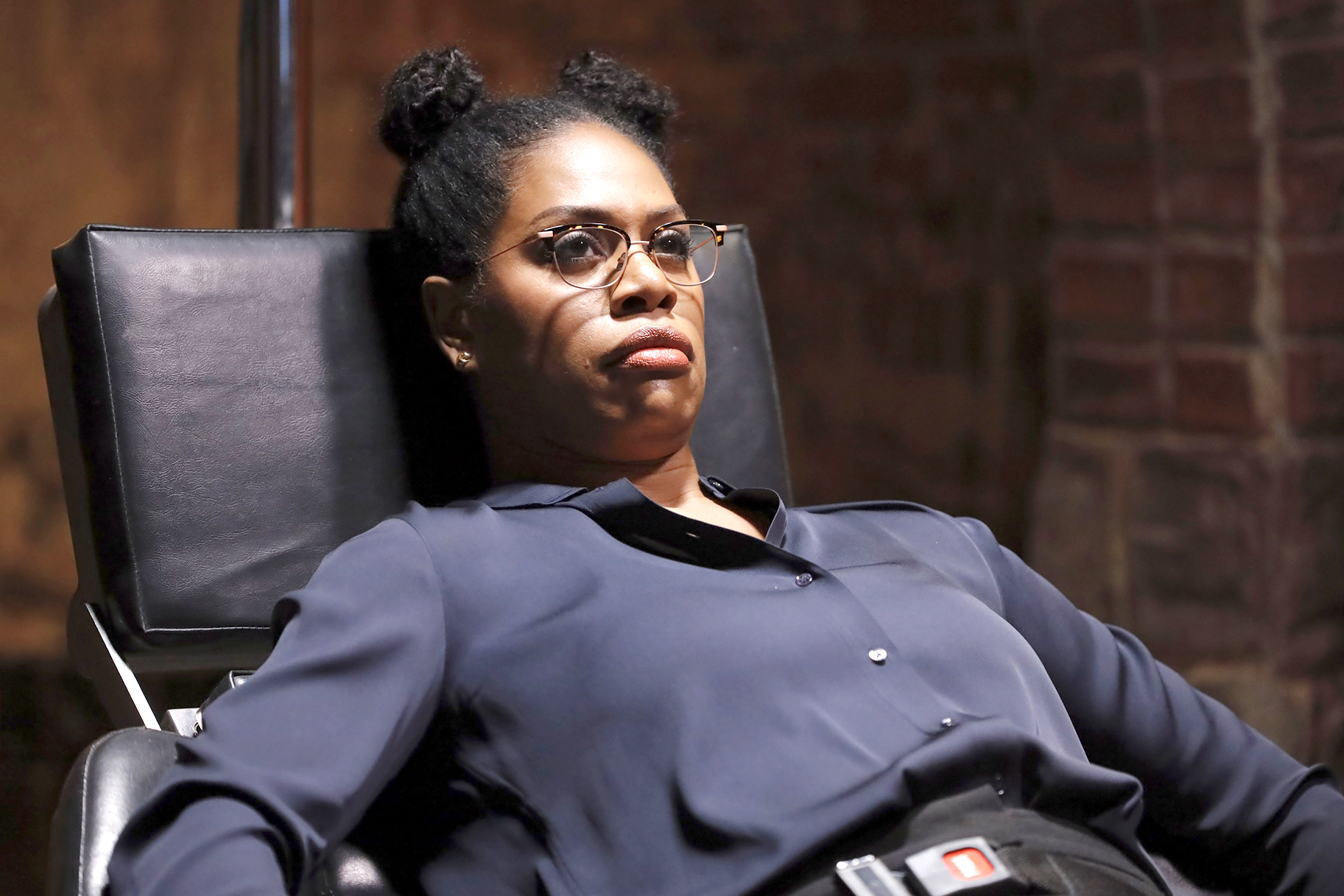 The Blacklist is bringing back a ruthless character for an upcoming episode who is played by an incredible guest star.
Dr. Laken Perillos, played by Laverne Cox, will be making a return in Season 10 on The Blacklist episode airing April 2 at 10/9c on NBC. Vicious and unforgiving, Perillos is known for using merciless methods to interrogate her victims.
In a recent intense clip (watch here) previewing the episode, we see Raymond Reddington's longtime nemesis, Wujing, having an eerie conversation with Perillos. "Before I was incarcerated, I studied you and your techniques. I was an admirer," Wujing said with a mysterious smirk on his face.
"Oh goody. A fan," Perillos responded with snark.  "Now are you going to tell me why you brought me here or not?"
"Before my escape from prison, I was briefly held with a man named Marvin Gerard. Raymond Reddington's lawyer," Wujing explained. "According to Gerard, Raymond Reddington has spent the past decade working in partnership with the FBI. Now before his death, Mr. Gerard provided me with a list of individuals imprisoned as a result of Reddington's unholy union with the bureau. I was the first. Would you like to know your number?"
With action-packed episodes brought to life with guest stars like Cox, The Blacklist is certainly going out in style, as it's ending after Season 10. But why wrap everything up now? James Spader (Raymond Reddington) weighed in during an interview with NBC.
"I think if the show went beyond this year, it would turn into a very different show," he explained. "And I think that the thing that has been nice about this show was that we've never really had a really clear paradigm for the show. Tonally the show shifts a lot from episode to episode, and I think that even the show has taken strange turns, and I suspect that the show, if it went much further, would just become something that would be less recognizable to me."
Showrunner and executive producer John Eisendrath also released an official statement about the upcoming series finale.
"After 10 years, hundreds of Blacklist cases and more than 200 episodes produced, we're honored to reach our conclusion," he said. "It's been incredibly fun to create the strange, devious, and delightful Blacklisters to challenge Raymond Reddington and our FBI Task Force each week. We would like to thank everyone at NBC and Sony, our extraordinary crew who make the impossible happen every day, our endlessly inventive writers and producers, and our remarkable cast who brought life to these characters. We appreciate our dedicated fanbase who came along for this wonderful ride and are excited to share this final season with them."
Watch The Blacklist's final season  Sundays at 10/9c on NBC. It will later stream on Peacock.