NBC Insider Exclusive
Create a free profile to get unlimited access to exclusive show news, updates, and more!
Sign Up For Free to View
LaRoyce Hawkins and Tracy Spriridakos Shared the Sweetest Hug on the Chicago P.D. Set
And the height difference was hard to miss!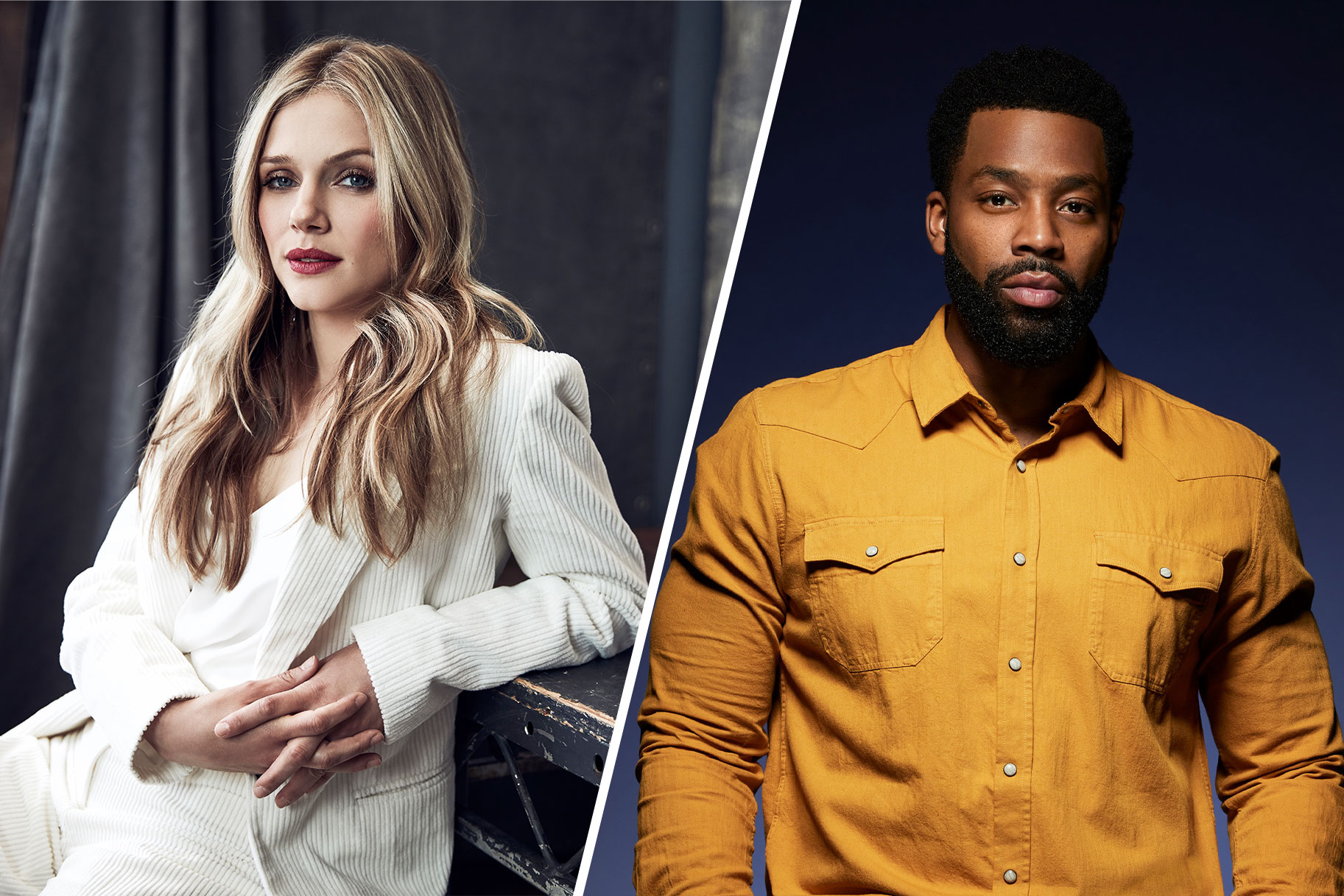 The Chicago P.D. crew are pals for life!
On May 3, Marina Squerciati (Burgess) posted an adorable photo of her co-stars LaRoyce Hawkins (Atwater) and Tracy Spiridakos (Upton) embracing in a hug. But the best part? Hawkins totally towered over Spiridakos in the snapshot. (Hawkins stands at around 6 foot 2, according to his IMBD page). 
"Grab a buddy and watch an all new #ChicagoPD tonight! We baaaaack! @laroycehawkins @spiridakos @nbconechicago #hugs #cuddles #feels," Squerciati captioned the post. 
While the squad may be all fun and giggles behind the scenes, the recent episode of Chicago P.D. was emotionally intense, especially for Atwater's character. In an interview with NBC Insider, Hawkins opened up about his storyline with Erik LaRay Harvey, who plays Atwater's dad Lew. In the latest Season 10, Episode 11's "The Bleed Valve" the estranged father and son are brought together by the Intelligence Unit's latest investigation into the killing of an 11-year-old boy.
This comes after Lew returned into Atwater's life earlier this season in Episode 11 after being released from prison on parole.
"It was an interesting ride, you know?" he explained. "I wanted to show the frustration and the confusion. The passion and misunderstanding that we can have with our loved ones, while also being extremely passionate about what we love to do. In Atwater's case, he wants to save lives and solve crime and the unit and his dad don't make that easy, so he's, like, caught in the middle of a lot of things, and he's so spread thin... so as I approached this episode, I thought it would be most important to really embrace all the imperfections."
"I liked the title [of the episode] because it's poetic right?" he said. "We embrace the metaphor of pressure. And the disconnection; that pressure has to be relieved over time in a way that you can allow air to flow in and out effectively. That's essentially your metaphor for the relationship between Atwater and his dad. You know, there's a lot of pressure.  And there's knocking and there's noise, but as you relieve that pressure over time, you start to see how the communication can flow, and the patience [makes room] for understanding."
"I think Atwater and his dad become the heroes toward the end, but they start off as stray humans that are miscommunicating," he elaborated. "I know a lot of father and son relationships are different, you know what I mean? They are different, but they are real to everybody individually. So I just wanted this to feel real to us, and to Atwater, and hopefully other families of fathers and sons can relate and learn from what we go through."