NBC Insider Exclusive
Create a free profile to get unlimited access to exclusive show news, updates, and more!
Sign Up For Free to View
Is a New Episode of Night Court on Tonight? March 21, 2023
Should you expect to see some brand new cases? Watch Night Court on NBC.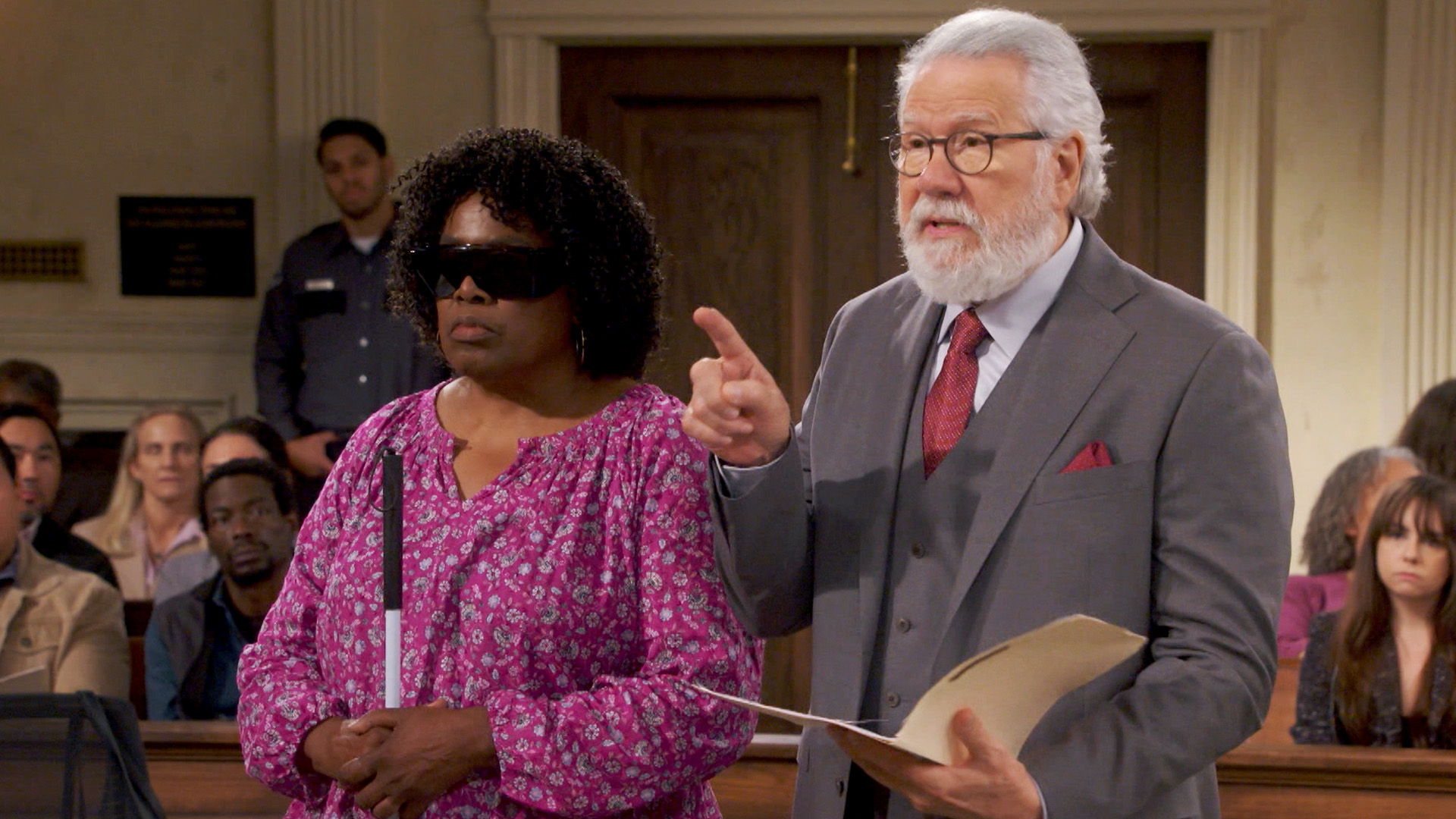 The first season of NBC's new Night Court has been keeping us highly entertained. In recent episodes, we've been introduced to Judge Abby Stone's fiancé, Rand, and her mother, Gina (Faith Ford), and have also been blessed with the presence of some hilarious guest stars.
"It's still Night Court, so you're still gonna have a rowdy circus of perpetrators that wind up there at, like, 3 o'clock in the morning who will be just as impressive to the audience as the old guest stars," John Larroquette (Dan Fielding) said to Deadline.
We know you're excited to see what other hilarity will ensue at the Manhattan Municipal Court this season. But what should you expect to see tonight on Tuesday, March 21? We have all the details, below.
Is a new episode of Night Court on tonight? March 21, 2023
A new episode of Night Court will not be airing on March 21, 2023. However, NBC will air a repeat of a previous Season 1 episode, so you can experience the same laughs over again.
But don't fret, as everything will go back to normal next week. On March 27, 2023, a brand new Season 1 episode of the new Night Court will air, so you'll get a fresh take on some wacky court cases, wholesome characters, emotional moments, and more.
"Let me really be honest, I am 40 years older than when I began that part, so getting in his shoes was difficult because my feet are swollen," Larroquette told TV Insider about reprising his role. "Luckily, I had Melissa to play against, and it fell into place easily."
How do I watch the new Night Court on NBC?
In case you were wondering how to catch up on all the laughs that have aired so far, look no further. All episodes of Season 1 of the new Night Court that have already been aired are currently available for streaming on  Peacock. 
How do I watch the original Night Court?
If you want to see John Larroquette play his Dan Fielding character in his OG days, then you can't miss out on the original Night Court show that inspired the 2023 series. It is available on the following streaming services: Amazon Prime Video, Vudu, Google Play, and YouTube.