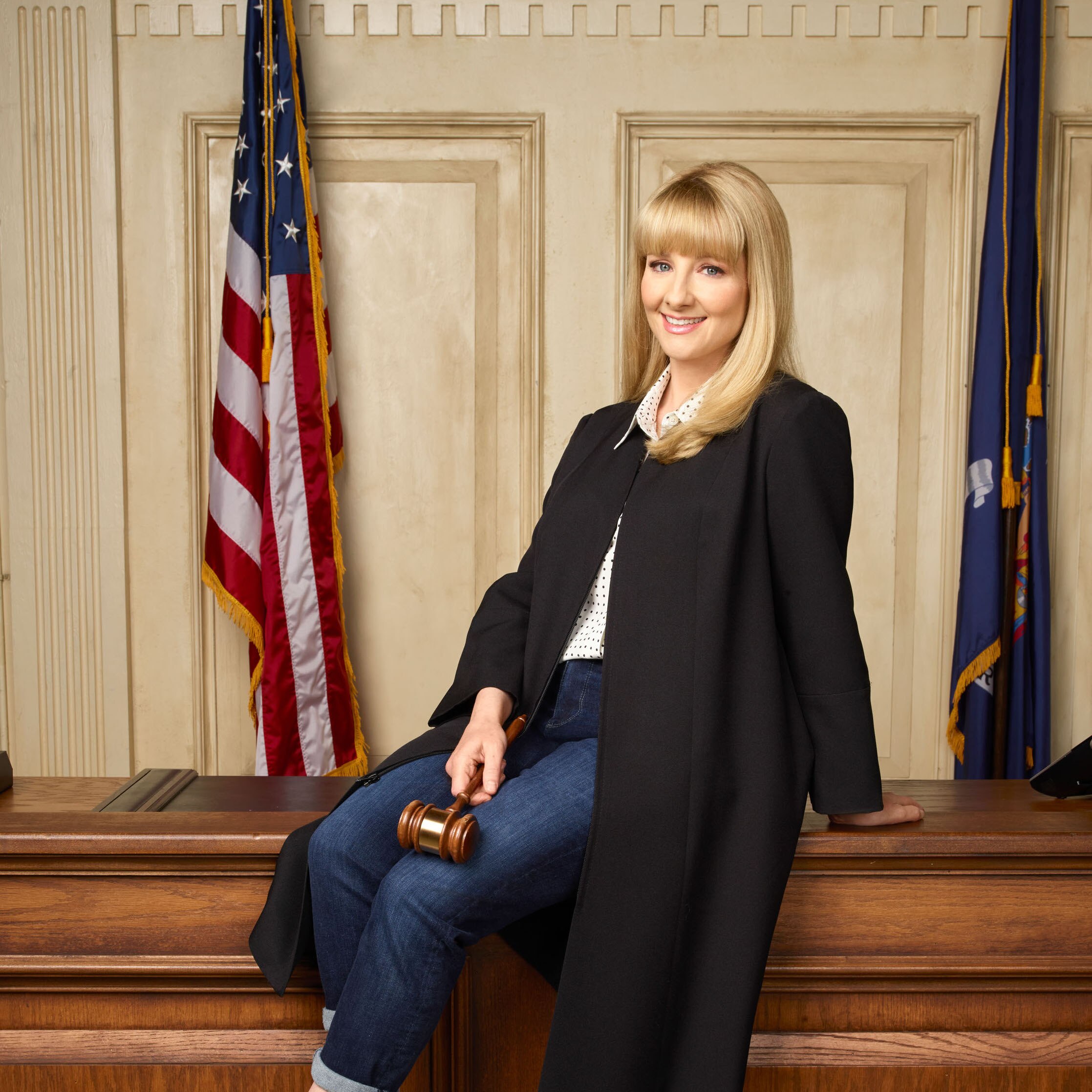 JUDGE ABBY STONE
Played By Melissa Rauch
Actor Bio
Melissa Rauch plays Judge Abby Stone on the NBC comedy "Night Court."

Rauch is an actress, writer and producer best known for her portrayal of Bernadette Rostenkowski on "The Big Bang Theory." Her TV career spans shows such as "True Blood" and "The Office."

Rauch starred in the feature film "The Bronze," which she co-wrote and executive produced, and which was the official opening night film selection of the 2015 Sundance Film Festival. Other notable film credits include "The Laundromat," "Ode to Joy," "I Love You, Man," "Delirious," "Are You Here" and "Ice Age: Collision Course."

Rauch received stellar reviews for her play "The Secret Lunches of Chelsea & Ivanka," which she co-wrote, co-produced and starred in at New York's Public Theater. She also garnered critical acclaim for her award-winning portrayal of the former president's daughter in her one-woman stage show, "The Miss Education of Jenna Bush," which enjoyed runs in New York and Los Angeles and was an official selection of the HBO U.S. Comedy Arts Festival in Aspen. The play won top honors at the New York International Fringe Festival, including Outstanding Solo Show and the Audience Favorite Award.

Rauch wrote an essay for Glamour magazine on pregnancy loss and a subsequent PSA became a powerful healing tool for women across the globe.