NBC Insider Exclusive
Create a free profile to get unlimited access to exclusive show news, updates, and more!
Sign Up For Free to View
The Sweet Way Martin Short Helped Chance the Rapper and His Daughter on a Plane
The world needs more people like Martin Short. Watch The Voice Mondays and Tuesdays on NBC.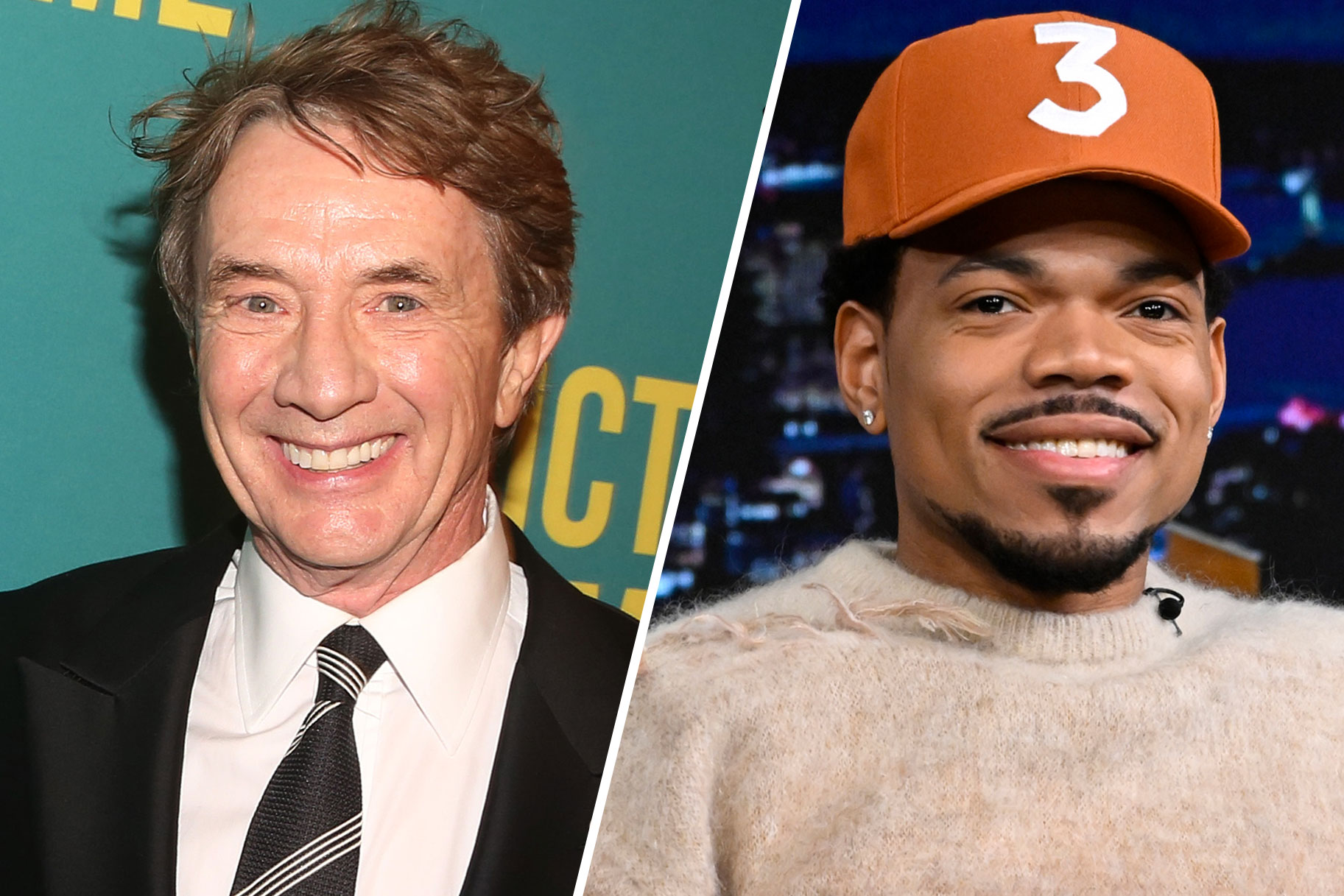 Chance the Rapper has been hard at work battling it out against rival Coaches Blake Shelton, Kelly Clarkson, and Niall Horan on Season 23 of The Voice. But between red chair spins, Chance recently found himself in a relatable predicament on an airplane—and comedy legend Martin Short saved the day. 
In a February appearance on The Tonight Show Starring Jimmy Fallon, Chance chatted about his recent celebrity run-in that happened as he traveled home to Chicago with his eldest daughter, Kensli (7), after filming The Voice. Chance found himself in an all-too-common airport headache: His plane seat was separated from his daughter. Chance told Fallon that he was doing the "awkward dad" dance of hoping someone would give up their seat when the man who accepted the call was none other than Saturday Night Live alum, Short.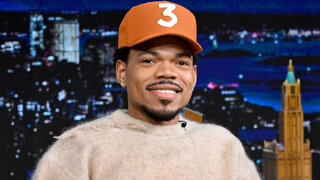 "Before I could even make the suggestion, this kind older gentleman gets up, and he's like, 'The girl can have my seat.' And I looked him in his face and I'm like, 'Are you Martin Short?'" Chance recounted. "And it was Martin Short! It was the Martin Short!" The Tonight Show crowd went wild over the cosmic coincidence.
"He's amazing!" Chance exclaimed, commending Short for his role as Jack Frost in Santa Clause 3 ("the best" of the franchise, in his opinion). "I super freaked out, I almost told him that it was fine and that I would just sit next to him," Chance teased. "No, it was cool. He was really, really nice. And I don't think he knows who I am, so I think he just did it. Which is hilarious, but also, it's like, that's a really kind gesture."
Chance is a first-time Coach on The Voice this season, and he just finalized his team. "I wanted to be a Coach on The Voice because I like giving platforms to young Artists—especially people who are already seasoned in their trade and know what they're doing but just need the right spotlight," Chance told NBC Insider in January. "I wanted to be a part of the process."
Chance has his sights set on the prize. He doesn't care that it's Shelton's final spin in the red chair or that he is a newbie to the competition; he wants to win. That said, the Coach who Chance is keeping his eyes on this season is the vocal powerhouse Kelly Clarkson. 
"I think my biggest competition amongst the Coaches is probably Kelly, 'cause she's a seasoned vet, she's won a bunch of times, and people just gravitative towards her 'cause they know she's been in a competition. She's mega-famous," Chance explained, before playfully adding, "But imma' still win, though."  
Watch The Voice on NBC Mondays at 8/7c and Tuesdays at 9/8c and the next day on Peacock.