NBC Insider Exclusive
Create a free profile to get unlimited access to exclusive show news, updates, and more!
Sign Up For Free to View
How Do Tom Sandoval and Howie Mandel Know Each Other? Their Connection, Explained
Tom Sandoval recently appeared on Howie Mandel's podcast, Howie Mandel Does Stuff.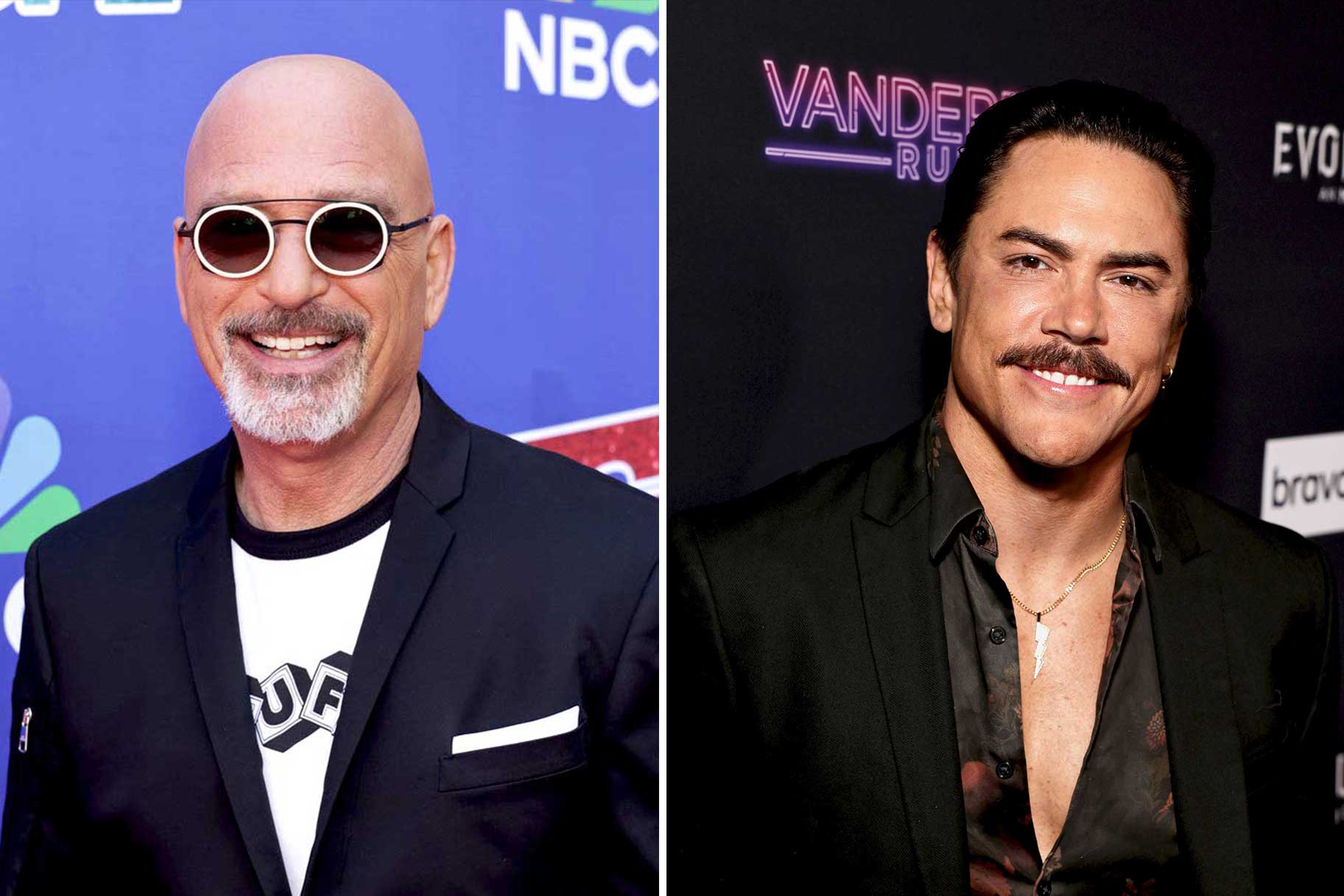 Everyone knows weddings are celebrations of love—but it turns out they can also lead to the formation of unexpected friendships. 
Vanderpump Rules star Tom Sandoval recently appeared on America's Got Talent Judge Howie Mandel's podcast, Howie Mandel Does Stuff. And if you're wondering how these two know each other, it's quite the interesting story. 
Sandoval and Mandel met at a mutual friend's wedding, the podcast explained of their connection.
"The first time we met ... Kimmie Bader, who works with me and has worked with me for years and years and years, she's a family friend, she's head of development for my production company—when she and her husband got married, the first time I met you was at their wedding," Mandel said to Sandoval.
Sandoval didn't just chat with Mandel at the wedding; he also made a major impression on Mandel by showing off a musical talent.
"Not only did I meet you, but you got on stage and performed," Mandel noted, with Sandoval adding he sang "Toto" by Africa at this friend's wedding.
RELATED: Why Howie Mandel Says It's Good the AGT Judges Often Disagree With Each Other
"That was a big day!" Sandoval laughed.
This wasn't the ending of their friendship, either. "I have met you kind of socially after on other business; we were trying to do business together," Mandel said.
Sandoval corroborated this, saying the two considered working together on a men's cosmetics line.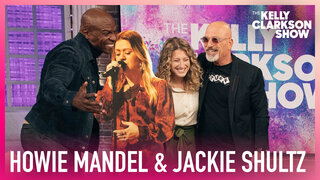 Mandel also noted on the podcast that his daughter, Jackelyn Shultz, is a massive fan of Vanderpump Rules. 
For those unfamiliar with Howie Mandel Does Stuff, the podcast is actually something he does with Shultz. Read an official description for the podcast, below: 
"Welcome to the most quick-witted and inappropriate podcast of all time hosted by comedian Howie Mandel and his cohost (and daughter) Jackelyn Shultz. Together, these two make prank calls, discuss pop culture, interview interesting people, say weird things, chat with listeners, get deep.. Add Howie Mandel Does Stuff to your guilty pleasure list every Tuesday. Subscribe, rate and review! This message has been approved by the Croatians and the Croatians only." 
Watch America's Got Talent on Peacock and NBC.