NBC Insider Exclusive
Create a free profile to get unlimited access to exclusive show news, updates, and more!
Sign Up For Free to View
Heidi Klum Had the Most Surprising Thing in Her Purse at Her Latest Event
She brought a friend! Watch Klum on America's Got Talent on NBC and Peacock.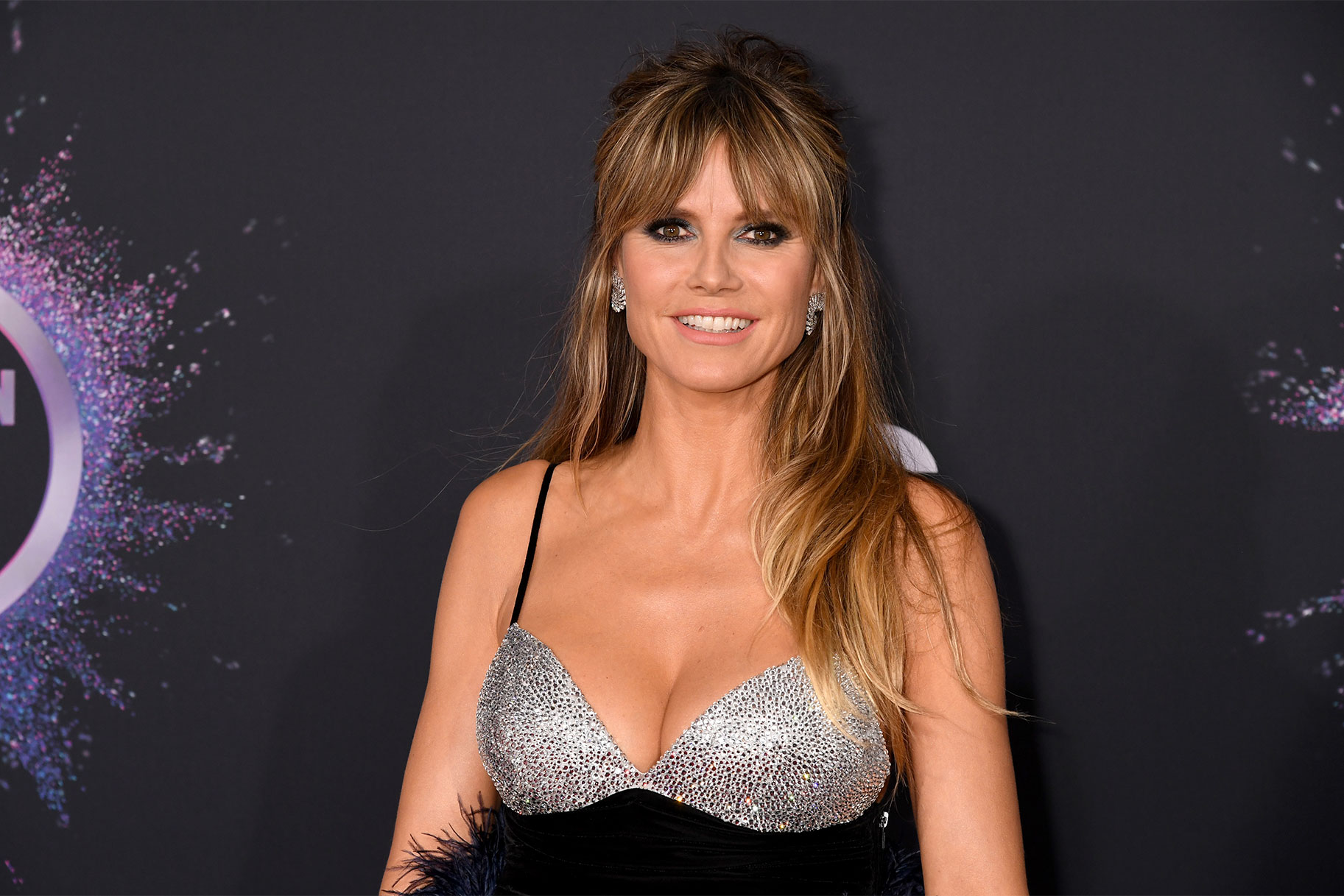 Heidi Klum never fails to keep us on our toes with her innovative looks!
At the Fashion Trust Us Awards Ceremony on March 21, Klum showed up with something that was both equal parts adorable and peculiar. During the event, Klum rocked a shiny, asymmetrical dark gray dress with a reflective finish. But the best part of the ensemble was a special twist! In a video shared to her official Instagram page, she held up a small ornament on a silver chain and posed confidently with it while smiling towards the camera. Upon further inspection, you could see that inside the clear orb was a large goldfish! (Don't worry–no creatures were harmed here. It was just a toy!) Talk about a cute purse, right? 
In another post, Heidi Klum showed us an array of close-ups to the interesting prop. Looks like the fish kept her company during the event!
The America's Got Talent: All-Stars Judge is no stranger to going all out with her fashion. At the Billboard Women in Music Awards earlier this month, she sported a form-fitting yellow strapless dress with red beading.
"We're going on a little excursion. It's hard to breathe in this thing," she said in a video while in a car ride towards the event.
"Normally I can make my pecs pop like Terry [Crews], but I can't even do it in this. Well, a little bit," she added with a giggle before making a winky face at the camera.
Earlier this year, Klum also appeared at the Golden Globes in a mini dress that was covered in silver sequins. Better yet, she shared a sweet smooch with her husband, Tom Kaulitz, while on the red carpet.
Klum and Kaulitz are ultra-in-love. "I mean, I found my match, finally, like I am very romantic and I do a lot of weird things, like I leave notes everywhere and I do a lot of things for him and it's beautiful when you get that back from your partner," Klum told ET of their adorable relationship. "And it's the first time I feel like I really have a partner to do everything with."
Watch Klum on AGT on Peacock and NBC.