NBC Insider Exclusive
Create a free profile to get unlimited access to exclusive show news, updates, and more!
Sign Up For Free to View
The Sweetest Things Chris Meloni and Mariska Hargitay Have Said About Each Other
"Bensler" wouldn't be possible without Meloni and Hargitay's timeless friendship.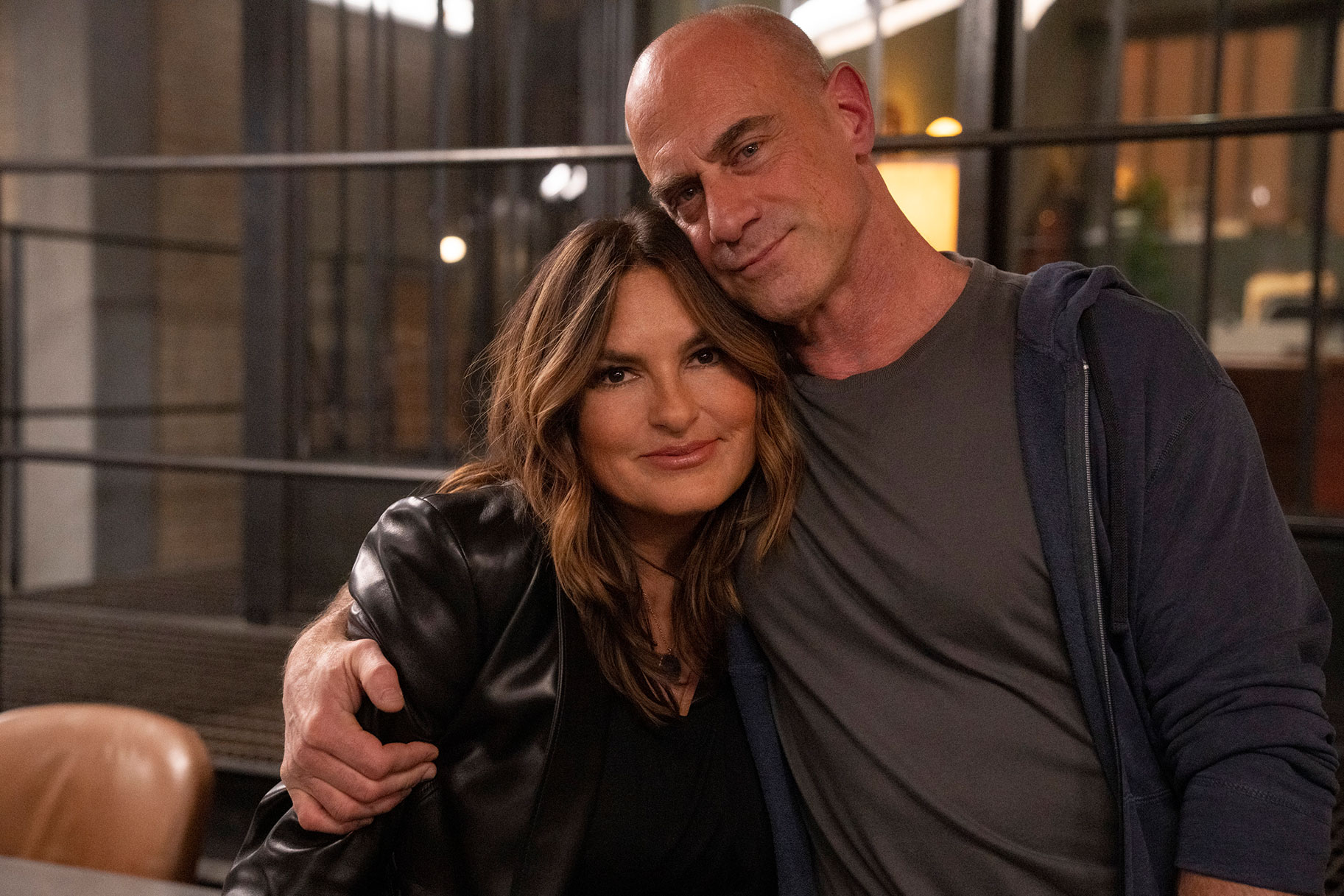 Law & Order: Special Victims Unit wouldn't be the same without the dynamic duo that is Benson and Stabler (Mariska Hargitay and Christopher Meloni). Their performances have kept SVU fans glued to their screens for 23 seasons—with a 24th on the way—not to mention Law & Order: Organized Crime, the new spin-off starring Meloni.   
After so many years working together, it makes sense that Hargitay and Meloni have developed a real friendship behind-the-scenes. Both actors speak highly of each other often, and in honor of their unbreakable bond, we've rounded up their sweetest quotes. Read on to see what the definition of "friendship goals" really is. 
When Hargitay first met Meloni 
Hargitay told TV Insider in 2018, "From the second we met, bells went off. We knew we were going to be a huge force in each other's lives. He was intense and mercurial but also fun." 
Reuniting Benson and Stabler after 10 years 
The premiere of Law & Order: Organized Crime in April 2021 saw Hargitay and Meloni reuniting on screen after a decade apart. Hargitay told Entertainment Tonight, "[It was like] zero time had passed. We didn't miss a step, and it just felt so good. It felt like home."
Meloni told ET, "Because there's history, there's an effortlessness. I think we get to play notes that only she and I can play together, you know? Whatever comes out of the duet is very unique. And so, that is refreshing and gives life to both of us."
Meloni later told ET, "[SVU] gave birth to Mariska and Meloni, and Benson and Stabler. So we're kind of inextricably linked and connected in that way. Beyond that, we're very good friends. I think we value each other."
Hargitay describes Meloni as one of the "pillar men" in her life
On her initial meetings with Meloni for SVU, Harigtay told People, "I walked in, saw him, and I went, 'That guy. That's the guy.' It went deep, very fast. We both knew that it was something big. I won't say that I fully understood it, but I knew that meeting him was important and life-changing. My father, my husband, [Law & Order creator] Dick Wolf, and Chris are the four pillar men in my life. And that happened early." 
Meloni praised Hargitay while presenting her Woman of the Year Award
In 2021, Meloni had the honor of presenting Hargitay a Glamour Woman of the Year Award. As SVU fans might expect, he hyped her up perfectly.  
"I have been trusted with one task tonight: introduce someone who needs no introduction, who I've been working with for 13 years, and been friends with for 22," Meloni said in his speech. "She's got great energy, great personality. So tonight, I say this: Radiant. Charming. Funny. Generous. Elegant. Bawdy. Honest. Appreciative. Inclusive. Direct. Vivacious. That's my favorite word; it comes from the Latin, to live. Which is what she does with great passion, every day, with everyone that she engages, be they friends, family, strangers, or commitments."
He continued, "She's fearless, without the bravado of the warrior stance, but always with the open arms, the open heart. She's a connector of people because she knows we're all better when we're working together. She is as comfortable in the sacred as she is in the profane; she is a soul in the constant search of the beauty and the truth that she knows that this world holds, but she also knows requires vigilance, persistence, and insistence to pry magic from the oftentimes mundane reality. Her first instance is to always react with compassion and empathy. She sees hope in the hopeless; she sees the potential in the you, and me, and us."
Season 24 of Law & Order: Special Victims Unit and Season 3 of Law & Order: Organized Crime return this fall to NBC on September 22. Watch both shows (SVU and OC) on Peacock now.