NBC Insider Exclusive
Create a free profile to get unlimited access to exclusive show news, updates, and more!
Sign Up For Free to View
Benson and Stabler's Greatest Moments on Law & Order: SVU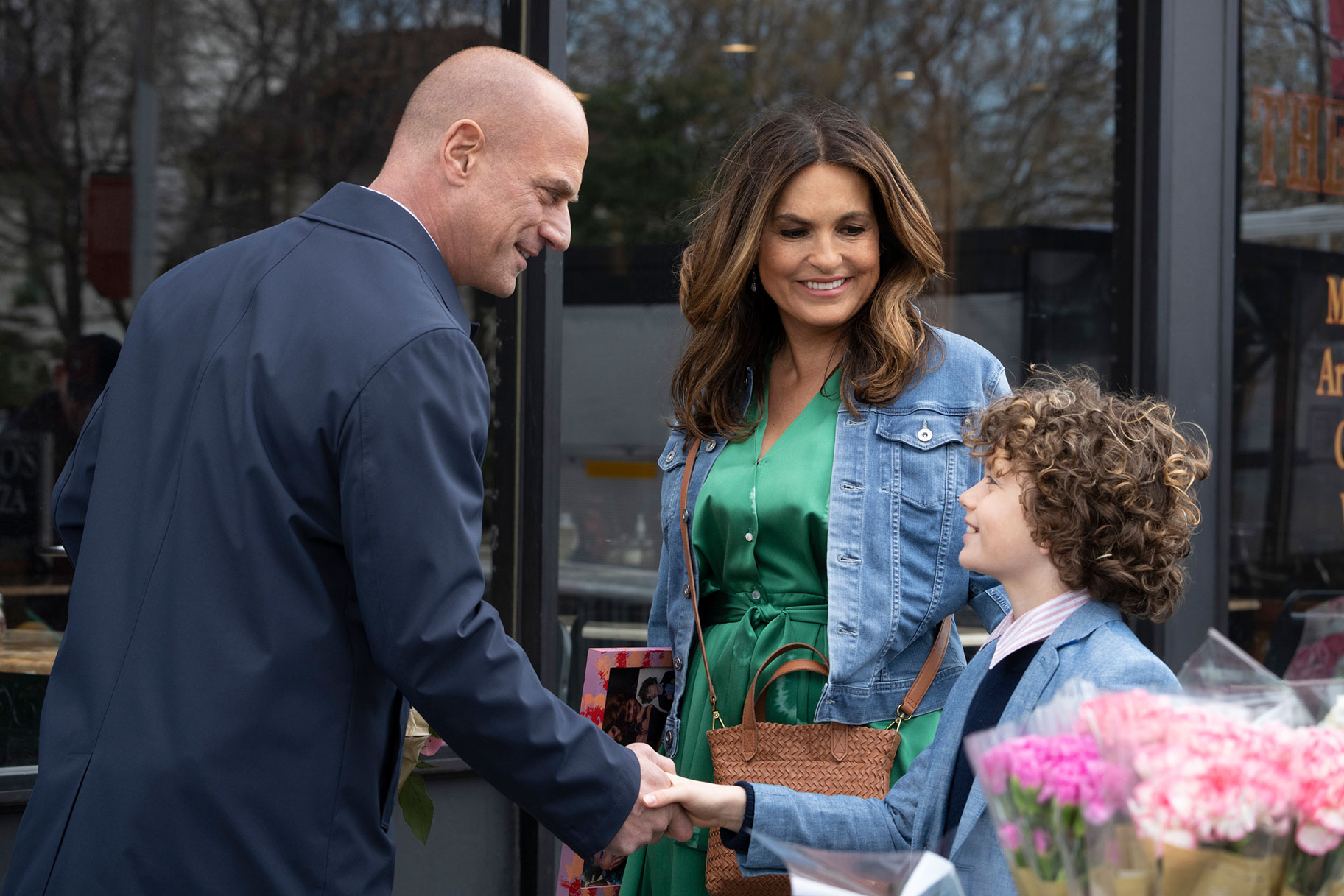 Law & Order: Special Victims Unit is widely beloved for its suspenseful plots but also the fantastic characters. And it's hard to beat the power duo that is Olivia Benson (Mariska Hargitay) and Elliot Stabler (Christopher Meloni). 
Benson and Stabler don't fall for the good-cop-bad-cop trope. Instead, they're nuanced, interesting characters who each have their strengths and weaknesses. Spending 12 SVU seasons as partners and later reconnecting a decade later, it's no surprise the pair's relationship is complicated. (Meloni now stars in his own L&O series, Law & Order: Organized Crime.) 
Let's look back at some of Benson and Stabler's most memorable scenes in SVU history. 
Stabler tells Benson she defies all odds
In Season 6, Episode 13 ("The Quarry"), Benson sheds some light on her rough upbringing, explaining that her gene pool consists of alcohol and violence. Stabler tells Benson that she's defied all odds and risen above her circumstances to build an amazing life for herself. "Look how great you turned out," Stabler says. 
Benson hurries to Stabler's need when in trouble
In Season 9, Episode 7 ("Blinded"), Benson and Stabler are making an arrest when things go haywire. The culprit headbutts Stabler during the arrest, shattering a car window and knocking out Stabler. Rather than chasing down the escaped offender, Benson rushes to Stabler's side to make sure he's alright. 
Benson reveals to Stabler that she wants a baby
In Season 9, Episode 14 ("Inconceivable"), Benson tells Stabler that she wants to adopt a baby despite not being considered "parent material" by the agency. Like a good friend, Stabler assures Benson that the agency is wrong.
Benson learns Stabler has left the SVU
One of the most devastating moments for SVU fans was when Benson learned Stabler left the force. She was blindsided by the news at work—and understandably heartbroken. 
Benson and Stabler reconnect after a decade
The reunion happened in Season 22, Episode 9 ("Return of the Prodigal Son"). The way Benson and Stabler looked at each other after a decade apart was indisputably powerful. Stabler tells Benson that he left without saying goodbye because if he heard her voice he wouldn't be able to go.
Benson and Stabler deal with his traumatic events
Stabler initially reenters the SVU universe to attend a ceremony honoring Benson. But oh boy, does that not happen. Instead, Stabler's wife is horrifically killed in a car bombing intended for Stabler, launching the Organized Crime plot line. Benson is luckily there to pick up the pieces, helping Stabler navigate his PTSD in his attempts to move forward. 
Season 24 of Law & Order: Special Victims Unit and Season 3 of Law & Order: Organized Crime return this fall to NBC. Relive your favorite Benson and Stabler moments by streaming the shows now on Peacock.