NBC Insider Exclusive
Create a free profile to get unlimited access to exclusive show news, updates, and more!
Sign Up For Free to View
9 Things to Watch If You're Missing Sterling K. Brown on This Is Us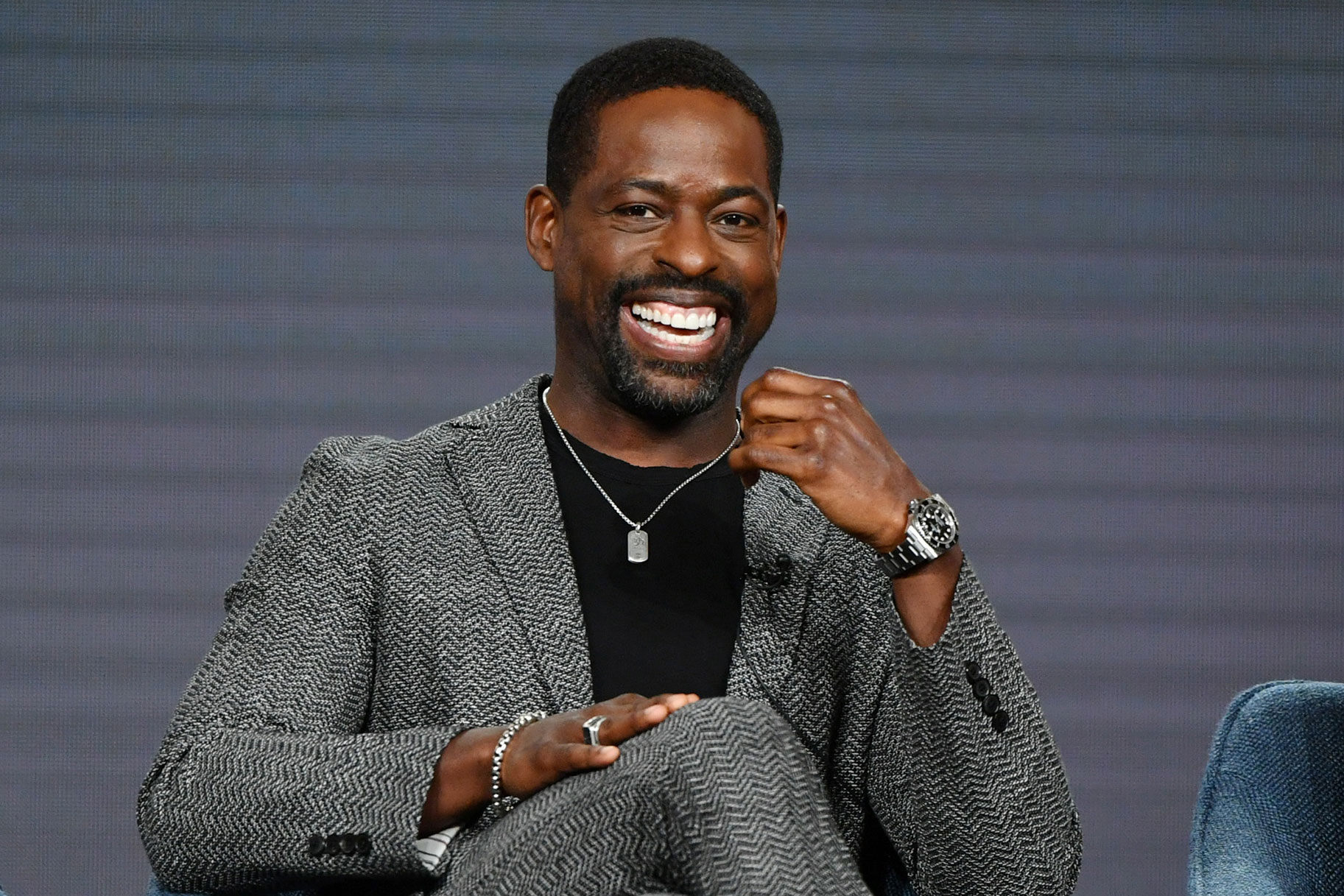 The characters of This Is Us are what kept audiences hooked from the very beginning. Every member of the Pearson family has stolen our hearts at some point, but you can bet many fans have Randall (Sterling K. Brown) at the top of their list. 
Randall is witty, corny, and goofy but also delivered some of the most vulnerable, complex, and heartbreaking story arcs on This Is Us. It's no secret why Brown has taken home an Emmy and a Golden Globe for his work on the show!
Watching Randall grow into himself was one of the most gratifying parts of This Is Us. However, a prevailing question remains: What should you watch now that This Is Us has ended?
If you're a fan of Brown's performance as Randall, fret not: He's been in quite a few great movies and TV projects that are just as binge-worthy as This Is Us. Here are a few movies and shows to add to your must-watch list if you're missing Randall from This Is Us! 
Army Wives
There are perhaps a million reasons to binge-watch Army Wives, and Brown is one of the most important ones. He plays the psychologist Roland Burton, the husband of U.S. Military Colonel Joan (Wendy Davis). Brown is the one and only "Army husband" among the powerhouse cast. As Brown's first starring role in a hit TV series, you must watch Army Wives.
The Predator 
Despite Randall's character on This Is Us being kind-hearted, watching Brown go full villain is a blast. Brown stars in Predator as Will Traeger, an antagonistic government agent and Director of the "Stargazer Project." The Predator is a love letter to alien action films, and Brown throws himself fully into the universe, blowing aliens to smithereens many times throughout the film. 
Supernatural
Like This Is Us, Supernatural is a long-running series with a dedicated fan base. The spooky show follows two brothers, Sam and Dean Winchester, as they hunt down an assortment of mayhem-creating monsters, with Brown making a special appearance in Season 2. Brown plays a vampire hunter named Gordon Walker, who mistakenly believes Sam to be one of his undead targets. His character was such a hit that he returned for three episodes of Season 3, but this time as a vampire himself who becomes a target for the Winchester brothers.
American Crime Story: The People vs. O.J. Simpson
Did we mention Brown has taken home not one but two Emmys? He earned that second coveted trophy playing the lawyer Christopher Darden in the hit anthology series American Crime Story. 
Frozen II
Brown made his Disney debut playing Destin Mattias in the sequel to the massively-successful film Frozen. Destin Mattias is Prince Agnarr's former guard who becomes a close family friend and trusted general appointed by Queen Anna. His character makes numerous sacrifices throughout the film, one of which lands him in the Enchanted Forest for 34 years. 
Waves
Brown stars as Ronald Williams, an incredibly flawed man who pushes his son to be the best he can be, often sacrificing any sense of father-son bonding in the process. Brown's performance is extraordinary, and the plot of this devastating coming-of-age story will stick with you. 
The Marvelous Mrs. Maisel
Brown plays Reggie, a recurring character who often brushes paths with Midge Maisel (Rachel Brosnahan) as he manages the singer that Midge headlines for while on the road. Reggie isn't one to ever dilly-dally, but he makes Season 3 of The Marvelous Mrs. Maisel super entertaining nonetheless. 
Marshall 
Brown plays Joseph Spell, an unjustly accused sexual assault suspect represented by NAACP attorney (and later Supreme Court Justice) Thurgood Marshall, played by the late Chadwick Boseman. 
Honk for Jesus. Save Your Soul. 
Many films and television shows on this list have Brown serving us his award-winning serious side, but This Is Us viewers will definitely remember Randall's endless dad jokes! His latest film Honk for Jesus. Save Your Soul. showcases Brown's knack for funny film projects as he stars as Pastor Lee-Curtis, a former Southern Baptist mega-church leader. Stream Honk for Jesus. Save Your Soul. on Peacock.