NBC Insider Exclusive
Create a free profile to get unlimited access to exclusive show news, updates, and more!
Sign Up For Free to View
What Is Ben's Mission on Quantum Leap?
On the heels of Quantum Leap Season 1, Episode 5 (titled "Salvation or Bust"), a central question on everyone's mind is: What is Ben's mission? Although the intricacies of the Calavicci conspiracy and the fate of the Quantum Leap project are still uncertain, information is surfacing. Here's what we know about Ben's mission so far. 
Ben was secretly working with Janice for months before he leapt
Thanks to an inconsistency in Ben's calendar, the head of digital security at headquarters (Jenn) suspects Ben has met with Janice in secret for months. Although we don't know what their plans are, we do know that they spent part of the planning phase rewriting the program coding. 
The new code allows Ben to travel farther back in time than was originally possible 
Ian discovers the new Quantum Leap code removed the safety measure that restricted leaps to stay within a leaper's lifetime. At this point, Ben has leapt all the way back to 1879. Although, the dangers of going back too far in time are still unclear, we can assume Ben likely has a long journey ahead of him.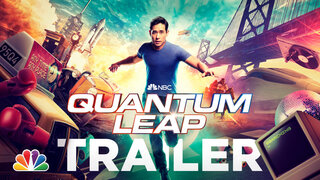 Ben is headed towards a specific point in time with a purpose
We also know from the information on the USB drive and Ian's diagram that Ben is leaping towards a point that's very far back in time. Hence why he's using the gravity-assisted navigation to build momentum and slingshot himself backwards. 
His memory is starting to return
We also know that Ben's memory is starting to come back. By the end of Episode 5, he remembers the depth and significance of his relationship with Addison, but specific milestones of their relationship are still gone. However, this suggests Ben might soon remember the final details of why he stepped into the accelerator when he did and what he's been sent back in time to change. 
Ben remembers more details about his childhood 
Although it's still unclear how Ben's past relates to the Quantum Leap project, in Season 1, Episode 6, titled "Like an Earthquake," Ben begins to remember painful details about his childhood and the death of his mother. At the end of his 1989 mission, Ben realizes his mother is still alive and decides to call her right before his next leap. 
Ian makes a shocking discovery 
Upon closer examination, the Lead Programmer, Ian, finds a potential flaw in his original hypothesis. At first, he thought Ben was zigzagging back in time to build momentum that would allow him to leap even farther back in time. However, Ben may actually be trying to leap into the future.
Janice tries to warn Ben
In Season 1, Episode 7, titled "O Ye of a Little Faith," Ben leaps into the body of a priest and must perform an exorcism on a young girl suffering from demonic possession. By the end of the episode, Ben reveals the girl is being poisoned and exposes the guilty party. However, before he can make his next leap, Ben is contacted by none other than Janice Calavicci. After cutting off the imaging chamber signal to the Quantum Leap headquarters, Janice tells Ben she's there to warn him, but before she can get specific, Ben vanishes into another leap. 
 
Watch Quantum Leap Mondays at 10/9c on NBC and next day on Peacock.