NBC Insider Exclusive
Create a free profile to get unlimited access to exclusive show news, updates, and more!
Sign Up For Free to View
Everything We Know About the Calavicci Conspiracy on Quantum Leap
"The Calaviccis  play a huge part of Season 1."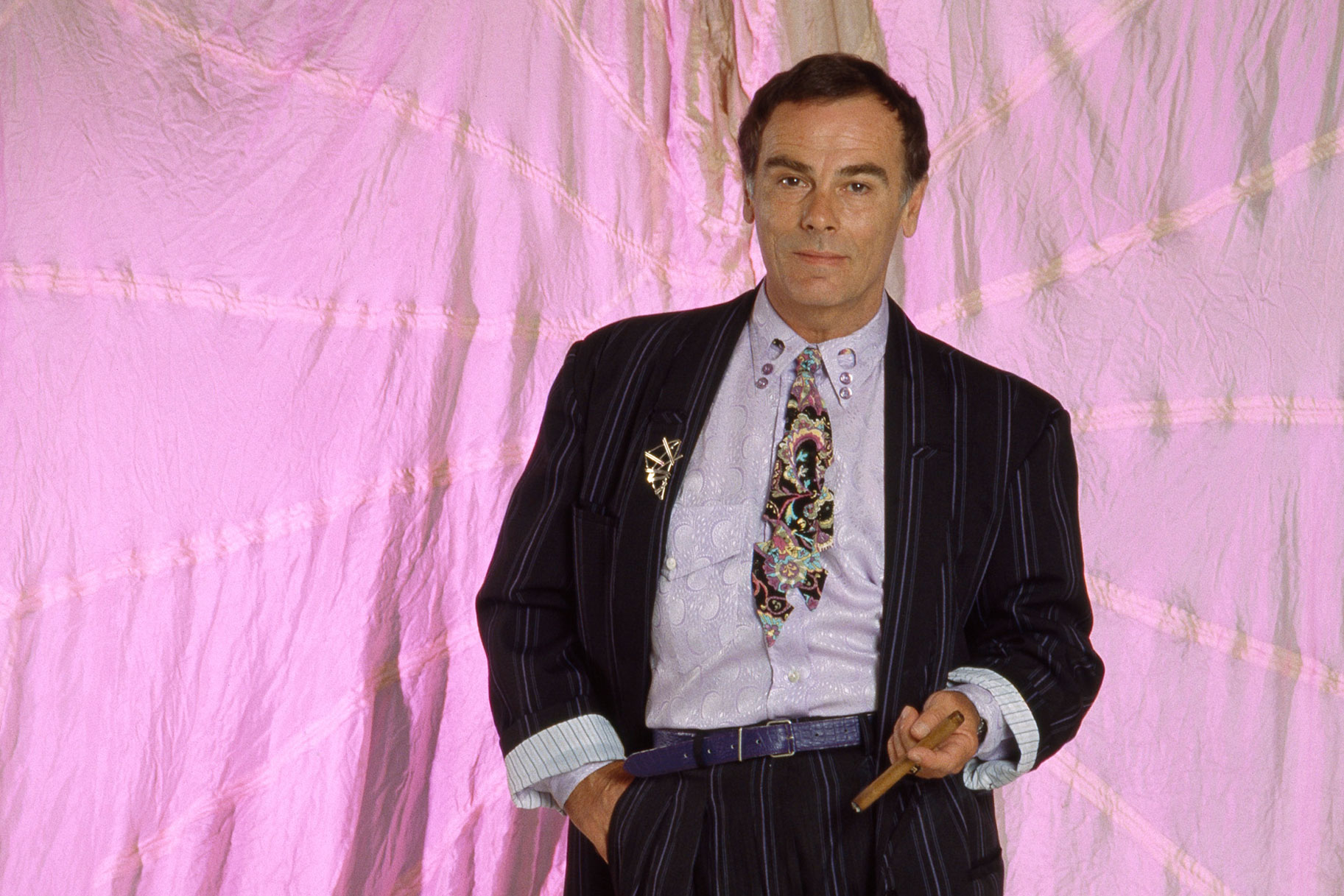 Quantum Leap is back with a bang! Season 1, Episode 2 ("Atlantis") brought the suspense as we followed Ben into space while he tried to save the life of a famed astronaut. As Ben dodged space debris and made split-second life-or-death decisions, it became clear to the team on the ground that Ben was secretly working with Al Calavicci's daughter,Janice—which may compromise the entire Quantum Leap project. 
According to showrunner and executive producer Martin Gero, viewers can expect to see a lot of the Calaviccis this season. "The Calaviccis play a huge part of Season 1," Gero told TVLine. "Georgina Reilly, who plays Janice, will recur heavily on the show."
Related: Here's Everything to Know About How the New Quantum Leap Code Works
Here's everything we know about the Calavicci family and their connection to Quantum Leap. 
During the original

Quantum Leap

series finale, Sam leaps to help Al
The series finale of the original Quantum Leap had a lot going on, to say the least. Although viewers were left with some lingering questions about what happened to Sam, one thing we know for sure is he dedicated his final on-screen leap to helping Al.
After discovering he could leap at will, Sam leaps back to 1969 to let Al's wife Beth know he isn't dead. Instead of remarrying, Al's wife waits for him to return from war. 
Al reunites with his wife, and they have four daughters
In the final moments of the show, the title card informs viewers that Sam's leap was successful, and Al and Beth go on to have four daughters, one of which is Janice. 
Al (likely) passed away from old age 
Although we don't know the exact circumstances of Al's eventual death, based on the finale and what's implied in the first two episodes of the new Quantum Leap, Al likely passed away from natural causes associated with old age. 
Ben approaches Janice about joining the Quantum Leap project in secret 
Now, here's where things get interesting. In Episode 1, we see Ben receive a mysterious text message before he enters the accelerator. As the team at headquarters looks for answers, they realize Al's daughter Janice may be involved.
In Episode 2, it's revealed that Ben came to Janice for help, and together they wrote new coding for the program. Addison eventually finds that coding hidden on a drive in her and Ben's shared apartment. 
Related: Meet Caitlin Bassett - the actress playing Addison in Quantum Leap who started her career in the military
Ben's memory is still gone, and Janice is on the run
Although we now know that Ben and Janice are working together, Ben is still suffering from amnesia related to the first leap. Meanwhile, the team tried to find Janice, but she quickly evaded them. It's still unclear what Ben and Janice are planning and how it will affect the Quantum Leap project.
The new Quantum Leap code is designed to send Ben to a specific point in space-time
In Episode 3, it's revealed that Ben's new code was written to ultimately send him to a specific moment in time, before his birth. Veteran fans know that even in the original Quantum Leap, Dr. Sam Beckett couldn't travel to a time before he was born, so this presents some interesting possibilities. 
Ben and Janice may have been meeting in secret for months 
It also comes to light that Ben and Janice may have been meeting in secret to write the new code for the last 6 months after Jenn discovers Ben left a work conference days before he was scheduled to. 
Janice hacks the Quantum Leap system using the remote drive Addison found
After Ian plugs in the secret drive Addison found in the bookcase, he realizes that Janice can access the Quantum Leap program remotely. 
Janice drugs her mom to reclaim her father's old Quantum Leap technology 
Janice soon realizes that her mother is to blame for her rejection from the official Quantum Leap project, and she goes to her house to confront her. When she gets there, she drugs her mom and steals her father's old QL technology, including the original handlink used in the old project. The headquarters team is pressed to sever Janice's connection to their system if they have any hope of stopping her from hijacking the entire project. Although her endgame is still unclear, we can't wait to find out more. 
Watch Quantum Leap Mondays at 10/9c on NBC and the next day on Peacock.