NBC Insider Exclusive
Create a free profile to get unlimited access to exclusive show news, updates, and more!
Sign Up For Free to View
Watch The 1975's SNL Performances of 'Oh Caroline' and 'I'm In Love With You'
The 1975 delivered a 10/10 set. Watch SNL Saturdays at 11:30/10:30c on NBC.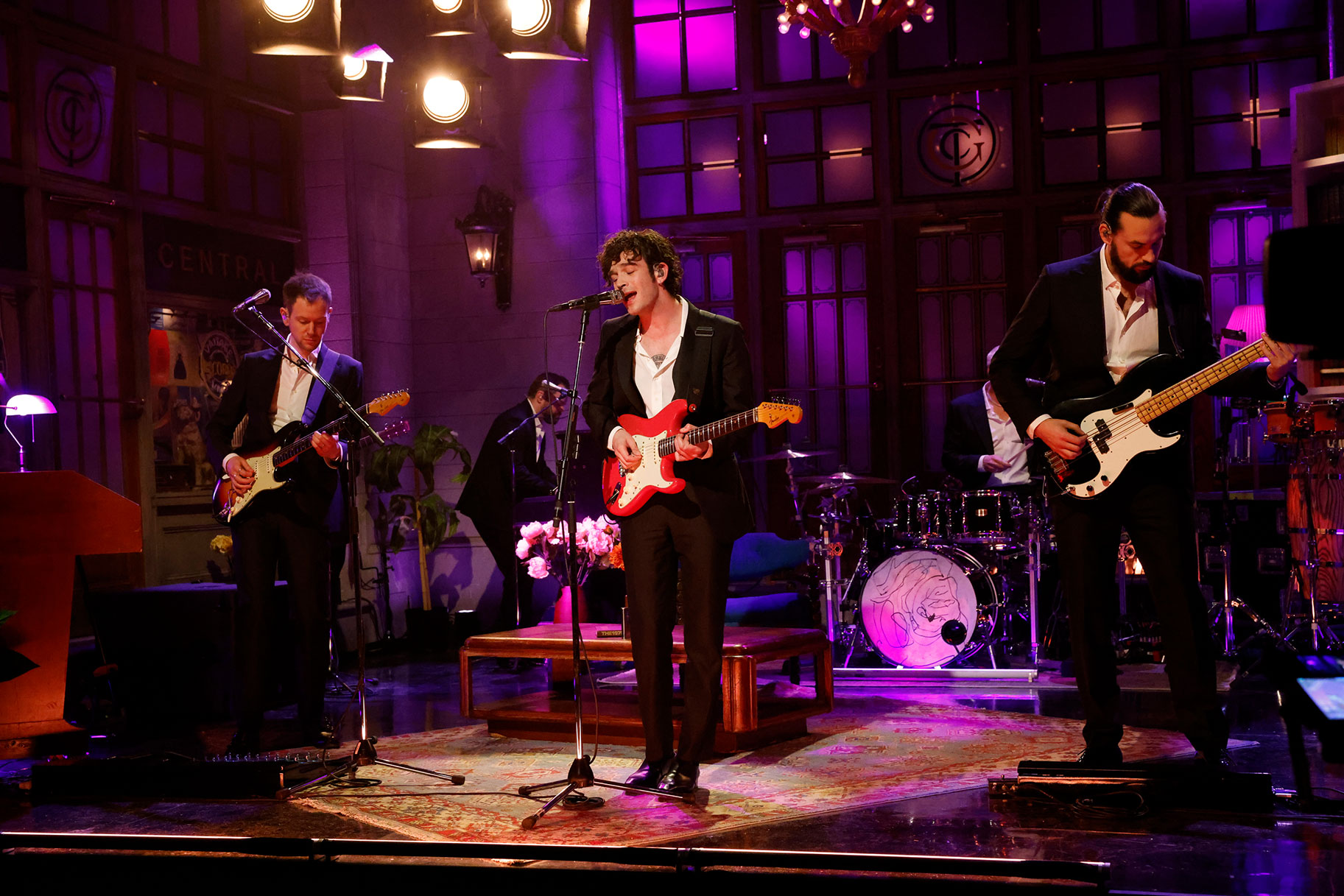 The 1975 was the latest musical guest on Saturday Night Live for the March 11, 2023 episode, and they crushed it. 
Taking the stage alongside first-time Host Jenna Ortega, the band performed "Oh Caroline" and "I'm in Love With You" from their album Being Funny in a Foreign Language. The episode marked the band's second SNL musical appearance, first performing for the comedy showcase in 2016. Transforming the stage into an intimate living room hang-out with dreamy low lighting, The 1975's latest SNL performance was as mesmerizing as it was electrifying, making for a cozy yet entertaining set. But did we expect anything less from Matt Healy and his gang?
Watch The 1975's iconic SNL performances, below! 
"I'm In Love With You"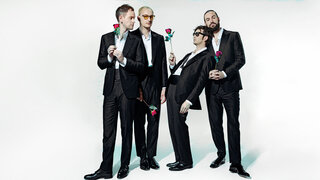 The 1975 kicked off their SNL musical appearance with "I'm In Love With You," a romantically upbeat track perfect for studio 8H. Healy and the band look like they are having a blast as they weave through the energetic performance. Heartwarming lyrics include, "I feel like I can loosen my lips (come on so strong) / I can summarize it for you (ah) / It's simple, and it goes like this / I'm in love with you." And as the band echoed Healy's catchy chorus, they had the entire crowd grooving. 
"Oh Caroline"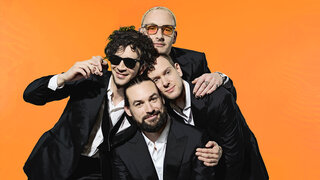 The 1975 always knows how to deliver a fun-filled performance, which came out in full force during "Oh Caroline."  "Baby, I'll do anything that you wanna / I'll try anything that you wanna, I'll try / 'Cause you're on my mind / Oh, Caroline / I wanna get it right this time," the lyrics read. The song made for the perfect closer. 
Can't get enough Saturday Night Live? NBC.com has so many classic moments ready for you to watch whenever you want. Here's how to do it:
How can I watch classic Saturday Night Live sketches? 
NBC.com is a great place to start. See below: 
Watch Saturday Night Live Saturdays at 11:30/10:30c on NBC and stream the next day on Peacock.