NBC Insider Exclusive
Create a free profile to get unlimited access to exclusive show news, updates, and more!
Sign Up For Free to View
Watch Kelsea Ballerini's Mesmerizing SNL Performances
Ballerini blew the crowd away with her hypnotizing Saturday Night Live debut.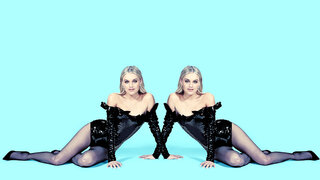 Country-pop superstar Kelsea Ballerini made her debut as a musical guest on Saturday Night Live, and she had the crowd hooked from the moment she took the Studio 8H stage. 
Ballerini joined Kansas City Chiefs tight end Travis Kelce, who also made his SNL Host debut for the March 4 episode.
For context, Ballerini is a powerhouse vocalist with several country hits—and she's also a former part-time Coach on The Voice. Choosing two singles from her recently released EP, Rolling Up the Welcome Mat, the singer delivered a vulnerable and chilling performance that was equally heart-wrenching and heartwarming. But did we expect anything less from her?
Watch Kelsea Ballerini's amazing SNL performances, below! 
"Blindsided"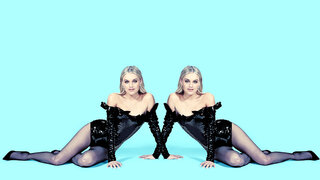 Ballerini looked slick in a black body suit for her performance of "Blindsided," the chilling break-up ballad from Rolling Up the Welcome Mat. Cast in dreamy blue lighting, Ballerini stood in front of a screen where a dancing silhouette echoed her movements, creating an eye-catching shadow show. And while the silhouette's contemporary dance was hypnotizing, Ballerini's passion and chilling vocals took the spotlight. As the song hit its haunting crescendo, Ballerini sang the final notes in a flurry of strobe lights, invoking goosebumps. 
"Penthouse"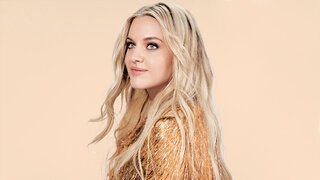 Ballerini was just getting started, later delivering an equally-chilling performance of "Penthouse." She stripped the set of any theatrical distractions, allowing her angelic vocals and outstanding piano arrangement to become the centerpieces.
Some of the song's haunting lyrics include, "We played the part five nights / But we were never there on the weekends, baby / We got along real nice, but when I left town, did you hate me? / One day, the curtain started coming down / You changed the second we were moving out / I guess wrong can look alright / When you're playing home in a penthouse, baby."
Can't get enough Saturday Night Live? NBC.com has so many classic moments ready for you to watch whenever you want. Here's how to do it:
How can I watch classic Saturday Night Live sketches? 
NBC.com is a great place to start. See, below: 
Watch Saturday Night Live Saturdays at 11:30/10:30c on NBC and stream the next day on Peacock.