NBC Insider Exclusive
Create a free profile to get unlimited access to exclusive show news, updates, and more!
Sign Up For Free to View
Austin Butler's Episode of SNL Was Packed With Holiday Hilarity
The Elvis star was hilarious in his SNL debut.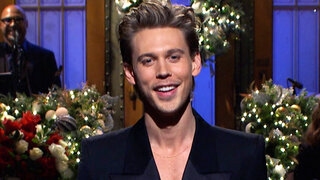 The holiday episodes of Saturday Night Live are some of the best, and Elvis star Austin Butler was the perfect Host on December 17, 2022. 
The entire SNL cast shined in the episode, with Butler making his first-ever appearance as a Host alongside musical guest Lizzo. With many holiday and Elvis-themed sketches, it's hard to choose just one favorite moment from the episode, so let's recap the many highlights that had us cackling. 
Austin Butler's Opening SNL Monologue (watch above)
Butler was amazing in his SNL debut, speaking in his opening monologue about his voice change since his starring role in Elvis. 
"Blue Christmas"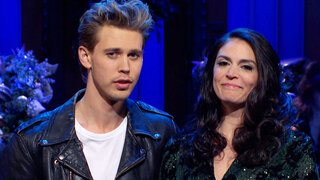 The December 17th episode was beloved cast member Cecily Strong's last, and SNL bid farewell with a humorous sketch that quickly transformed into a heartwarming serenade.
"White Elephant"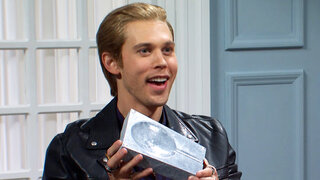 This hilarious sketch centered on when things don't go well at a holiday gift exchange party. We've all been there!
"The Phrase That Pays"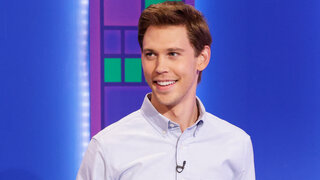 In this sketch, game show Contestants (Butler, Heidi Gardner, and Punkie Johnson) play "The Phrase That Pays," competing to find the missing letters in word puzzles ("So it's Wheel of Fortune, but with no wheel?"). Butler is unrealistically great at the game, causing arguments amongst his less-adept competitors. 
"Plirt"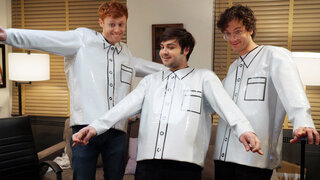 Three guys (Please Don't Destroy) try to get Butler to invest in their new company, Plirt! Everyone hates when they accidentally spill something on their shirt, which is why they need a plastic shirt! Spills and stains are easily wiped away, and while the shirts are dangerous and insane, these business guys (and Lizzo) believe in their product. In the end, Plirt belongs on the runway!
"A Christmas Epiphany"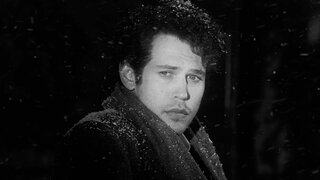 In one of the most hilarious sketches of the night, Butler channeled his inner Jimmy Stewart for "A Christmas Epiphany," a spoof of the classic holiday film It's a Wonderful Life. 
"Jennifer Coolidge Is Impressed by Christmas Stuff"
Comedic chameleon Chloe Fineman gave a stellar impression of Jennifer Coolidge in this hilarious sketch, where Coolidge simply browses mundane Christmas objects. 
"Marzipan"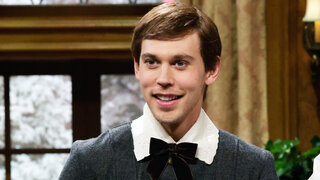 What is the confection children dream about most of all? The "mostly almond, almost candy from Germany" marzipan, of course. In this advertisement for the not-so-sweet treat, children share their love for the problematic fave. Thompson couldn't help but crack during this hilarious sketch.
Can't get enough Saturday Night Live? NBC.com has so many classic moments ready for you to watch whenever you want. Here's how:
How can I watch classic Saturday Night Live sketches? 
NBC.com is a great place to start. See below: 
Watch Saturday Night Live Saturdays at 11:30/10:30c on NBC and the next day on Peacock.