NBC Insider Exclusive
Create a free profile to get unlimited access to exclusive show news, updates, and more!
Sign Up For Free to View
Watching 12-Year-Old Christina Aguilera Sing Whitney Houston Is Jaw-Dropping
Baby X-Tina had powerhouse vocals even back then! Watch The Voice on NBC.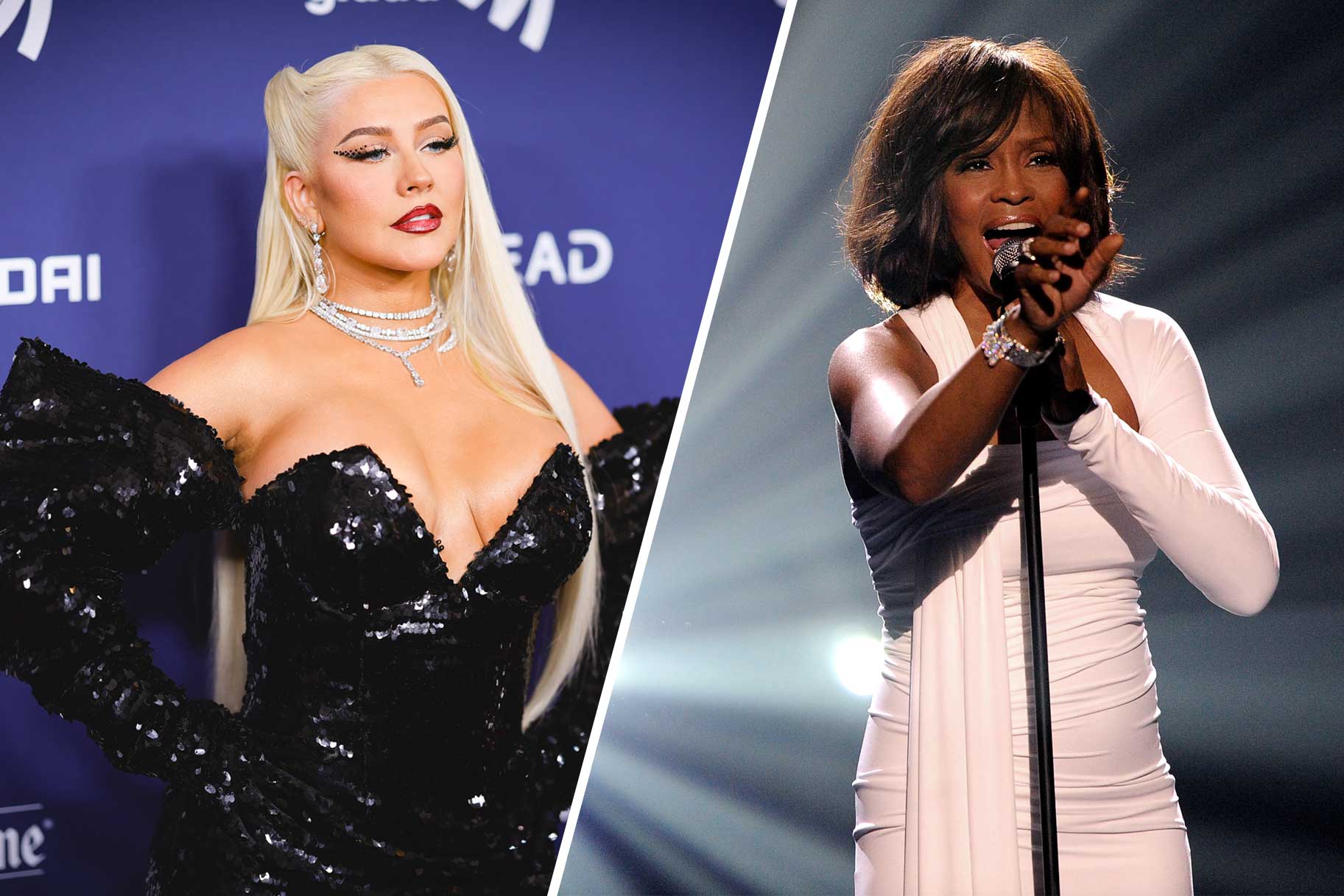 Former The Voice Coach Christina Aguilera has clearly been ultra-talented since day one! 
In 1993, the then-12-year-old Aguilera sang a show-stopping rendition of Whitney Houston's "I Have Nothing" when she was on The Mickey Mouse Club, and her soulful, mature voice was way ahead of its time. Not only did her voice sound amazing even all the way back then, her commanding energy and natural stage presence made it obvious she was meant to be a star. Check out the performance comparing and contrasting her 1993 and 2016 renditions of the song here. 
Given her amazing talent at such a young age, it's no surprise that Aguilera has become one of the most recognized pop stars to date. She was also a Coach on The Voice in Seasons 1-3, 5, 8, and 10, and any Artist was more than lucky to have her as their guide.
In fact, Blake Shelton was originally hesitant to join The Voice when it was in its early production stages. However, when he heard Aguilera also happened to be on board, he immediately became convinced. 
"The first time I was pitched The Voice, I thought it was the stupidest idea I've ever heard in my life. I mean I…that's the truth, I just thought, 'Well what the hell is this? Like a combination of Wheel of Fortune and music and, like, these spinning chairs, what is that?'" he said to Access in an interview.
"My manager, y'know, he wouldn't let it go, and thank God, because he said, 'Just watch this DVD,'" he continued.  "And he had a DVD of the Holland version of The Voice, which is where it came from, and I watched it. And I thought, 'OK, that does look super fun. I gotta admit.' You know, as goofy as the idea is, it looks like it could work." 
"I remember asking my manager at the time: I was like, 'Who else is doing this?' And the first name that he said was Christina Aguilera," he revealed. "I remember going, 'OK I'm in.'"
"I mean I've heard of her. Who am I to say no? I was nobody y'know? And to know that she had already signed on, I was like, 'I want to work at that level, so I'm in.' And thank God, y'know, I didn't let my stupidity get in the way of what ended up being the best decision maybe I've ever made in my life," he added. And the rest is history. 
Watch The Voice on NBC Mondays at 8/7c and next day on Peacock.