NBC Insider Exclusive
Create a free profile to get unlimited access to exclusive show news, updates, and more!
Sign Up For Free to View
Why Walker Wilson's Blind Audition Got Blake Shelton 'Cheesin'
The Voice Coach Blake Shelton was "grinning like a Cheshire cat" during Artist Walker Wilson's rendition of "Hurricane" Monday night.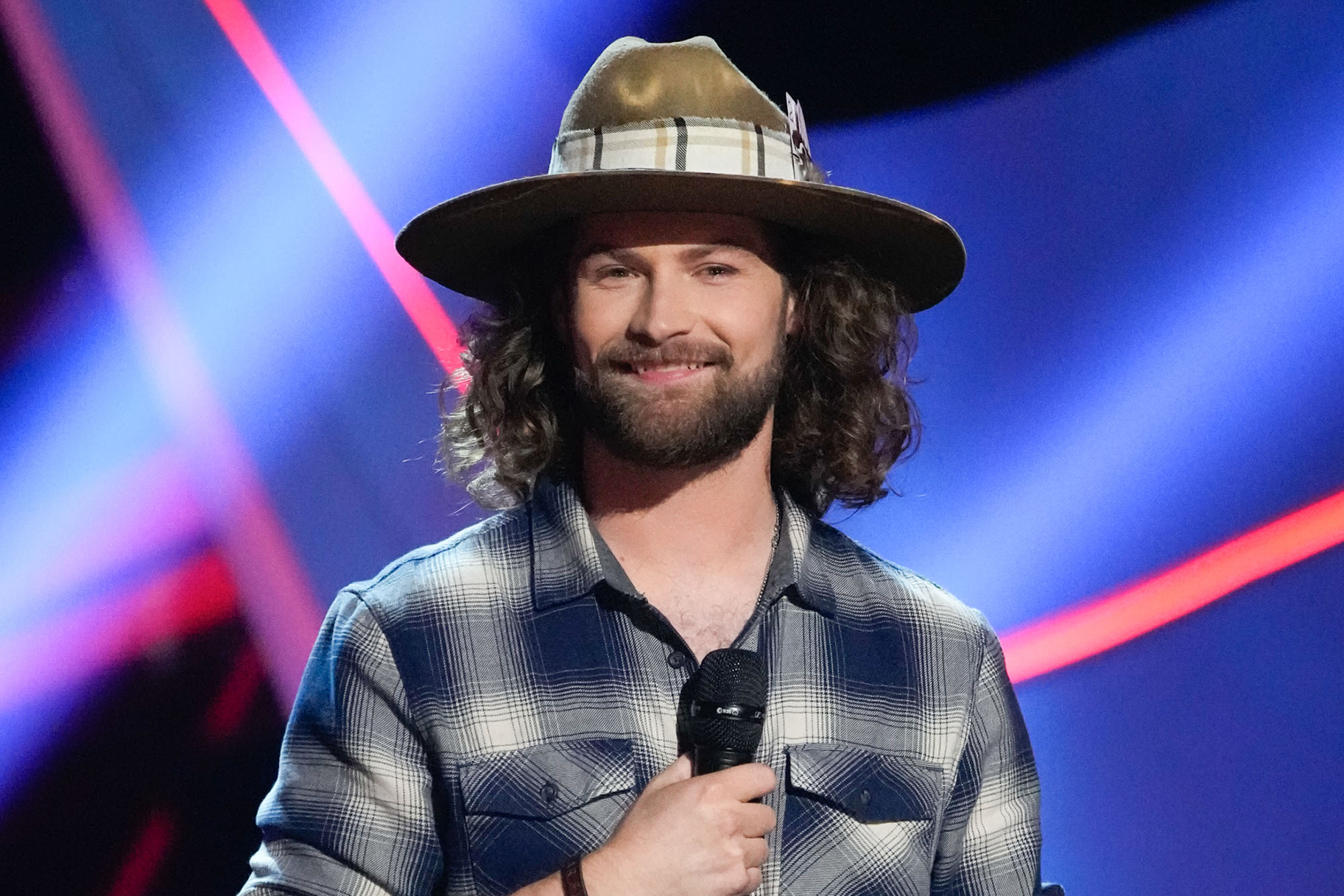 Coach Blake Shelton was grinning from ear-to-ear "like a Cheshire cat" Monday night during Nashville Artist Walker Wilson's Southern rock performance on The Voice.
Wilson's country-infused rendition of The Band of Heathens' "Hurricane" earned the 24-year-old a spot on Team Blake after Shelton commended him for his "grit" during the song and said he was "damn proud" to have Wilson join the team.
"You have a grit to what you do. I was already thinking like [Brian] Whelan or even a song like 'Ol' Red' or 'God's Country,' or something like that, just in that vein of what you just did, I could hear all kinds of options," Shelton said, referencing some of his own hits. "You're on the right track with that sound so this is going to be a lot of fun, dude."
After Shelton turned his chair for Wilson, who works as a bouncer at a bar in Nashville, fellow Coach Niall Horan commented on Shelton's visible reaction to the music.
"The minute you started this guy was all over it," Horan said.
RELATED: Where Are Blake Shelton's The Voice Winners Now?
"Was he cheesin'?" Wilson asked.
"He had a grin like a Cheshire cat. He looked beautiful," Horan responded. "You guys are a match made in heaven. He's already got it all lined up for you. Welcome to The Voice, dude."
Wilson also earned rave reviews from Kelly Clarkson, who said she would have turned her chair if no one else had.
"She was afraid to go against me," Shelton chimed in.
"Totally, that's it. I'm just feeling sorry for Grandpa because it's his last season," Clarkson joked, before adding that she thought Wilson was "really, really talented."
Before taking the stage, Wilson admitted that pursuing his passion for music hasn't always been easy.
"I need The Voice because Nashville, at least for me, it's hard. You might have been writing a million great songs but for some reason nobody's listening to them," he said. "Sometimes it takes something like The Voice to make it a reality."
One thing that has helped the 24-year-old is his job as a security guard at a Nashville bar.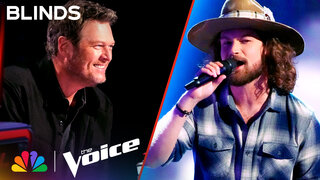 "Honestly, you get to talk to people and in Nashville everybody's a musician," he said. "I've gotten to know our house band, they're like, 'We'll play a song for you, if you get up here and sing it with us.' Any time I'm off work, I'm probably getting drug up there to do a song."
Shelton, who plans to step away from The Voice after this season, is already envisioning Wilson's next move in the singing competition.
"I'm actually super surprised I'm the only one who turned around for Walker," Shelton said. "He can do some Southern rock, he can do country. So, it will be fun to get in there with him and maybe see how far he's willing to go down that Southern rock road."
To find out what other Artists will be chosen in the ongoing blind auditions, tune in to The Voice Tuesday at 8/7c on NBC. Episodes are available streaming on Peacock the following day.