NBC Insider Exclusive
Create a free profile to get unlimited access to exclusive show news, updates, and more!
Sign Up For Free to View
5 Times Justin Hartley's This Is Us Character Brought Us to Tears
Kevin Pearson is such a gem.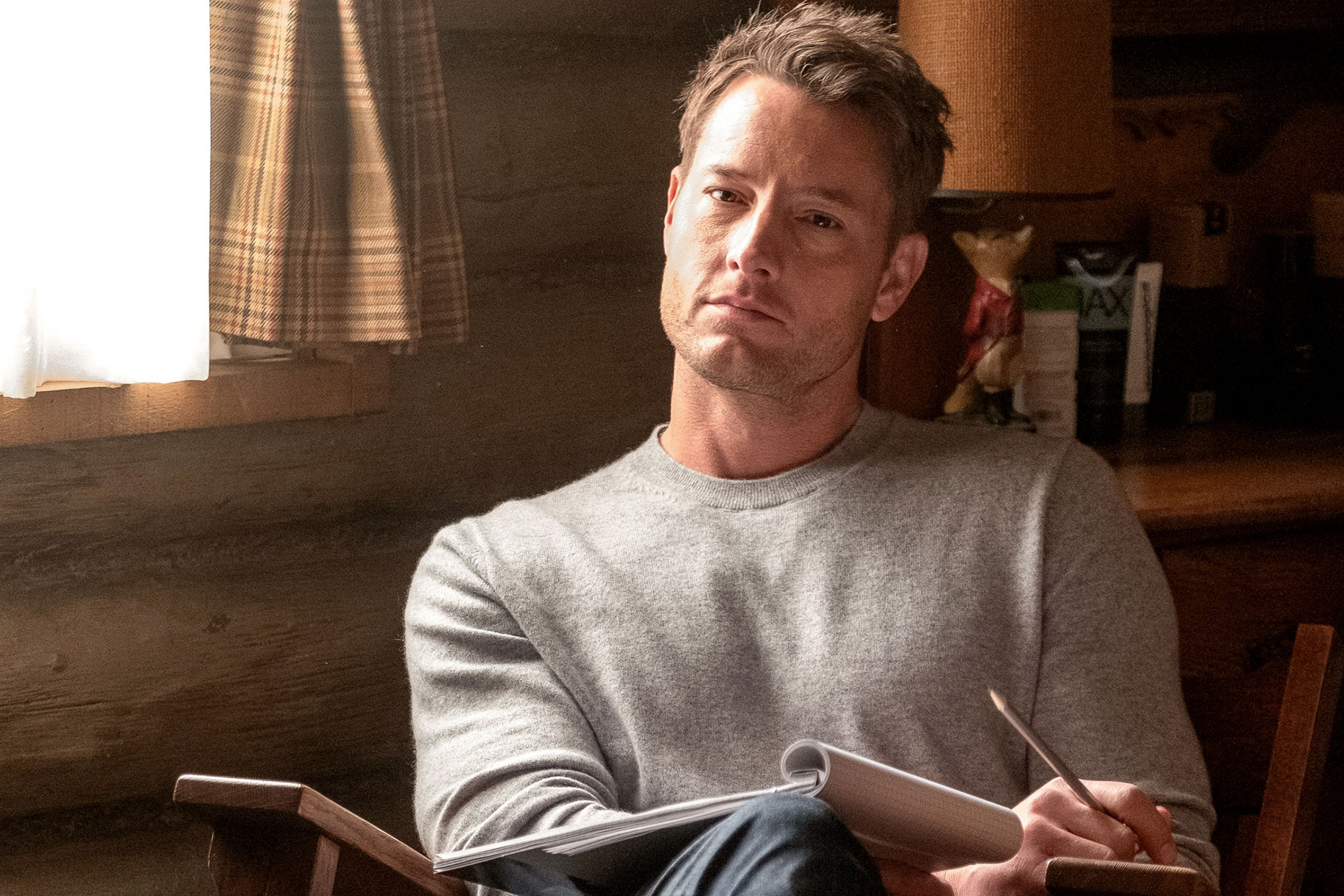 Of all the characters on This Is Us, Kevin Pearson (Justin Hartley) has arguably shown the most growth. He started the series a self-centered actor focused on instant gratification, but he's ending it somewhere else entirely. Yes, he's still an actor, but he's now focused on being the best father he can be to his twins, the best son he can be for Rebecca (Mandy Moore) as her Alzheimer's progresses, and the best sibling he can be to Randall (Sterling K. Brown) and Kate (Chrissy Metz). In the process he's also faced his addiction issues head on, and while that's a daily process, he remains dedicated to showing up for himself. 
Along the way, Kevin's made us cry many times—after all, he's been through it. Below are just five moments we'll never forget. As This Is Us comes to an end (we only have a few episodes left), let's remember Kevin's journey from 2016 to now. He's come so far! 
When he opened up to Madison (Caitlin Thompson) about his issues with food and over-exercising. 
These are topics Madison has openly struggled with for years, and Kevin made her feel less alone by sharing his own struggles. "I actually got famous by taking my shirt off," he said. "I'm getting older, and it's getting harder. And I'm not drinking anymore, which is my other addiction, so I just come in here and I channel all of that here. And it's not exactly healthy." 
When he learned about Rebecca's diagnosis. 
"The Cabin" Season 4, Episode 14
No further description needed. 
Randall and Kevin's big fight.
"Strangers: Part Two" Season 4, Episode 18
This stemmed over disagreements concerning what to do about Rebecca's increasing Alzheimer's. This brought us to tears in a bad way.
And when they made up. 
"Brotherly Love" Season 5, Episode 13
It was a heavy conversation, but fans could finally breathe a sigh of relief that Randall and Kevin were able to find each other again. 
When he loses Jack's (Milo Ventimiglia) necklace. 
"Number One" Season 2, Episode 8
Start around the 6:22 mark. This is a true rock-bottom moment for Kevin, and it's hard to watch. Remember, this scene is from Season 2: Kevin sleeps with an old classmate who's now a doctor and uses her prescription pad to write orders for himself. But after leaving her house, Kevin realizes he left behind the necklace Jack gave him when he was a teenager. So he tries to get it back. The result is heartbreaking...and one of Hartley's most poignant moments on This Is Us. 
This Is Us airs Tuesdays at 9 p.m. ET on NBC. Catch up now on NBC.com.