NBC Insider Exclusive
Create a free profile to get unlimited access to exclusive show news, updates, and more!
Sign Up For Free to View
These Are Some of the Best-Ever America's Got Talent Singing Auditions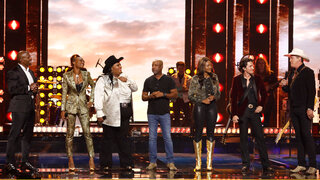 Every season audiences are moved by the incredible talent that graces the America's Got Talent stage. While variety is one of the qualities viewers love most about the hit talent competition show, fans can't seem to get enough of the jaw-dropping singers across the series. Watching someone singing on AGT never fails to put a smile on our faces, so here are some of the best singing Auditions from recent AGT memory. 
Chapel Hart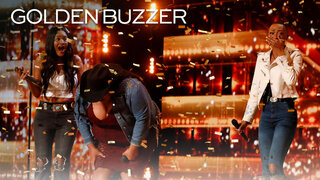 The country band Chapel Hart left the audience and judging panel in utter shock after their electric performance of the original song "You Can Have Him, Jolene." The girl group was so impressive, they walked away with the coveted Golden Buzzer.
Madison Taylor Baez
At only 11 years old, California-native Madison Taylor Baez brought down the house with an a cappella rendition of "Amazing Grace" that was nothing short of incredible. 
Ben Waites 
You know you've just witnessed something special when the Judges are moved to tears. Ben Waites' emotional performance of "True Colors" was so touching, Sofia Vergara couldn't keep from crying. 
Connor Johnson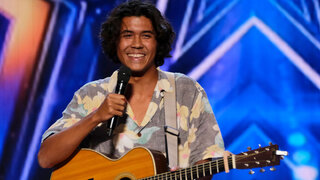 Connor Johnson's Audition started strong, but after being stopped midway through because Simon Cowell felt Johnson's song choice was "boring," the street performer came back with an enchanting acoustic rendition of "Latch."
Kristen Cruz
Kristen Cruz put her powerful pipes on display during her Audition with "I See Red." Needless to say, everyone was floored by her effortless soul.
Drake Milligan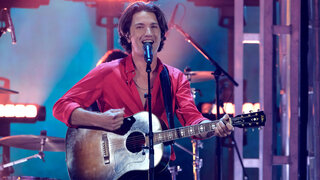 During his first Audition, country singer Drake Milligan was channeling Elvis with the original song "Sounds Like Something I'd Do." Needless to say, the crowd loved him!
Sara James
Fourteen-year-old Sara James flew from Poland to perform on AGT—now that's dedication! The young vocalist's performance of Billie Eilish's "Lovely" made her a season-long favorite. 
Lee Collinson 
British-born musician Lee Collinson charmed the Judges and audience with his effortless crooning of "Better Days"—so much so, the panel's decision to put him through was unanimous.
Nicotine Dolls 
Sam Cieri, frontman of the NYC-based band Nicotine Dolls used his unique sound and original song "Tell Me What Makes You Sad" to stand out from the crowd. Luckily, it worked!
Wyn Starks 
AGT has delivered so many outstanding singer-songwriters, and Wyn Starks was one of them. His song "Who I Am," definitely had the tears a' flowin'.