NBC Insider Exclusive
Create a free profile to get unlimited access to exclusive show news, updates, and more!
Sign Up For Free to View
Every Winner from The Voice Season 24 Battles
The Battle rounds are when the competition really starts heating up. Who has the chops to make it to the Knockouts? 
The Voice Season 24 Blind Auditions were some of the most electrifying in the show's history. All four Coaches — Reba McEntire, John Legend, Gwen Stefani, and Niall Horan — finished with stacked teams, which, of course, makes the Battles even more difficult. 
As fans know by now, The Voice Battle rounds see the Coaches pitting two members of their team against each other. The Artists perform the same song together onstage, and in the end, their Coach decides who sang it best. That Contestant advances to the Knockouts, but don't worry: The losing Artist can still be in the game if another Coach decides to steal them. (Each Coach gets two steals in the Battles!) These maneuvers make the Battle rounds some of the most unpredictable parts of a Voice season. We're sure this time around will be no different. 
RELATED: A Full Breakdown of How The Voice Works
Below, read a full recap of The Voice Season 24 Battles, including which Artists won their sing-offs who got stolen, and more. 
The Voice Season 24 Battles: Every winner from the rounds 
Team Legend
Mara Justine vs. Claudia B. 
The song: "Son of a Preacher Man" by Dusty Springfield
The winner: Mara Justine, leading Niall Horan to steal Claudia B. Claudia B is now on Team Niall 
"Mara just has a little bit more edge," Legend said comparing the two singers.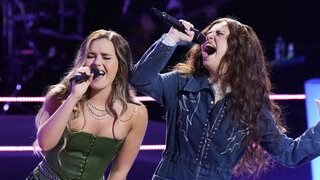 AZÁN vs. Taylor Deneen
The song: "Do It" by Chloe x Halle
The winner: Taylor Deneen, causing both McEntire and Horan to attempt to steal AZÁN. AZÁN chose Horan, bringing her over to Team Niall.
"Taylor as a vocalist is just stunning," Legend said about Deneen.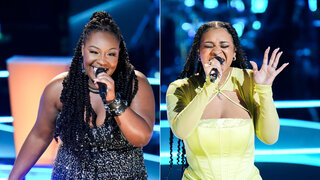 Kaylee Shimizu vs. Elizabeth Evans
The song: "Traitor" by Olivia Rodrigo 
The winner: Kaylee Shimizu, which led to McEntire stealing Elizabeth Evans. Evans is now on Team Reba. 
"Kaylee, she's 17, but my god. She can do anything. Crazy range!" Legend said about Shimizu.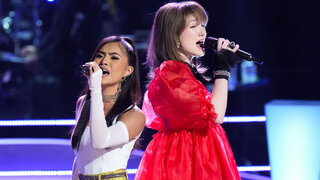 Talakai vs. Caleb Sasser 
The song: "Too Good at Goodbyes" by Sam Smith 
The winner: Caleb Sasser, sending Talakai home 
"I see so much potential in Caleb," Legend said. "I see his artistry, his uniqueness in everything he does, and I'm excited to see what he does next."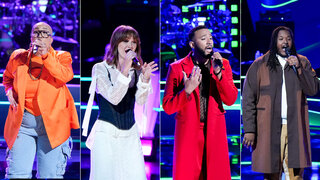 JaRae Womack vs. Lila Forde
The song: "Killing Me Softly with His Song" 
The winner: Lila Forde, sending JaRae Womack home 
"Something about Lila just stood out. It's this slinky, beautiful classic '70s singer-songwriter voice," Legend said.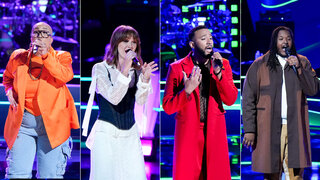 Deejay Young vs. Ephraim Owens
The song: "Cry Me a River" by Justin Timberlake
The winner: Deejay Young, sending  Ephraim Owens home
"Both of these guys are such talented performers," Legend said after the Battle ended. "Deejay's such a great tenor. His background as a musical theater Artist has helped him be really flexible and just show up."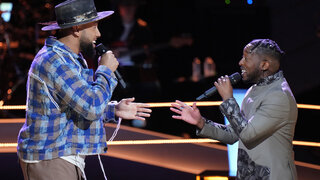 Stee vs. Willie Gomez
The song: "Tacones Rojos" by Sebastián Yatra and John Legend 
The winner: Stee, sending Willie Gomez home 
"I think Stee can go really far," Legend said following the Battle.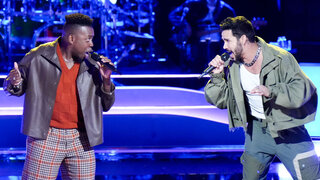 Team Reba
Caitlin Quisenberry vs. Crystal Nicole
The song: "The Song Remembers When" by Trisha Yearwood
The winner: Caitlin Quisenberry, sending Crystal Nicole home 
"Caitlin, the way she expresses herself, she's not only country. She's kind of a country-pop."