NBC Insider Exclusive
Create a free profile to get unlimited access to exclusive show news, updates, and more!
Sign Up For Free to View
What Are The Voice Coaches' Zodiac Signs?
With earth, air and fire signs, the Coaches on The Voice, including Blake Shelton, Kelly Clarkson, Niall Horan, and Chace The Rapper, bring an eclectic mix of zodiac signs to the singing competition.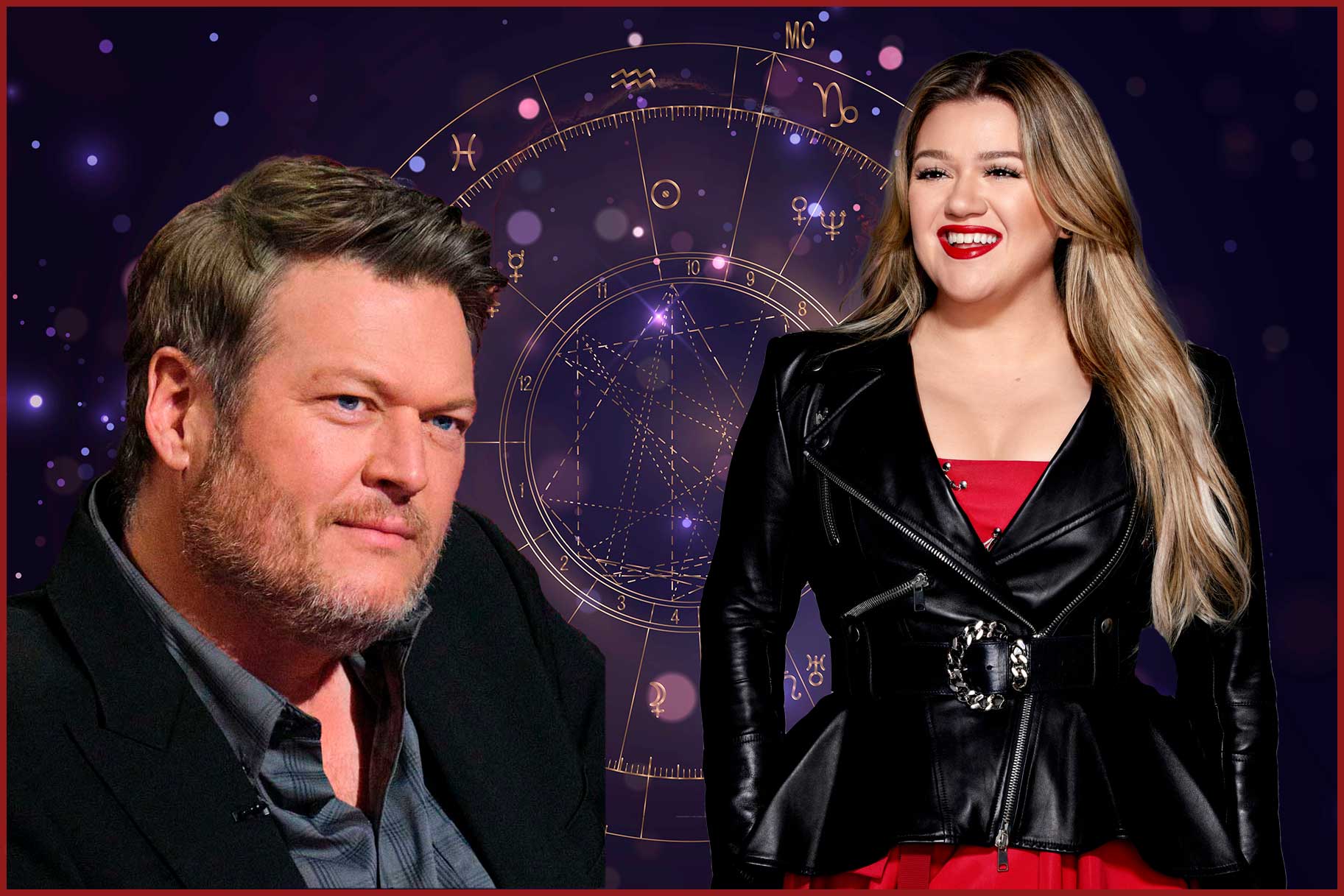 How well do The Voice Coaches in Season 23 match up with their zodiac signs? 
You be the judge.
With their versatile personalities in the singing competition, it's no surprise that each Coach has their own zodiac sign. Learn about Blake Shelton's zodiac sign and how it compares to Kelly Clarkson's zodiac sign, as well as Chance The Rapper's and Niall Horan's signs in this astrology breakdown.
What Is Chance the Rapper's Zodiac Sign?
Chance the Rapper is an Aries, the only fire sign in the group. Aries are known as natural born leaders with "unmatched" drive and killer instincts, according to USA Today, which certainly would be an asset for the successful rapper, producer, and actor as he embarked on his career and took the chair for the first time this season on The Voice. 
On the downside, Aries are often impatient and headstrong, and can sometimes take on too much. 
"They can be a little bit naive because they jump into things head first and the planning is not always there, but they definitely get things done," astrologer Cleo Neptune told the news outlet last year.
What Is Kelly Clarkson's Zodiac Sign?
While Coach Kelly Clarkson and Chance share the same birthday month (April), they don't have the same zodiac sign. Clarkson is considered a Taurus, one of two earth signs among The Voice Coaches this year. 
Tauruses are known as efficient, generous, and grounded — but they can also be stubborn, Neptune said.
Clarkson weighed in on "the best sign" herself in a segment for The Kelly Clarkson Show. 
"I will say on the negative, I am super duper stubborn," she said. "I am a passionate person. I say that's a negative because passion can be a little volatile at times, like I can get — I have a temper." 
As far as the "responsible and stable" side of the Taurus personality, Clarkson admitted that isn't quite a fit for the pop icon. 
"Responsible and stable? Not two adjectives that people would generally use with me," she said with a laugh. 
What Is Blake Shelton's Zodiac Sign?
Blake Shelton, The Voice's most long-standing Coach, is a Gemini. This air sign is known for its ability to change and seamlessly shift between topics — something that's usually on full display on The Voice as Shelton hilariously adlibs throughout the season, regardless of the singer or subject before him.
"Geminis are in constant communication," astrologer Wade Caves told USA Today. "They like to chat a lot." 
They are also good with change and are young at heart.
"I just love Geminis. They can be so fun because you just never know which one you're going to get. They can kind of be in all different kinds of circles because they are two people in there," Clarkson said. "But I will say this, man, they are the coolest people on the earth until you piss them off and then it's like, you're not so lucky." 
Geminis also are known to struggle with commitment and don't like confrontation, which may not exactly fit Shelton to a T. 
The country crooner has served as a Coach on The Voice for the last 12 years since the singing competition began in Season 1, and while he's announced that Season 23 will be his last, he's certainly proved that he has staying power.
What Is Niall Horan's Zodiac Sign?
Newbie Niall Horan's zodiac sign made the list of Clarkson's least favorites. With his mid-September birthday, the "Slow Hands" singer is a Virgo, another earth sign. Virgos are known as perfectionists who are quick to help others — sometimes to their own detriment — and like to fix things.
"They're good at excelling quickly within whatever line of work they choose, because they tend to be efficient, on time, and so demanding of themselves that they turn in excellent work," astrologer RenéeWatt told USA Today for their zodiac profiles.
Their tendency to strive for perfection, however, can also lead to them being a little nitpicky and too focused on tiny details, according to Bustle. 
All that perfection may be a little much for Clarkson, who listed Virgo as one of her least favorite astrological signs along with Pisces and Cancer. 
"Here's my thing with Virgos. I have run into ones I love and then ones I don't at all," she said.
To see how the four zodiac signs mix with one another, tune in to The Voice Mondays at 8/7c on NBC or streaming the following day on Peacock.