NBC Insider Exclusive
Create a free profile to get unlimited access to exclusive show news, updates, and more!
Sign Up For Free to View
The Blacklist Season 10 Introduces New Character to the Cast
Who is this mystery character?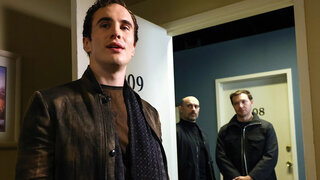 Fans of The Blacklist can rejoice: Filming for Season 10 has started, and the upcoming season will introduce some new characters to the cast. Even better, this fresh face will bring forth major nostalgia for fans who have been watching since the start of the hit NBC thriller. 
Season 10 of The Blacklist will introduce a new MI6 intelligence officer named Siya Malik, played by Anya Banerjee. If you think that name sounds familiar, you'd be correct: Siya is the daughter of the late Season 1 character Meera Malik (Parminder Nagra). Meera was a close colleague of the infamous FBI informant Raymond "Red" Reddington (James Spader) and an integral member of the Reddington Task Force. Despite her valiant efforts to see the world's most insidious criminals go behind bars, Meera's time on the force was cut short when she was assassinated in the Season 1 finale. 
Related: Everything We Know So Far About The Blacklist Season 10
A decade has passed since viewers bid farewell to Meera. And the introduction of her daughter leads fans to a new chapter of The Blacklist. The Reddington Task Force is in a state of disarray, and Reddington is nowhere to be found, so Season 10 is bound to be packed with thrills that will keep viewers on the edge of their seats. With a new MI6 agent in the mix, that action is bound to be more exciting than ever.